Can you cook eggs even easier than in a saucepan of boiling water? Drum roll… indeed! With an airfryer you can cook perfect eggs every time. The device continues to surprise us with its versatility. Bonus: you can easily cook airfryer eggs in large batches (handy Easter hack).
How does it work, cooking eggs in the airfyer?
There are countless methods of cooking eggs, and no method is completely fool-proof, although airfyer eggs come very close to perfection. That's because you can control the temperature and time very accurately, which is not the case with water (except with very fancy stoves perhaps, or in a thermomix). Each cooker boils water at different rates, making it difficult to know exactly how long to boil an egg.
If you put your eggs in the airfryer, then you don't really have to worry about it. You place the eggs in the basket of the device and set the correct temperature and time. It's that simple.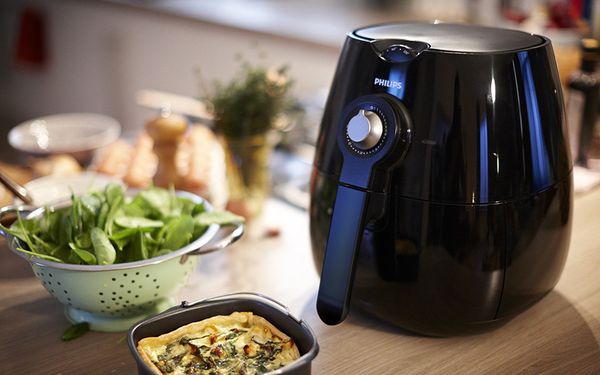 How do you cook eggs in the air fryer?
First preheat the airfyer to a low temperature, about 130°C. Then carefully place the eggs (fool-proof or not, they remain eggs) in the basket and set the correct time:
Soft-boiled: 9-10 minutes

Semi-soft eggs: 11-13 minutes

Hard boiled: 14-15 minutes
It is important to shock the eggs in ice-cold water immediately after cooking, otherwise the shell will be very difficult to release. Another tip: you can cook a lot of eggs at the same time in the airfryer, but make sure you leave some space, otherwise the warm air cannot circulate properly.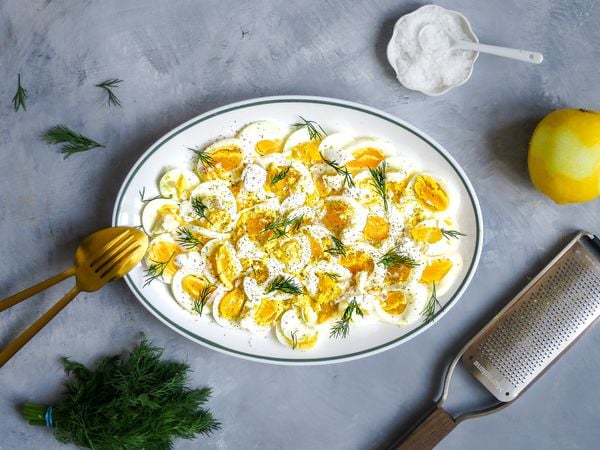 Obstacles on the road?
Too hard-boiled: Nobody likes hard, rubbery eggs. We prefer to skip such a bouncing ball egg. If you cook the eggs at a low temperature for a little longer, you ensure that the egg whites are cooked perfectly and the yolk is full and creamy.
Explosion hazard: this is very unlikely in an airfryer because the eggs gradually cook at a constant temperature. Eggs explode only in the microwave because the microwaves quickly make food very hot. This increases the pressure in the yolk, which has no way out but out, and the yolk explodes from its shell.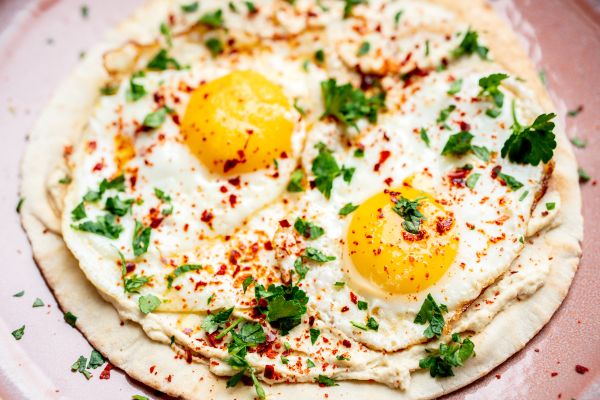 Fried eggs in the airfyer The airfry magic doesn't stop with cooking eggs: you can also fry eggs in them, make them into frittata or scrambled eggs. All you need is a small (aluminium) baking tin that fits in the airfryer. Add a little fat, oil or butter, break the egg into the greased baking pan and bake the eggs at approx. 180 °C for about 8 minutes. Season with salt and pepper, or even better salsa macha .