Nice to hear that the asparagus season has started again. Hungry we stumble across the most beautiful asparagus rights , from the classic way to a completely innovative approach. But day two is perhaps what we're most looking forward to. Because then at least we eat asparagus soup. And with these tips, you can't go wrong.
The secret
Do you think asparagus is a bit too much for two days in a row? Then you can also go for the soup directly on day one. Anyway, the important ingredient that gives the soup extra taste is the cooking liquid of the asparagus. Using this stock as a base gives the soup a rich, deep flavor.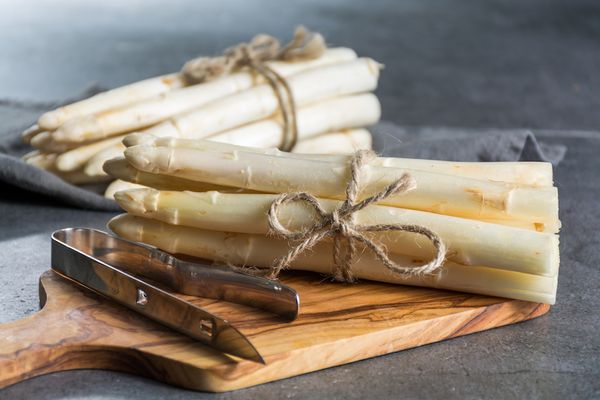 The asparagus
Asparagus is of course the best when crispy fresh. But, in the case of asparagus soup, they don't all have to be so nicely straight and even. After all, they disappear in the soup anyway.
Opinions differ about whether the peels should be boiled in the broth. For example , Janneke Vreugdenhil does her peels at the ends in this very tasty recipe , but master chef Margo Reuten prefers to leave them out in this creamy version .
The technique
A watery asparagus soup, we don't do that. So we use a roux already base. Like béchamel , we start with butter and flour and add the asparagus cooking liquid little by little. This creates a nice thick soup.
Add some more cream afterwards to make the structure extra – yes – creamy. Also puree the asparagus for a more intense taste.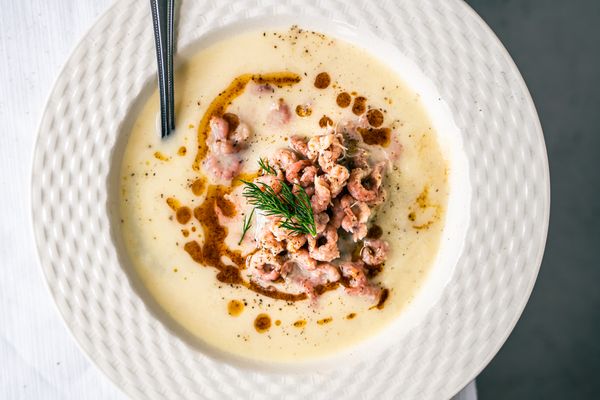 Extras
Sure, such an asparagus soup in itself, we could eat a plate of it three times a day. But the extras take it to an even higher level.
Fresh herbs, for example, do well. For example, Janneke Vreugdenhil swears by chervil and we think parsley, tarragon, chives or even a little dill – as in this recipe – are not wrong either. In addition, some finely ground nuts are also very tasty. Add some fish in the form of pieces of hot smoked salmon or Dutch shrimps. And, of course, top it off with some unsurpassed tasty asparagus cups.