Intimidating event: poaching eggs. But Culy wouldn't be Culy if we didn't make difficult things easier (and easy things more exciting, ha!). A tip to poach your eggs in the easiest way ever seemed appropriate to us. We present to you: this is how you make a poached egg in the microwave.
So you can already start fantasizing about that homemade eggs benedict that you will soon be putting on the table. GOALS.
Poaching eggs according to the rules of the art…
By the rules of the art, you poach eggs using a pot of boiling water (or other liquid ), salt, a little vinegar, and a dash of self-confidence. For a perfectly poached egg, quite a few factors have to be checked: it is important that the liquid is close to the boil, but not simmering.
The correct proportions of water-salt-vinegar are also important (tip: use the amounts that Joris Bijdendijk prescribes in Het Parool ). What many people do not know is that the freshness of the eggs also plays a role: poaching eggs only works with farm-fresh specimens.
…or easier
If you think all this is too much hassle, there is also an easier method. To do this, place a sheet of plastic wrap in a bowl, grease that sheet with vegetable oil and drop your raw egg into it. Then tie or tie the foil (tip: use a rubber band) so that you make a pouch.
You can now cook this pouch in a pan of boiling water or using a steamer. The oil makes it easy to loosen the plastic afterwards: handy and foolproof.
…or even easier: poached egg in the microwave
If you don't like taking risks in your life, there is also an even easier way. Your microwave is your best friend here. How does that work?
Fill a microwave-safe cup or bowl 1/3 full with water and a dash of vinegar.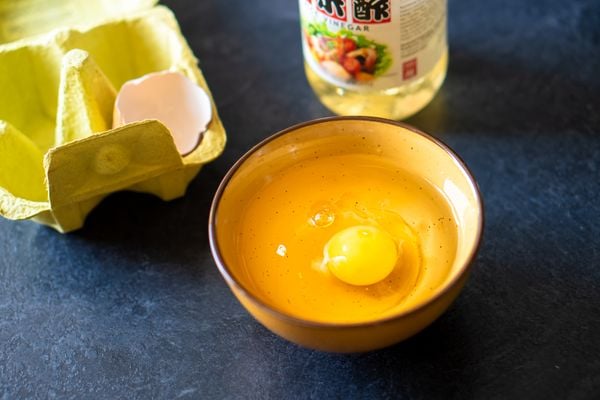 Break your egg into that same cup: the whole egg is supposed to be covered with water

Use a toothpick to gently prick the egg yolk.

Cover the cup with a small microwave-safe plate and place in the microwave.

Heat it on the highest setting for 1 minute.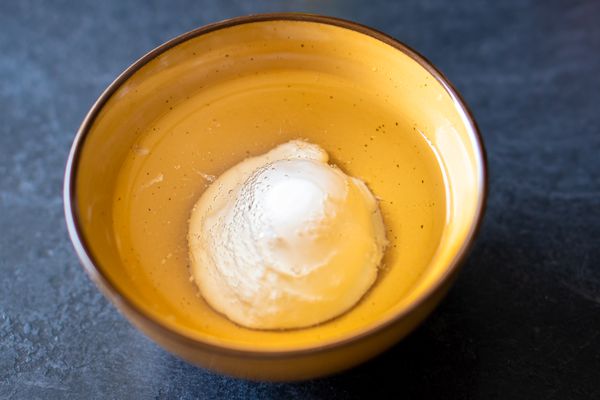 You should now have a running egg yolk in a coated egg white. Isn't the latter the case yet? Then heat for an additional 10 seconds. You can now fish the poached egg out of the cup with a sieve.
Tadaaa!