You know it, are you completely comfortable in your cooking flow, everything under control, you have to open the jar of chickpeas. Dirty hands, still sore muscles from yesterday's workout, all very good reasons not to be able to open that jar. But then what? Because that delicious #thestew from Alison Roman is now baking. A simple solution: an elastic band!
Open a jar without spilling
The tea towel is a well-known remedy for getting the lid off a pot, but maybe it's just as dirty as your fingers. But even with a clean copy it doesn't always work. It is important that you do not want to make a mess and you are not going to use the entire contents of the jar, so the lid must still remain intact.
It is essential that you get a grip on the lid – and what better tip than this: an elastic band. Twist the elastic around the lid, exactly around the edge and make sure it is nice and tight. Put your hands on the elastic, turn and you will see that the lid opens right away. Ready to cook!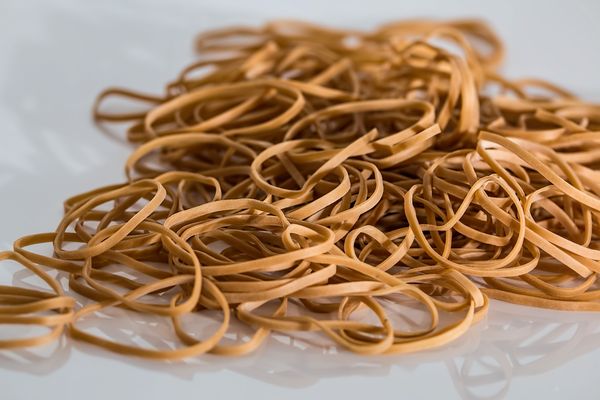 Even more tips for opening jars
There are even more tips that can help you open the lid of a jar that we would like to share with you. There is no guarantee that you can close the pot properly again. The credo is therefore: the jars must be empty.
The well-known tea towel

Poke a hole with the bottom of your knife in the lid

Keep the lid under the warm tap for a while.

Tap the bottom hard or tap the lid on a table.

Use the back of a fork or point of a knife to get air between them.