Cooking with honey: why not do it much more often? Well, we wonder too. In our opinion, this sweetness has a more exciting taste than sugar and can be used in many ways. Need inspiration? You get that from us.
Cooking with honey: 7 x fun applications
1. In whipped butter
Whip butter until it becomes fluffy, did you know that trick? By whipping up quality butter (check here how it works), it gets an ingeniously tasty texture and it also spreads more easily.
And here it comes: whipped butter can easily be flavored yourself, with a spoonful of honey for example. For a subtle sweet-salt combination, use salted butter (or add some salt flakes yourself). Super delicious as a sweet spread with bread, or spread it on toast and top it with figs and gorgonzola.
2. With roasted beets
The earthy flavors of beets could use a little sweetness in our opinion. We like to roast them by first peeling them and then rubbing them with honey (with some extra salt and pepper if you wish). Delicious with a quick yogurt dressing and with steak, polenta or couscous .
3. Boozy Honey Iced Latte
Food blogger Carolina Gelen recently made a Boozy Honey Iced Latte with a salted foam layer. Dear Carolina: where can we order please?
The recipe for the genius cocktail can be found in the Instagram post below .
4. Salted honey pie
Nigella Lawson inspired us to make a salted honey pie some time ago. Think: homemade butter dough with a filling of salted honey and cream. The filling is a bit reminiscent of salted caramel (but is secretly tastier). In short: make that cake.
5. In focaccia
Culy's Winnie has been a little bit obsessed with sourdough bread lately. During one of her experiments, she noticed that honey is a commonly used ingredient to give focaccia a subtle sweetness. And yes: cooking queen Alison Roman also uses it in her recipe for quick focaccia .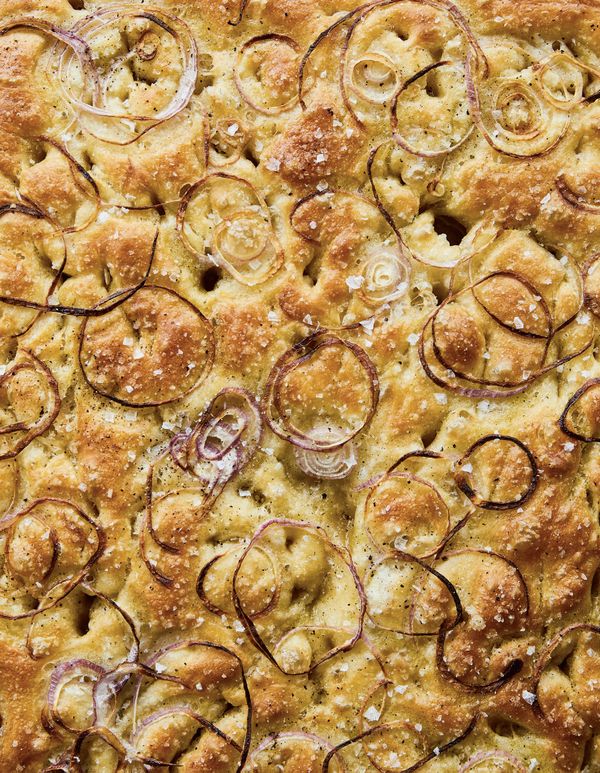 6. On (spicy) pizza
At pizzeria Roberta's in Brooklyn they have a Bee Sting Pizza on the menu. That, of course, refers to that combination between spicy chili peppers and sweet honey. Add to that beautiful slices of chorizo ​​and buffalo mozzarella of quality and you have a killer pizza. In any case, the Bee Sting Pizza is regularly on our menu (and yes, the honey is really crucial).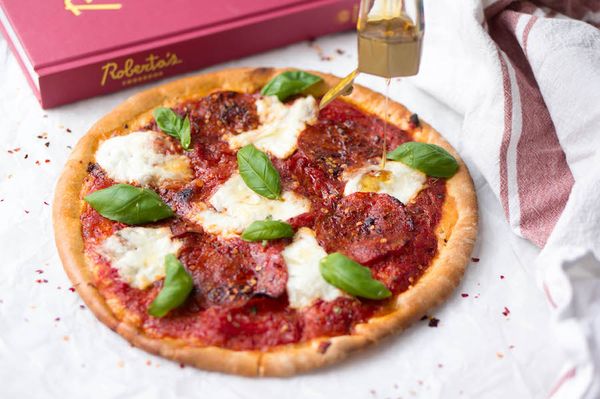 7. Caramelized Onions
Caramelizing your own onions is done low and slow, with a lot of patience. In fact, no sweetener is needed for this, the slow stewing process gives the onions a sweet taste. However, you can also give the onions a little more flavor by adding a spoonful of honey. Very tasty on a hamburger , on flatbreads or with steak.
And what honey do you buy?
Well, when it comes to honey, there is a lot of difference in quality. The cheaper supermarket variants often contain a lot of added sugar, at the expense of a pure honey taste.
Do you want the purest honey? Then you could opt for Manuka honey, a creamy and dark honey from New Zealand. The quality of the honey is also noticeable in the price tag, but with that you also have something (and you now know what you can use it for!)
Be sure to check out the Egmont Honey webshop . In their range you will find both the more exclusive Manuka honey and table honey in flavors such as lemon and ginger.