Do you always argue with the peeler (how do people do that?)? Then I have good news for you: in many cases peeling vegetables is unnecessary. Not only will it save you a lot of time and possible fumbling, but it's even healthier.
So: let your potato peeler fall out of your hands (watch your toes) and read along. And oh yes, disclaimer in advance: not peeling does mean extra washing.
You never have to peel these vegetables
1. Potato
Okay okay, never is a big word. But while peeling potatoes for mashed potatoes is still useful, it is not for most other dishes. If you put them in the oven, in a stew or potato salad or if you make fries, leave the skin on.
Not only does it add a bit of bite, but the skin also contains a lot of vitamins, minerals, iron, calcium and fiber. Win win!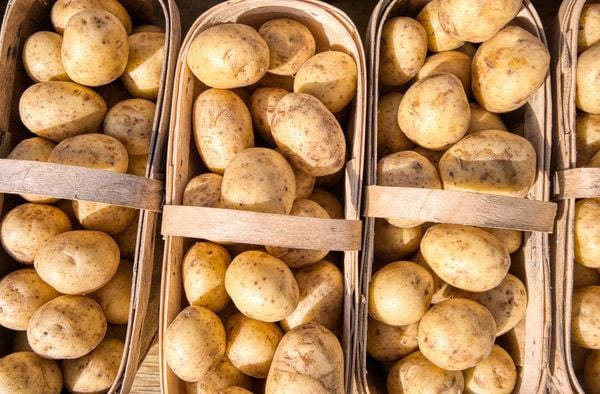 2. Sweet potato
All these good substances are also in the skin of sweet potato. Moreover, the skin becomes softer than that of a normal potato, so that you hardly notice it anymore , especially in a chili con carne , for example. The texture, then, because it does add something to the taste of your dish. This sweet potato from the oven , for example, is fan-tas-tic.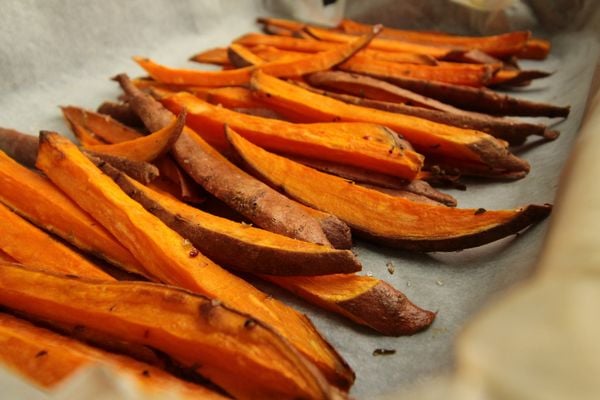 3. Cucumber
Let's face it: if you remove the skin and seeds from a cucumber , there is very little left. Not only in terms of mass, but also in terms of nutrients.
Plus: why would you voluntarily throw the bite of the peel in the trash? It is indispensable in salads. Our advice: save yourself the peeling effort and just eat your cucumber as it is. So after washing.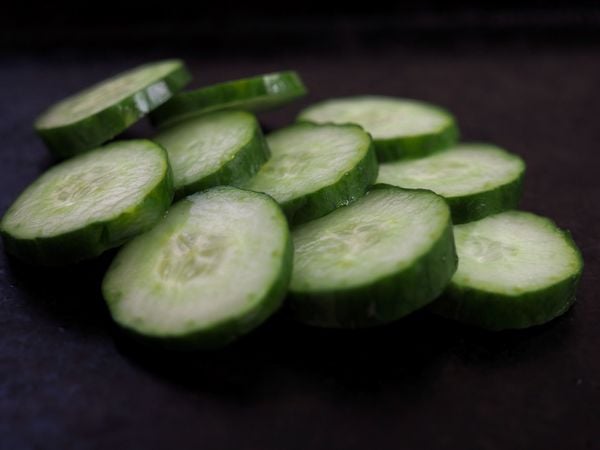 4. Eggplant
Although many people don't peel eggplant anyway, we'll add it anyway. The beautiful purple skin contains the powerful antioxidant nasonine, which has an anti-inflammatory effect.
Look at you, improving your health while enjoying Ottolenghi's fantastic aubergine .
5. Zucchini
Just like cucumber and eggplant, the inside of the zucchini consists for a large part of water, while the skin contains nutrients. And in this green curry with meatballs , they are simply delicious. Nope, never peel.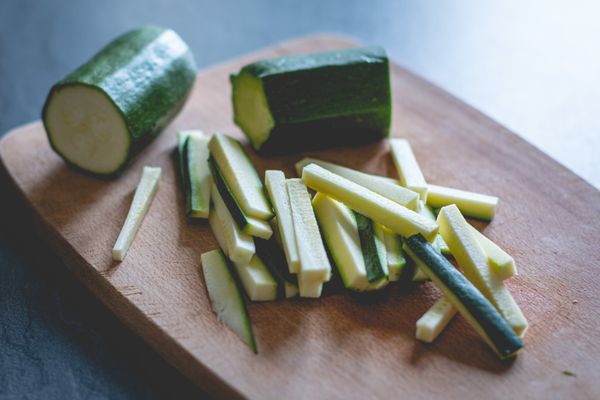 6. Tomatoes
Although many recipes for tomato soup, for example, instruct you to peel the skin off first, this is not necessary at all.
Check out this tomato soup in a bun with garlic croutons for a delicious recipe with skin. Saves you a lot of hassle and is just as tasty. Bring in those tomatoes !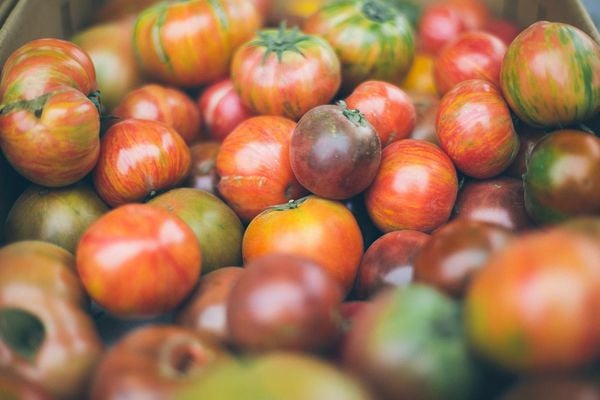 7. Beetroot
Beets are extremely healthy – and extremely tasty too. Now you should never peel fresh beets before you cook them, but you don't have to afterwards either! The taste of the peel can be experienced as bitter, but you can easily solve this by compensating for it with a sweet ingredient in your dish, such as honey.
If you eat the beets uncooked, scrub them well and simply grate them. A great addition to your salad or risotto!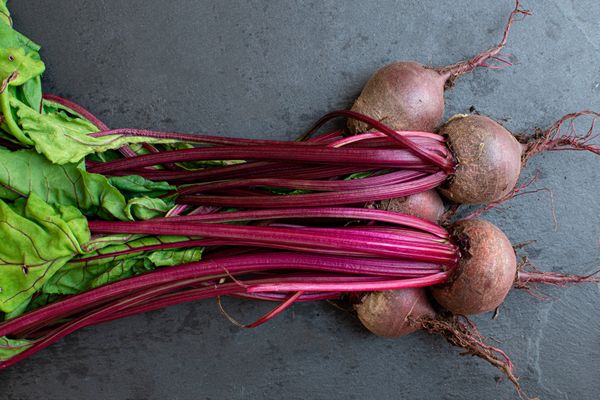 8. Carrots
Last but not least:  the good old carrot. Whether you roast , boil or (stir) fry it: this orange boy is definitely one of the vegetables that you don't have to peel.
Don't you like that? Then grate a very small layer of the side with a potato peeler, but leave out the real peeler. This way the bite and healthy substances remain present.