Avocados – as much as we love them – unfortunately do not follow the most sustainable route to our plate. Should we therefore keep them out at all costs? We don't want to say that per se, although it is an extra motivation not to let the fruits turn brown unnecessarily (and therefore less tasty). And apparently there is an easy tip for that, which we don't want to withhold from you.
Are you planning to use only one half of your avocado? Always keep half with pit and store it in the fridge. Most avocado lovers already know that, but there is another hack you can apply. Often such a half – even with the pit in it – will still turn a bit brown. So there is a simple trick to counter that.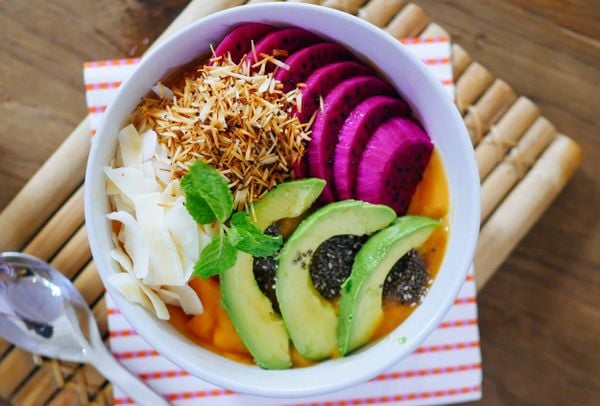 As simple as a glass of water
And for that trick you don't even have to do very complicated situations. In fact, it's as simple as a glass of water. That's right: by placing half of your avocado (and so to be clear: half with pit) in a water glass, you prevent it from turning brown.
Then place that glass in the fridge as well (just like you can do with spring onions, for example). Do you want to end up using the avocado? Then pat it dry with some kitchen paper or a clean tea towel. And don't worry: this storage method will not adversely affect your avocado in terms of taste.
The best avocado recipes:
 es alpukat (Indonesian coffee avocado smoothie)

 quick breakfast tortillas with scrambled eggs, avocado and lime

Avocado hummus with poached egg from Janny van der Heijden