Cheesecake makes us instantly happy. That unparalleled smoothness has almost something sensual to us, but that aside. Because what if you do feel like cheesecake, but – for whatever reason – don't want to bake a whole cake? We have the solution.
You won't hurt anyone with a little self-discipline. And to avoid eating an entire cheesecake in two days, we've got a great hack for you. Not that we would judge you if you went for the full pie anyway. We as Culy editors fully understand this.
What is that hack then?
We found the trick in question at Bon Appétit. Their advice? Do not use a round springform pan, but an elongated baking pan. If you halve the ingredients of a normal portion of cheesecake, they fit exactly in there.
So you have to halve it, and always cover the baking tin with two sheets of baking paper that you lay crosswise over each other. Furthermore, the method with a baking pan is the same as that with a springform. Of course you will not be able to cut nice pie slices, but you will be able to cut nice bars again.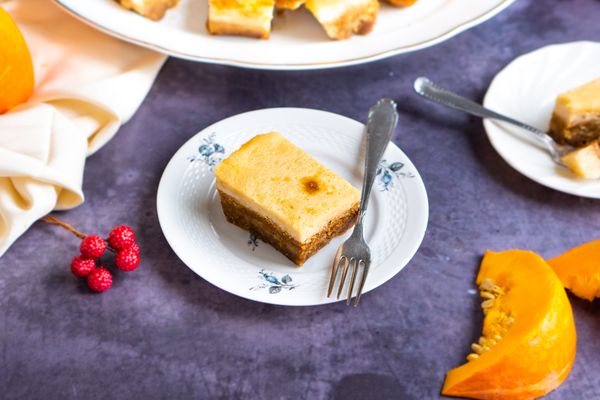 Will this work with any cheesecake recipe?
The answer is simple: yes. From a classic copy to the Basque version or a variant with Oreo . Note: you are supposed to divide each ingredient by two. That is why it is best to select recipes with easily shareable quantities. The important thing here is that your original recipe contains an even number of eggs.
And finally: due to the reduced quantities, the baking time may be a little less. So keep a close eye on your cheesecake when it's in the oven. A cheesecake is usually ready when you can gently push your finger into the center of the cake without leaving any dough residue on it.
Convinced? These are our favorite recipes:
Basque 'burnt' cheesecake (deliberately burnt cheesecake)

The ultimate recipe for Red Velvet cheesecake

Mojito cheesecake with mint-lime cream and ginger cookies