Anyone who has ever made beurre blanc knows that the trick lies in the combination of cold cubes of butter that you gradually stir into a warm sauce. The result is a shiny, bound butter sauce. In culinary jargon, this principle is called montage, and in fact you can apply this much more widely than with beurre blanc alone.
So how about mounting?
Editing refers to improving and enriching soups and – in particular – sauces. The weapon here are small lumps of cold butter, which you process through a liquid with a whisk or hand blender, one by one. While the job requires a bit of patience (no shortcuts here, by one we really mean one by one), it's also supremely satisfying.
Before you see your sauce willingly transform into a nicely bound substance with a silky texture. If you always thought of yourself as an average home cook, then you will be forced to adjust that image after a round of editing – in a positive sense that is. And then we haven't even mentioned the taste, which of course also gets a serious boost from the butter.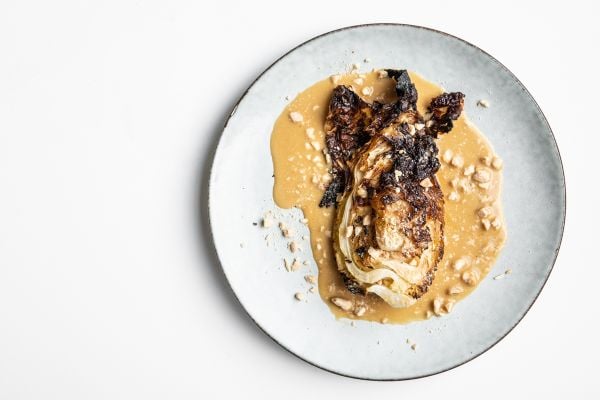 Keep this in mind
Do you want to master this technique? Try out this basic beurre blanc recipe to get your hands on it (and most importantly, to appreciate how simple it is). After that, you can basically assemble all hot sauces and soups. Keep the following points in mind:
Opt for light sauces and soups that could use some binding. Heat it in a saucepan over low to medium heat. Make sure the sauce does not boil.

Always choose real butter, so no plant-based alternative.

Cut the lumps of butter into cubes beforehand, place them in a container and put this container cold in the refrigerator or (for a shorter time) in the freezer. That way you guarantee that the cubes are really cold enough when you want to use them.

Add these cubes one at a time and stir with a whisk until the butter is completely incorporated.

How much butter you need depends on how thick you want your sauce. Our tip: provide enough butter and stop as soon as you are satisfied with the result.

It is best to serve a mounted sauce immediately. Do not reheat it later as this will affect the texture.