We are all familiar with almond paste by now. From the filled speculaas, from the Christmas stollen or from your pastry letters. But what can be done with almonds, can also be done with other nuts. And let's just find that a very interesting thought exercise: what else can you make food out of? And what can you do with it?
Just for the sake of completeness: almond paste is in fact nothing more than (white) almonds that are mixed with sugar into a homogeneous paste. The soft food is nice and moist and a bit grainy, an ultimate addictive combination if you ask us. For the variants below, you can simply use a basic recipe for almond paste and replace the almonds 1-on-1 with the other nuts.
7 x almond paste but different
hazelnut paste
You sometimes see hazelnut paste in Moroccan m'hencha (the sweet variety that is). Of course you can also use it as a substitute for almond paste with your stollen.
pistachio paste
When the Epiphany Cakes were sold en masse at the (French) bakers at the beginning of January, we spotted – in addition to the usual variant with almonds – a copy with pistachio. pistachio paste. In a cake. Can you let it sink in? Sounds like a genius to us, and a bit like the pistachio filling in this rhubarb-pistachio crumble that we still regularly dream of.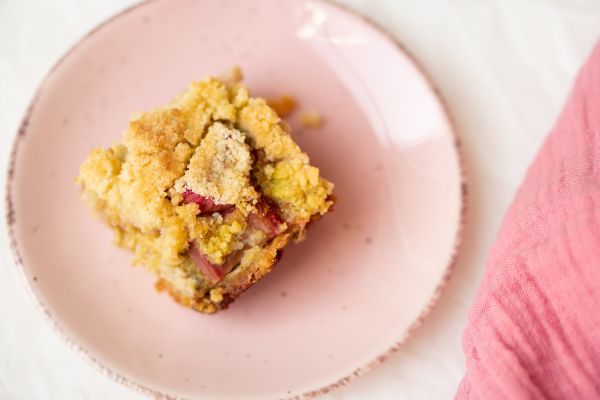 Pine nut paste
It's a little decadent (pine nuts aren't that cheap after all), but can you imagine how divine pine nut food must be? In Italy they like to process it in a traditional pinolata della nonna : a delicious soft pine nut cake. Super festive and something that you – in our opinion – must have made at least once in your life.
Plus, it's also reminiscent of the pine nut praline that Culy's Nancy used in its black pepper pine nut ice cream recipe.
walnut paste
Walnuts are often used in – savory and sweet – Moroccan pastries. We can already vividly imagine, for example, how delicious walnut paste would be in a bastilla, with a layer of chicken and a lot of Moroccan spices.
pecan pie
Pecan pie is without a doubt one of our favorite pies. You could actually keep the filling very simple by using pecan paste. Add some whole pecans on top, a little maple syrup, and you've got yourself a great dessert. Also tasty: make butter cake with pecan paste, like Rutger does here .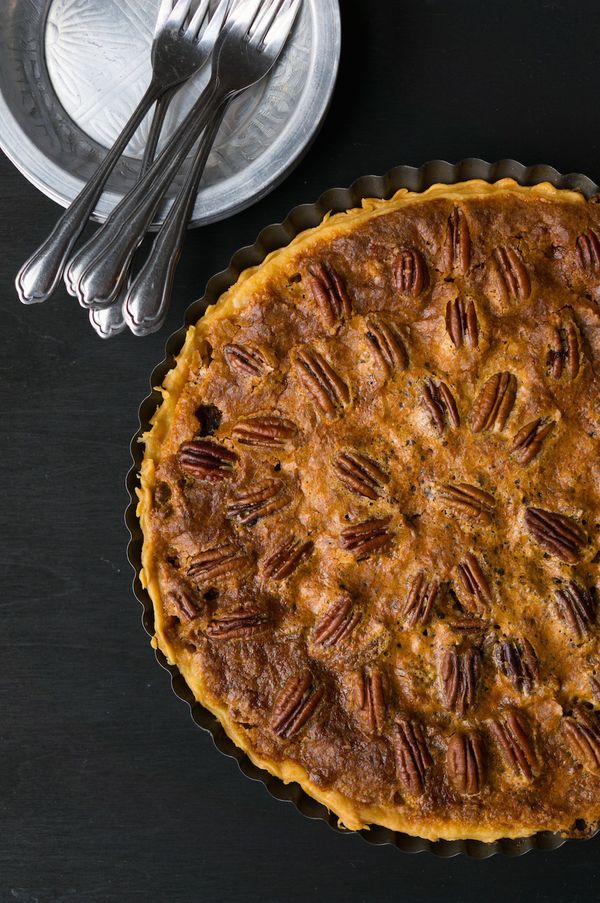 cashew food
Cashew is often used in combination with maple syrup and chocolate in cakes. Cashew paste can therefore easily be used as a filling for such a sweet pastry. For example, you could also use it as a filling for filo pastry cigars, delicious with mango and honey.
macadamia food
Macadamia nuts are known for their rich, buttery taste with a subtle sweetness. If you don't like the pronounced marzipan-like taste of almonds, you could use macadamia paste as an alternative. For example, spread this food on a sheet of puff pastry, a bit like the Epiphany pie . A few squeezes of honey on top, another sheet of puff pastry on top and bake until you conjure a delicious, golden yellow macadamia pie from the oven.