It's spring and that means that we prefer to go out on the paths, into the avenues as much as possible. Very nice: if you combine those walking tours with a new culinary hobby: wild picking. More and more popular among chefs, but as a home cook you can also find some nice edible things in nature. Culy tells you how to proceed.
Chefs do it, Tasty Fred does it and you can do it too: wild picking. Whether that is officially allowed in the Netherlands is still a bit of a gray area. It is tolerated, although it is of course not the intention that you leave behind a trail of plucked bushes. There are also some rules that you have to adhere to (more about this later).
But if you pick just a little and do it with passion, it can't hurt that much. In any case, it is a good idea to read the tips below before you set off.
You can pick these edible plants and ingredients wild
Elderflower

 grows on the coast and is very popular in the Netherlands. Along highways, in parks, in flower beds and along country roads. Elderflower comes from the elder bush: a meter high shrub (or even a small tree) with voluminous clusters of white flowers. You can use both the berries and the flowers. The berries are best harvested when they are still dark blue, then you can put them in to make a kind of caper. You can then use the flowers in homemade lemonade or kombucha.

Blackberries

 just like that. If you look out for them, you will see them in many places. Mainly in August and September.

Sea buckthorn

 has berries that are like candies. Sour, but also with a hint of passion fruit. They grow – the name says it all – mainly along the dunes. You can harvest the berries from September to winter.

Mustard seed. 

No, not those balls you use in Indian dishes or to pickle. The yellow flowers of the mustard seed are edible and, for example, very tasty in a salad. Flowering period: June to September.

Nuts

 , such as walnuts & hazelnuts. You don't have to pick them: with a little shaking they fall from the tree. Harvest them in August to October, with September as the peak month.

Pears and apples

 . Both are usually ready to pick in August and September (depending on the variety).

Currants

 are small, sour, bright red fruits. In June and July you often encounter them in the wild.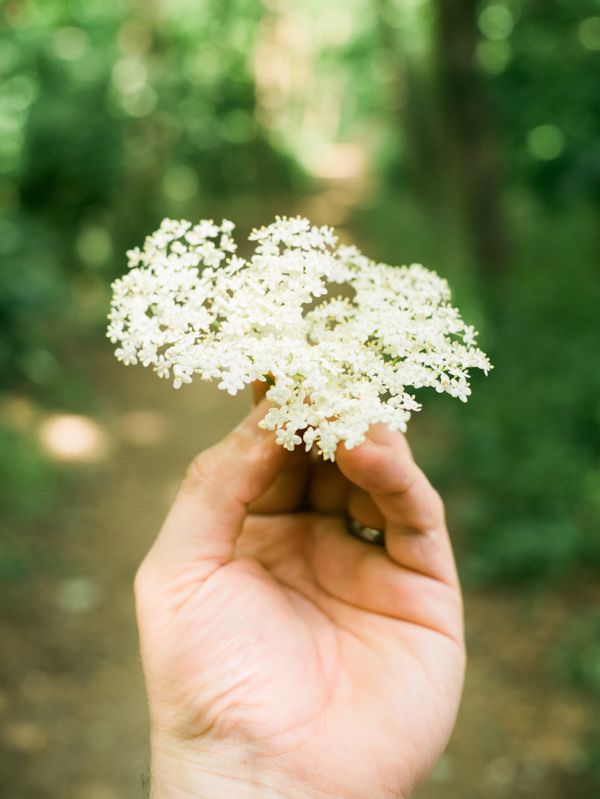 Tips at Wildpicking
Where to pick wild?
Mister Wateetons and Oogsten Zonder Zaaien jointly created the Wildplukwijzer : an app and website that tells you exactly where to pick in your area. These are public fruit trees, shrubs, nut trees and more where you can find nuts, fruits and vegetables in the wild.
Use the PlantNet app
During a morning of wild picking with Victor Stukker, chef and owner of restaurant Héron in Utrecht, we learned that the PlantNet app is ideal. We now use it ourselves. You take a picture of the plant in front of you and the app tells you what you are dealing with.
Use the ANWB guide
If you are old school, you can also go out with a guide. Victor tips that of the ANWB: ' Which edible wild plant is that? '. The third printing will be published soon.
Pick only what you need
Another tip from Victor: "Only pick what you need, out of respect for nature". The Royal Dutch Natural History Association (KNNV) also calls on: do not pick in (protected) nature areas, make sure that there are enough fruits or edible plants left so that the species can survive (and for the animals that depend on it), and only pick from everyone's land or no man's land (i.e. not from someone's garden).
Do not pluck a tree or shrub completely bare, or bare on one side. Not only will you ruin it for everyone, the plant may also have a hard time getting back to full bloom next year. So dosing.
Use pruning shears
You pick the best if you neatly trim the twigs or flowers with pruning shears.
Store your harvest in ziplock bags
Always take a bag and pouches with you on your wild-picking adventures. Incidentally, ingredients that you pick in the wild stay good for about three weeks, especially if you store them in a ziplock bag.
Cool books about wild picking
Edwin Florès knows everything about wild harvesting and also organizes workshops and outings. He previously made  Het Grote Wildpluk Cookbook , with recipes by Jonnie Boer. Then there was a sequel: The wild picking cookbook, with recipes by Ron Blaauw and Bobby Rust from (then) Ron Gastrobar.
Culinary journalist Mac van Dinther also wrote an interesting book: The Food Forest . In it he describes how he spent a year in the food forest Ketelbroek in Groesbeek.