One of the most subtle, sublime and tastiest pearls that the gigantic seas offer us are scallops or also called scallops (Saint-Jacques). This subtle taste calls for a good wine-food combination, because they should not crowd or outdo each other in terms of taste. Which wine is best served with scallops?
What are scallops?
Scallops grow wild in the Mediterranean, although they are also farmed in Asia. They grow on the seabed in beautiful, large white/brown shells, feeding on plankton and algae. A scallop has whitish, greasy and firm muscle meat with a refined, nutty taste. It's so tasty that scallops don't need a lot to taste good.
How do you prepare scallops?
You can eat scallops raw and you should have done that at least once in your life (in a carpaccio or a ceviche for example!). The super fresh scallop is sliced ​​wafer-thin or small and combined with herb oil or citrus fruits. You also see scallops raw with the sushi or sashimi, also really worth a try.
If you are going to serve a scallop that you want to prepare, pay attention: do this as short as possible. A scallop that cooks too long or is cooked too long will quickly become tough. Short preparation methods such as grilling or briefly searing (in the butter!) are recommended here.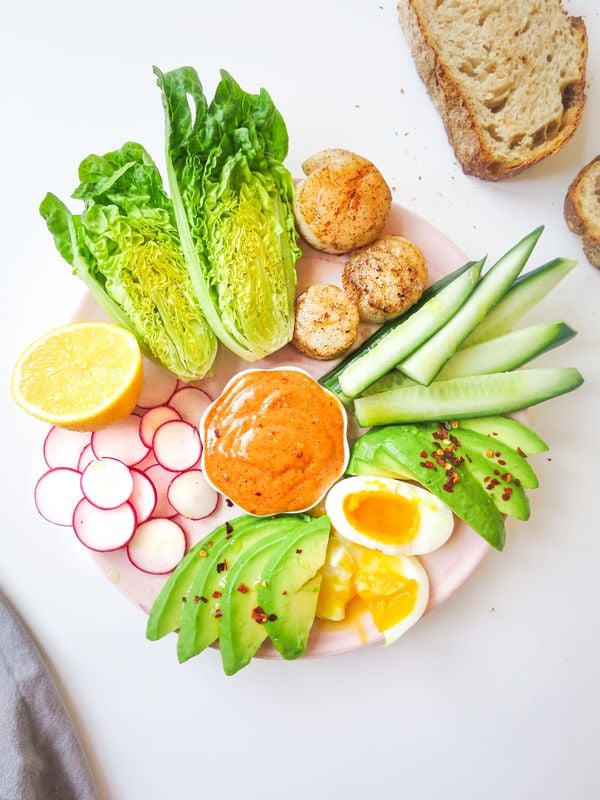 What wine do you drink with scallops?
There are two important rules of thumb for selecting wine with scallops. Point 1: the wine should not overpower the subtle taste of the scallops. Point 2 : the wine must match the method of preparation of the scallop and the dish of which the scallop is part. Scallops with wakame salad and wasabi mayonnaise give a different taste palette to scallops in ham with pea puree. Keep that in mind with the wine selection.
With the right wine you can emphasize the wonderful taste of a dish even better, so if you are still in doubt, ask the liquor store. But the basic rule is this: a light, wood-aged white wine such as a Chardonnay, Chablis or a Sauvignon Blanc generally goes well with scallops.
Look at the other ingredients of the dish and adjust your choice accordingly. With a ceviche, for example, it is best to have a light citrus in the wine. If you have a cream sauce, the wine can also go in that direction. A spicy note in a dish can be reminiscent of a wine with a slightly sweet note to compensate for that spiciness.
Do you want to indulge yourself? With a scallop dish with bacon or ham, you can even think of a young, fresh red wine that goes perfectly with it.
Got an appetite for scallops?
salad with scallops and chili mayo (Coquille Louie)

Scallops with pea puree, citrus and fresh garden herbs

scallops with samphire and pancetta