Cockles are actually the unloved brothers of mussels and oysters. Cockles come in abundance from our own Wadden Sea, especially in the summer months. They really are a gigantic delicacy in a small shell. But maybe you're not sure how to cook clams. We help you over the threshold. It is indeed very easy.
Cleaning cockles
It is important with shellfish that you clean them well. Fortunately, you don't have to do that per shell, the cockles themselves have a good system for that. They use the water in their environment to rinse themselves.
Wash the cockles a few times in cold water and check for open shells. Tap it: if they close, they can come along. If they remain open or are broken, throw them away.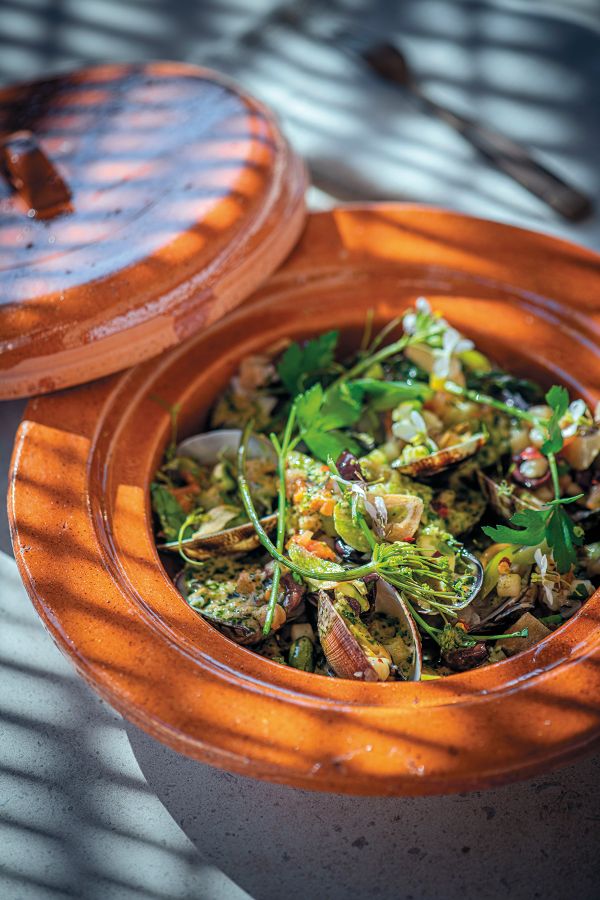 Preparing cockles
If you can cook mussels, you can cook clams too. It works the same way. Fill the pan with a small layer of water, butter or olive oil and white wine or lemon juice, add finely chopped seasonings such as leek, carrot, garlic, onions, but thyme or dill are also very tasty. Add the cockles. Cover the pan and let the cockles steam and voilà within a few minutes you have delicious cockles on the table.
You can also stir-fry cockles very well, with Eastern seasonings they are a real starter. The most important thing is that you heat them briefly on high heat. The heat will open the shells and distribute the flavors over the meat. All ready for you to eat from the shells!
Tip : if you are going to stir-fry the cockles, dry the shells well, so that there is not too much moisture in your pan.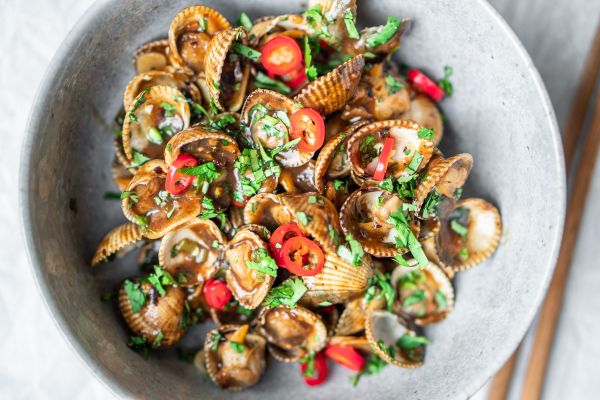 Recipes with cockles?
Clams with garlic and black bean sauce

Cockles with tarragon & peas from Yvette van Boven

Chowder with Clams and Wolffish from ZTRDG

Fregola with cockles, olives and pistachio from Sergio Herman