Move over socks, ties and ashtrays! We prefer to tip Father's Day gifts that make him really happy. And the rest of the family too, because it only makes him a better chef. Something the whole family can enjoy, by the way…
Culinary gifts for Father's Day
1. MAN FOOD
This new magazine from the makers of Delicious.magazine is for men. Even for men with taste. Because men are not only different from women, they also cook differently. The differences may not be that noticeable, but they are there.
They simply have a preference for rough work, such as opening oysters, lighting a hefty barbecue or cooking in a pit. Or they want to master a technique in detail, such as baking bread, making kimchi or filleting fish. Do you recognize your father in this, or would you like to see him like this? Then MAN.FOOD is the perfect gift for Father's Day!
The food magazine is now for sale in the online shop of Delicious.magazine or in the store for € 12.50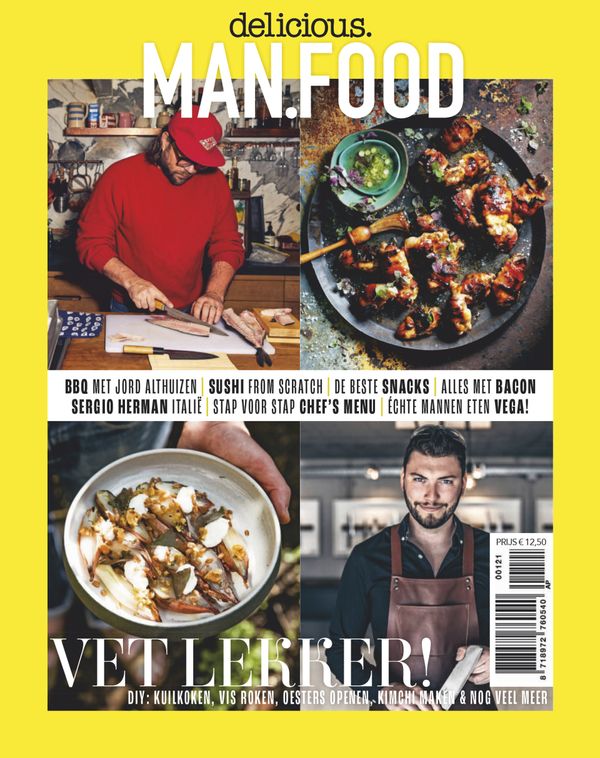 2. Dutch beer: Jopen beer 'Viva El Rye'.
Of course, a Dutch beer should not be missing at the party on Father's Day. Where a standard lager used to be all right, there is now a world of beers, specialty beers and non-alcoholic beers. This Viva El Rye from Jopen is a very nice one. The beer is brewed in the heart of Haarlem and is a festive IPA in a large bottle.
In terms of taste, the combination of hops and rye malt provides a spicy body with notes of dill and orange. Perfect with a good burger or a win.
The Jopen beer can be ordered via the Crisp supermarket app .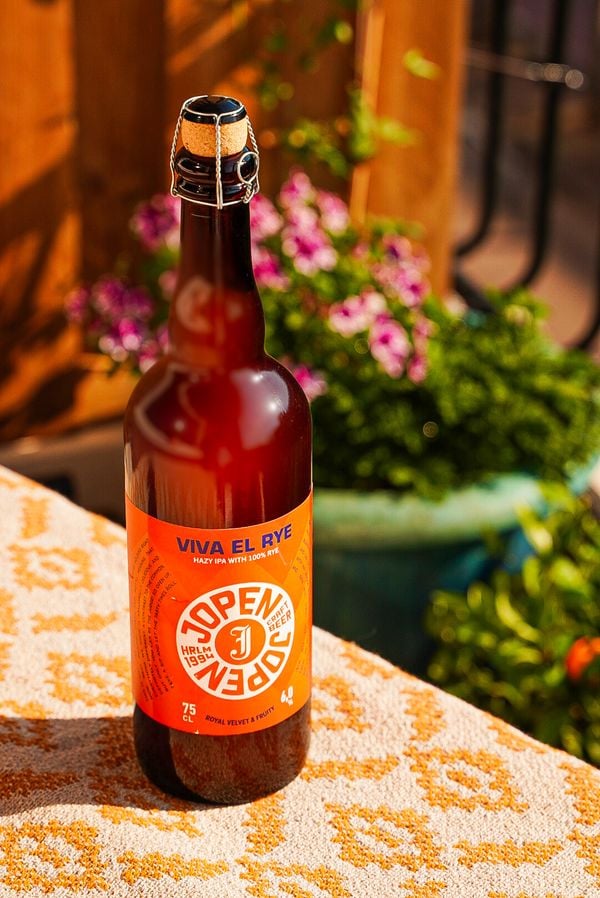 3. The juice box- the juicy alcohol-free box
Alcohol-free is on the rise and maybe your father is also part of this craze. But it's still fun to toast with something special or to drink it with dinner. De Drankerij put together a juice box containing 12 adventures in a glass.
You don't have to choose yourself, the experts have already done that for you. This carefully composed alcohol-free box takes you through non-alcoholic drinks mecca. Also nice to do together on Father's Day!
The juice box can be ordered online via Dorstlust for € 22.50.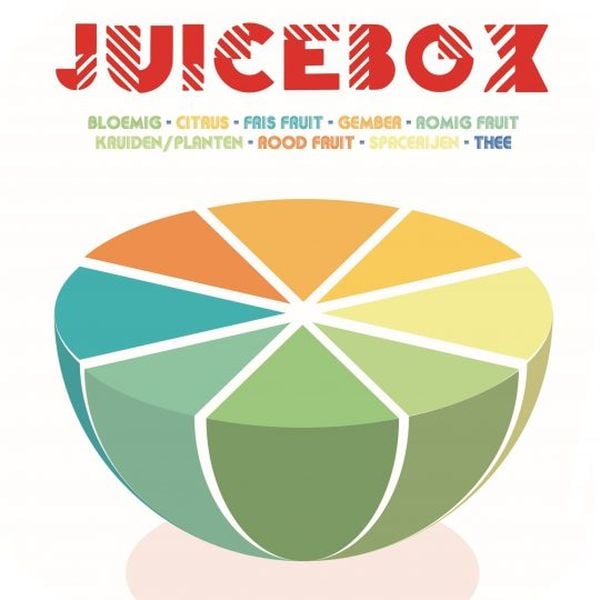 4. A night in Rotterdam atmosphere at Le Marin Boutique hotel
Going out with just the two of you, that's what moms and dads really need sometimes. In Rotterdam you will find Le Marin Boutique hotel, located in the heart of Rotterdam and surrounded by a good atmosphere. It is the perfect place to stay during a city trip to close this city together forever in your heart. And each other of course.
Reservations for a successful Father's Day and Night can be made via the hotel's website .
5. Meater (a wireless meat thermometer)
Does your father already have a Big Green Egg,  matching leather apron and barbecue tongs ? Then this item is really next level and the icing on the bbq cake. The Meater is a wireless thermometer that you can easily operate with the help of an app .
One sensor measures the core temperature of the dish and the second sensor the ambient temperature of the bbq, grill, smoker, pan or oven. wow.
The wireless meat thermometer from Meater can be ordered online for € 89.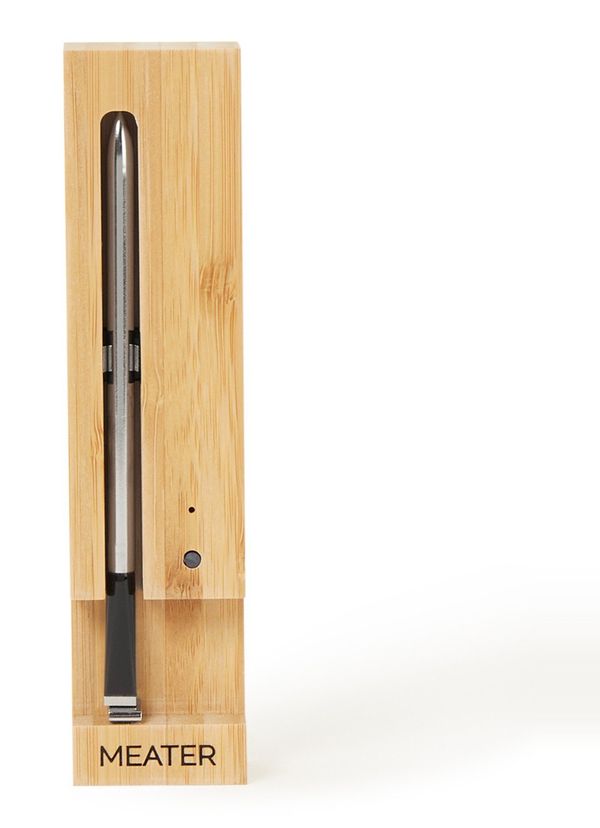 6. Hamburger Press: For the perfect smash burger
Culy already wrote about the smashburger : a way of preparing a hamburger in which a heap of minced meat is pressed flat on a baking tray so that it can cook deliciously in its own fat and get a crispy crust.
I want that as a gift for Father's Day, we hear all the men of the Netherlands shout in unison. Now there's a dazzling gadget for that too: the hamburger press. You want it on the counter or on the fireplace.
The Point Vergule hamburger press is for sale online for € 14.95 each.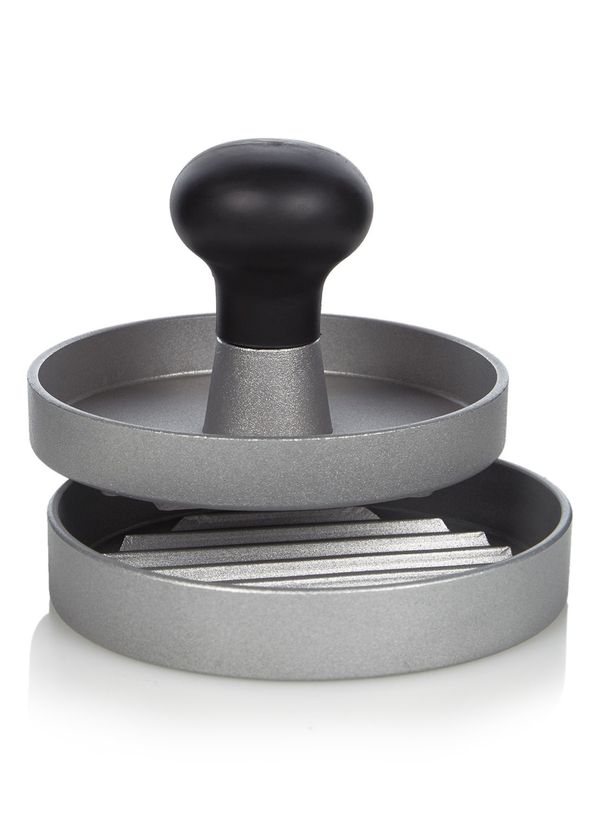 7. QY . Heat Resistant Gloves
We love the men in our lives, especially when they are cooking. For the slightly more clumsy ones, these great heat-resistant gloves from QY, which can withstand up to 500 degrees. That should be enough for all those fire pits they love to light.
The gloves are extra long, which also protects the forearm. The inside is made of soft cotton and feels very comfortable. In addition, they are non-slip and dishwasher safe. What else do you want?
These gloves (and variants) are now available online from € 20,-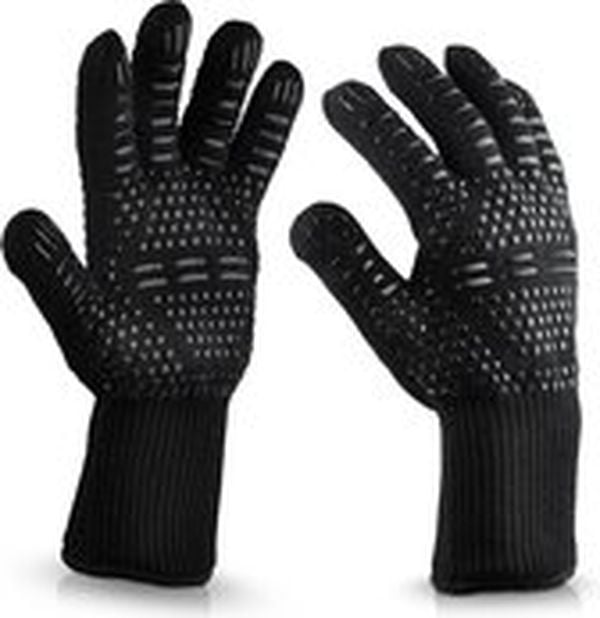 8. The Microplane – the ultimate grater
Grating a lemon, cheese or chocolate a hassle? It always was, until you have this Microplane in your drawer. The graters of this brand have already won many culinary hearts because they grate so fine.
The grater is very pleasant to use and lasts a long time because of its stainless steel construction. If your daddy doesn't have one yet, he doesn't really belong in the culinary schoolyard.
The Microplane (in different shapes and sizes) is available online from € 25,-

9. Posters against food waste
Too Good To Go (that handy app against food waste) has teamed up with illustrator Sioejeng Tsao. The result is a collection of posters with which they want to inspire people to be more aware of food.
Each poster tells a different story. This can be about the origin of food, its beauty or just some tips & tricks for using overripe products. And did we mention they are beautiful? Also nice: for every poster sold, a donation goes to the United Nations World Food Programme.
Check out the website of Too Good To Go for the (limited edition) posters from € 12.50 each