Sometimes you come across something and you fall in love instantly. Then you dream about possible (eating) experiences, you make future recipes in your head and you solemnly promise not to forget it on the top shelf in your fridge. Also with this food find: nopales.
In other words: pickled cactus strips.
Where do nopales come from?
The answer to this question is central America and specifically Mexico. Nopal means cactus and is one of the most important symbols of Mexico. They give it the beautiful name 'la planta de la vida', which means as much as a life-giving plant.
That is a wonderful name for this plant that also grows in very dry and hot environments. The spineless prickly pear, as it is also called, can be found fresh in many dishes when the leaves are still young, considering it as a vegetable.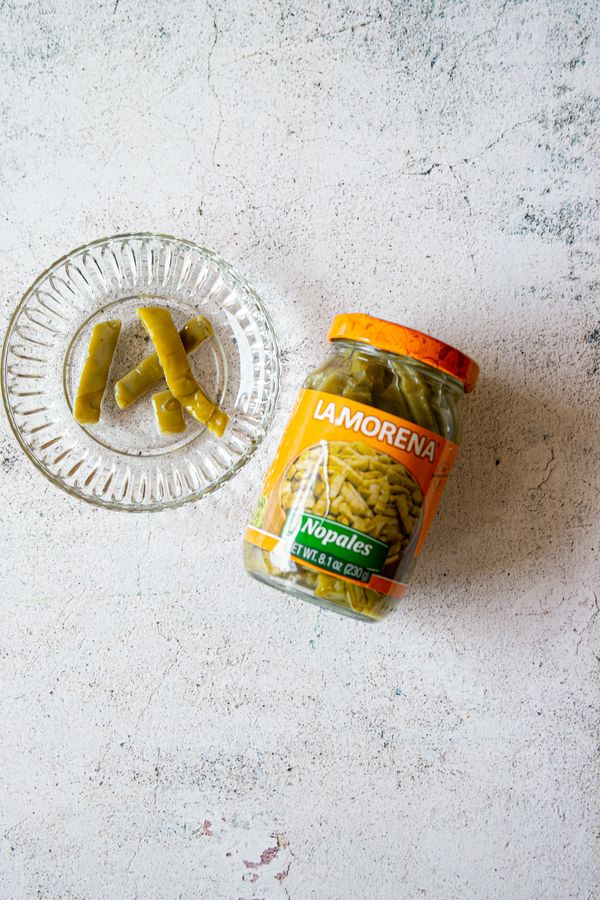 What do nopales taste like?
These soft strips of cactus (and no, they no longer sting) have a sour taste, and are slightly spicy, but also soft and with a small bite. By the way, they are available in most large supermarkets, handy!
In any case, they made a very good impression on us and we found out what you can do with them. Because it was immediately clear that you can do a lot with it.
In which dishes can you use nopales?
In Mexico, the nopal (the leaf of the cactus) is also eaten as a vegetable. In this article we limit ourselves to the pickled variant that we can easily obtain in the Netherlands. You can therefore actually compare it with atjar, silver onions or pickled green peppers. They are a bit sweet on top .
In Mexico, they are often one of the options for toppings that you can choose from with tacos, enchiladas, or burritos. And we totally understand that!
Salads and in Mexican dishes
You can also see the pickled nopales in salads. On Bossykitchen you will find a nice example of a Mexican salad where the nopales are mixed with (Mexican) cheese, coriander, onions, tomato, lime and oil. Such a salad is delicious with grilled meat or as a filling for tacos.
A big advantage of these nopales is that you no longer have to prepare them. Cutting the cactus leaves is already done for you, along with the cooking and brining. You can easily take them out of the jar and add them to one of your favorite Mexican dishes. Give it a try, you will definitely like it.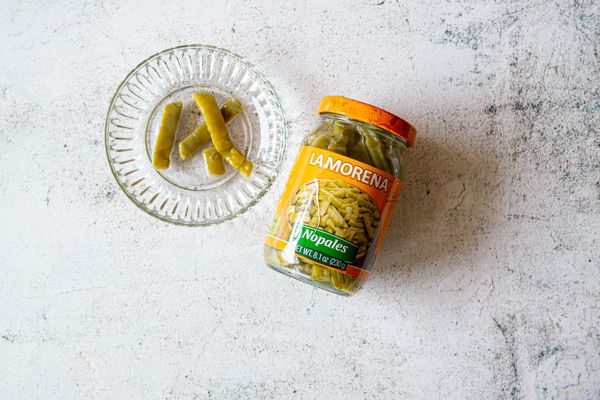 Source: Nopales are for sale at Albert Heijn for €3.29.