Did you know that you can also cook with kombucha? This craft soda, made from fermented tea, brings the perfect je-ne-sais quoi factor to dishes. You taste something, but can't immediately identify it. And cooking with kombucha is also very tasty.
Kombucha is no longer just reserved for hippies in San Francisco or hipsters in New York: small kombucha breweries are now even emerging in the Netherlands. Think of the Amsterdam  YAYA Kombucha  or the recently launched  BIMS  from the Bijlmer. And at lunch and coffee bar  Lucas  in Utrecht you can also order homemade kombucha.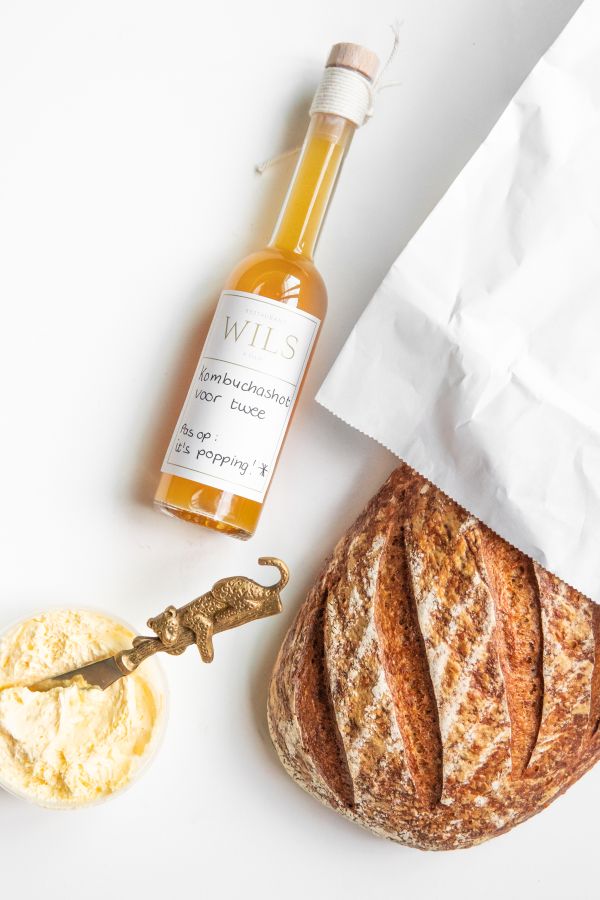 Kombucha on your plate
Now that the bottles of kombucha are slowly beginning to penetrate the shelves in the supermarket and the Dutch catering industry, we increasingly find the fermented soft drink on our plates, in restaurants. At restaurant  In den Doofpot  in Leiden, for example, we received a tasty appetizer in the form of a small preserving jar, filled with kombucha (fermented black tea), mussel, pear and spring onion.
In fact, when we approach chef Patrick Brugman about that particular kombucha, he drags an enormous preserving jar with his homemade kombucha to our table. "Not many chefs start doing that, because you really have to plan this five months in advance," says the chef. But  when they do , they also make the tastiest dishes with it.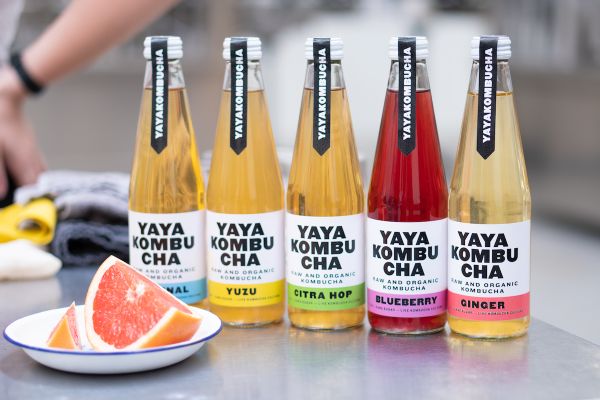 Kombucha in restaurants
At restaurant  Dinner at Six  in Houten, for example, they use kombucha in a ceviche. A ceviche of wild sea bream in homemade kombucha with beetroot kimchi, avocado and herring roe, to be exact. A very nice way to use kombucha: the acids in kombucha are similar to those of citrus and are therefore ideal for 'cooking' raw fish, like you do with  ceviche .
Also at  De Houtloods  in Tilburg they know what to do with kombucha. There you can eat grilled pointed cabbage with kohlrabi, Brussels sprouts, buttermilk and kombucha. Earlier they had a dish of mackerel with kombucha and salad of oriental cabbage on the menu.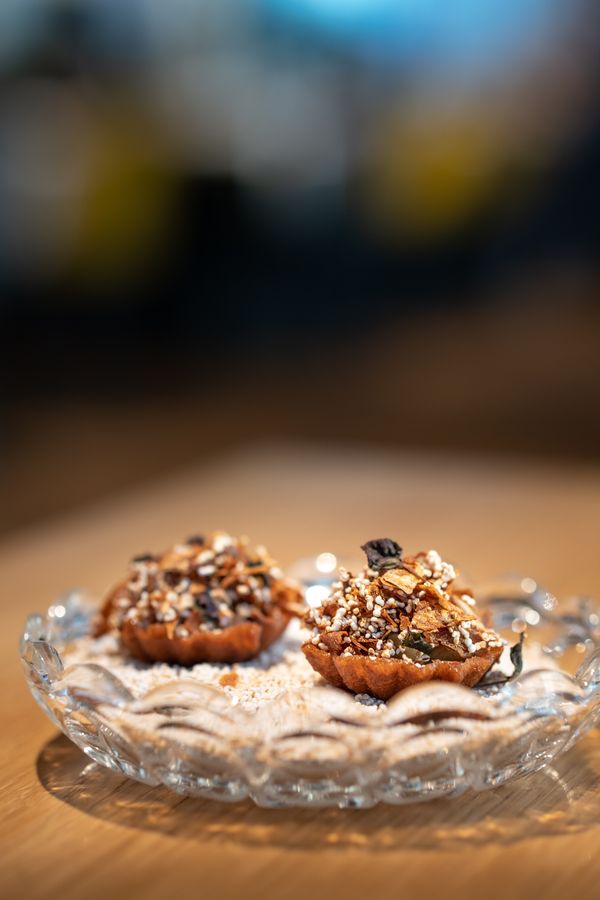 Cooking yourself with kombucha
You can of course cook just as hard with kombucha as the above chefs do. It is especially a nice alternative to vinegar, because kombucha has the same acids. Use it in dressings, vinaigrettes and marinades for example. But also in homemade sauces such as ketchup and mustard.
Dishes that you can make very well with kombucha are, for example,  ceviche  or  papaya pok pok .
And it doesn't stop with cooking with kombucha: you can even bake with it! For example, make  scones  or a divine  cake with bacon, cranberries and kombucha . Or use kombucha to bake bread: it gives the bread a little sourness (like sourdough) and creates a lot of bubbles in the batter.
The recipe in the video below is for advanced, but very fun. They use kombucha in it to make candies, similar to sour mats and wine gums: