Fairtrade Original is working hard to make the world a bit fairer. Where they introduced jackfruit very successfully in the Netherlands last year as a meat substitute, they are now bringing a new product to the Dutch market that will replace fish: banana blossom. We got to taste it and the results were amazing.
What is banana blossom? 
The banana blossom is an oval, purple flower that grows at the bottom of a banana truss and from which new, small bananas keep growing. If the truss becomes too heavy, about thirty to forty kilos, the flower is removed and the bananas ripen until they are harvested. 
You can see the flower a bit like a canned artichoke heart. The outer leaves are removed and you are left with the inside, which is a perfect replacement for fish because of its lamellae and structure. Fairtrade puts them in a can for us, so that we can enjoy this delicacy here too. 
Fun fact : a banana plant is multifunctional. The bananas are of course eaten, we are now also going to eat the blossoms and the leaves are used to prepare dishes, such as this mouth-watering sea bass pepesan from the equally brilliant cookbook Indorock.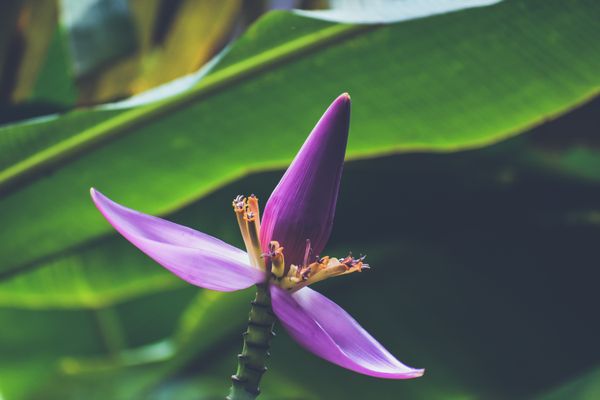 What can you do with the banana blossom?
In Asia, the banana blossom is already eaten in dishes such as this curry from Sri Lanka and this Thai banana blossom salad. You can steam it or boil it. Because it easily absorbs flavors, you can also marinate and season it very well.
The banana blossom has the structure of white fish, so you can use it as a vegetable substitute for fish in a dish, such as mackerel salad , paella , fish fingers or Thai fish cakes. Recipes can be found on the Fairtrade Original website .
Thai vegan fish cakes with red curry
In the live stream cooking show, where you can cook in real time, they explain everything about the banana blossom and you prepare the fish cakes together with Naresh Ramdjas (known from Masterchef). No pre-cut vegetables, no sauces that suddenly appear from the fridge, just cook together step by step. Culy did the same and made the fish cakes, which should not be called fish cakes. With astonishing results.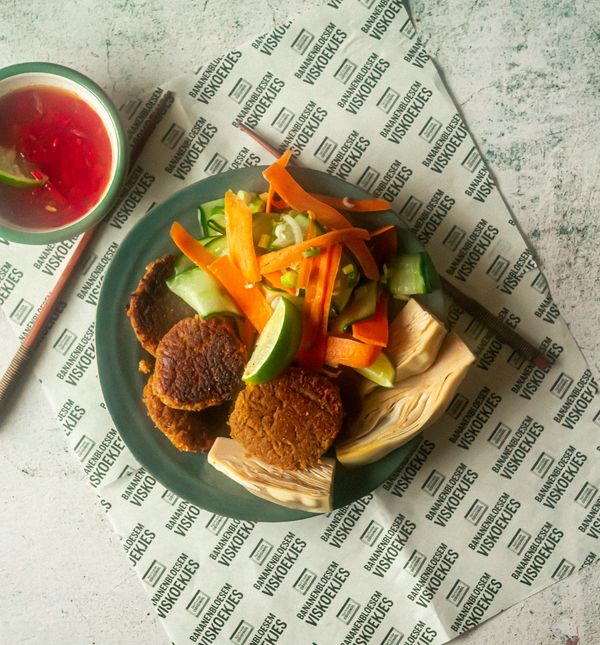 You will find banana blossom in the legume section at Albert Heijn (and online) from June 2021. Later this year you will also find the banana blossom at Dekamarkt.