Cocktail party planned? Get it right right away and decorate your cocktails like a professional bartender. Not only is that fun to do, you will also be rewarded with eye-watering drinks.
The preparation of cocktails is in fact the same as preparing a plate of food. The more layers, texture and color you add, the more interesting it gets. These tips will help.
Decorate cocktails like a pro
Note: always choose ingredients that go well with the content of your cocktail.
1. Make a border around your cocktail glass
A salt rim around the glass of your margarita , a sugar rim around your mimosa or for the daredevils a little extra chili with your michelada : a rim around your cocktail glass not only provides extra taste, it also gives an extra sensation in your mouth.
How do you do that best? Prepare two bowls, one with water (or even better: white lemonade) and one with the ingredient of your choice (salt, sugar, chili powder or a mix). First you dip the rim of your empty glass in the water, then you dip it through the contents of the other bowl. Just believe us when we say that this is a serious added value for your cocktail.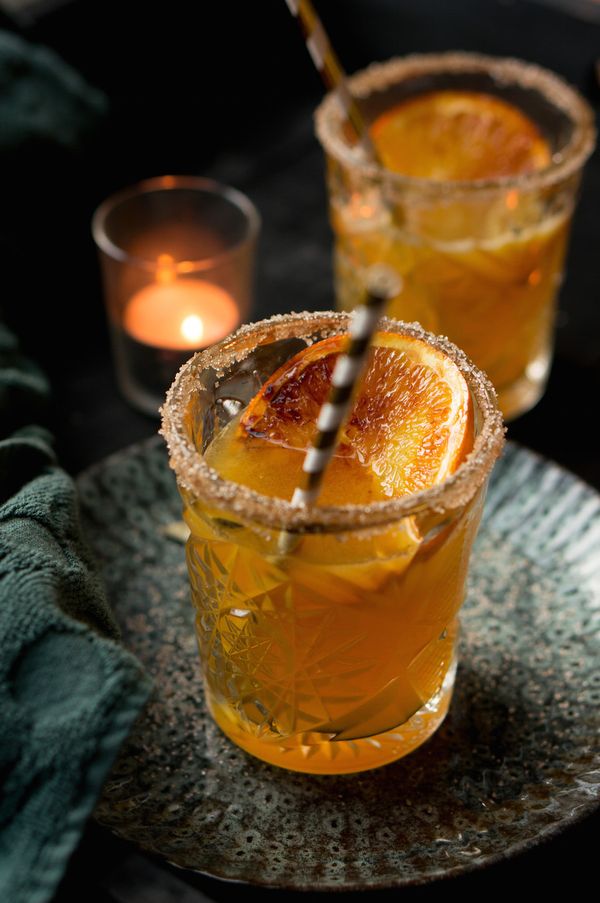 2. Arrange pieces of fruit on the rim of your cocktail glass
Recently we came up with a romantic Valentine's cocktail in which we arranged heart-shaped pieces of strawberry on the rim of a cocktail glass using a cocktail stick. You can of course also apply this principle to other cocktails, without the romantic hassle.
Choose a piece of fruit that goes well with the flavors of your cocktail, cut out a decorative piece and stick it on a skewer, which you let it balance on the glass.
Tip: cut a ribbon from an orange peel with a vegetable peeler and roll it up, like a kind of rose. You stick this on your cocktail stick and tadaaa: it doesn't get more festive.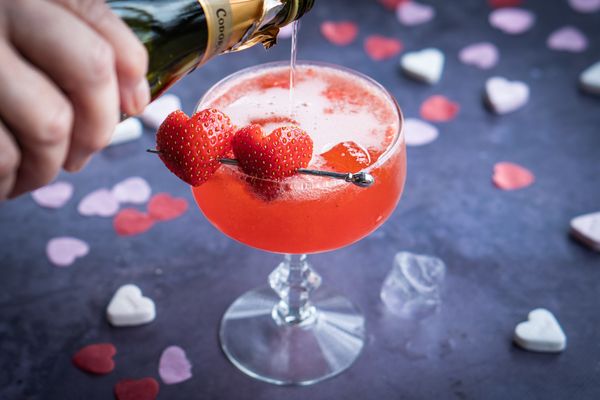 3. Cut beautiful ribbons from peels
Making beautiful ribbons from citrus peels is an art in itself. Fortunately, you can already decorate your cocktails very decoratively without having to get special tools at home. For example, do the following:
Scrape orange peel ribbons with a peeler

Trim the ribbon with a potato knife so that it has nice straight sides

Roll the ribbon around your little finger (or a cocktail stick) to create a spiral shape

Arrange the ribbon in your cocktail glass, on top of the ice cubes
This principle also works for other citrus peels and for example rhubarb, as you can see in this Rhubarb Collins .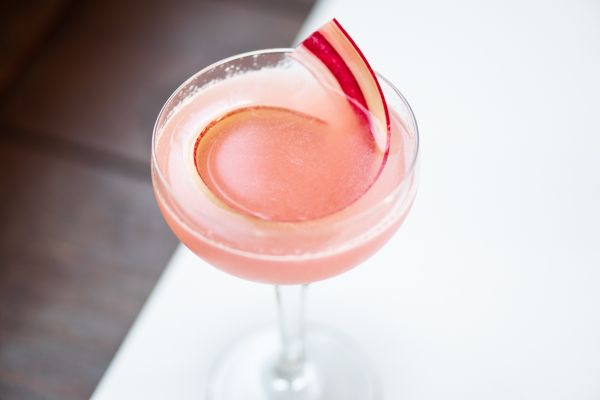 4. Invest in cool straws
Sure: not every cocktail needs a straw. But if your cocktails could use a straw, make sure you do it right. For example, we are in love with the straws from STRAWIES : a company that makes irresistible, durable stainless steel straws. To fight against the plastic soup and because every drink becomes instant 'disco' with such a cool straw. They are great aren't they?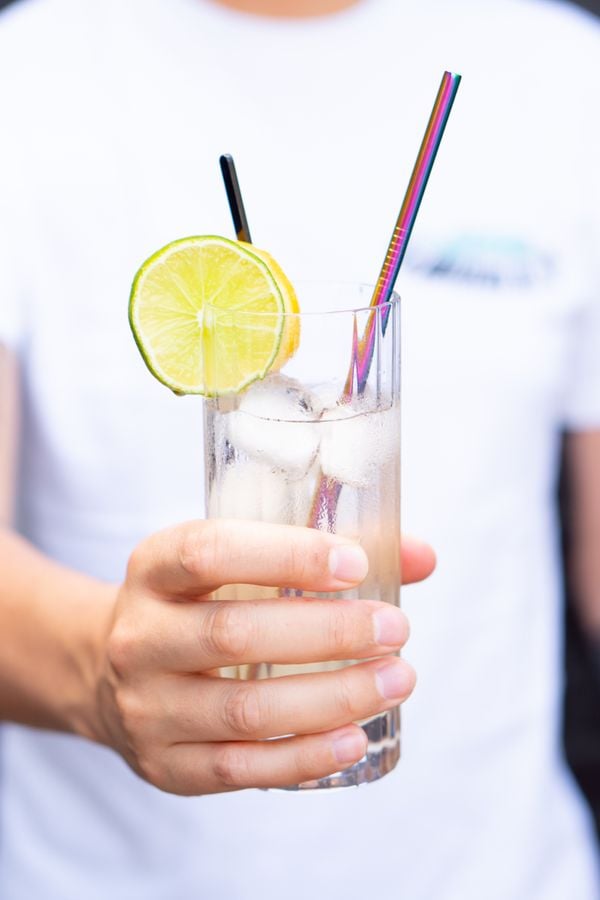 5. Caramelize orange slices
How cool is it to serve a slice of caramelized orange with autumn and winter cocktails? For example, think of cocktails like a Negroni or an Old Fashioned . This is how you do it:
Sprinkle 2 thin slices of orange with 2 teaspoons of sugar

Place them on the sugar side in a frying pan over medium heat

After a few minutes you will see that the sugar will bubble around it and turn brown

As soon as the oranges start to caramelize, remove them from the pan

Let cool and arrange the slice in your cocktail
6. Don't forget the fresh herbs
A sprig of mint with your mojito, a little rosemary in your gin and tonic or some basil in your gin fizz… Fresh herbs add volume and make everything better! Say Culy said it…
Our favorite cocktail recipes:
cheers! 7 x the best cocktails for brunch

The recipe for the tastiest Pisco Sour: that addictive Peruvian cocktail

Culy Homemade: tjendol cocktail with pandan liqueur (tjendol with a tic!)