Thinking about what to eat every week can be quite a challenge. To ensure that you do not put the same dishes on the table every week, we are happy to inspire you with handy weekly menus. This week we focus on cauliflower, because we prefer to eat this vegetable in the Netherlands. You don't even notice that you eat cauliflower for 7 days, because you can do a lot with this vegetable!
Need more inspiration? View all weekly menus
Oh, and are you preparing one of these recipes next week? Take a picture of it, share it on your stories (or your Insta-grid) with #culyhomemade  and  @culynl  and we'll share your picture via our  Instagram account !
Monday
Monday we start easy with a noodle salad with miso cauliflower. The cauliflower is given a miso dressing and is lightly roasted, very tasty both hot and cold. What you want!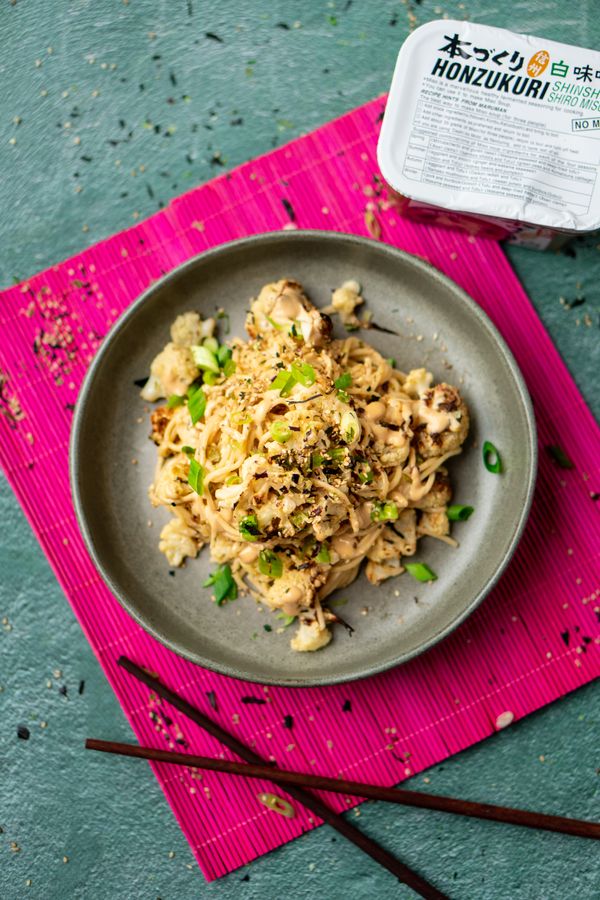 > To the recipe: Culy Homemade: easy noodle salad with miso cauliflower
Tuesday
Did you know that you can also make couscous from cauliflower? You will definitely remember this dish. Tasty, easy and healthy. The cauliflower couscous comes together with oven vegetables, almonds and ras el hanout.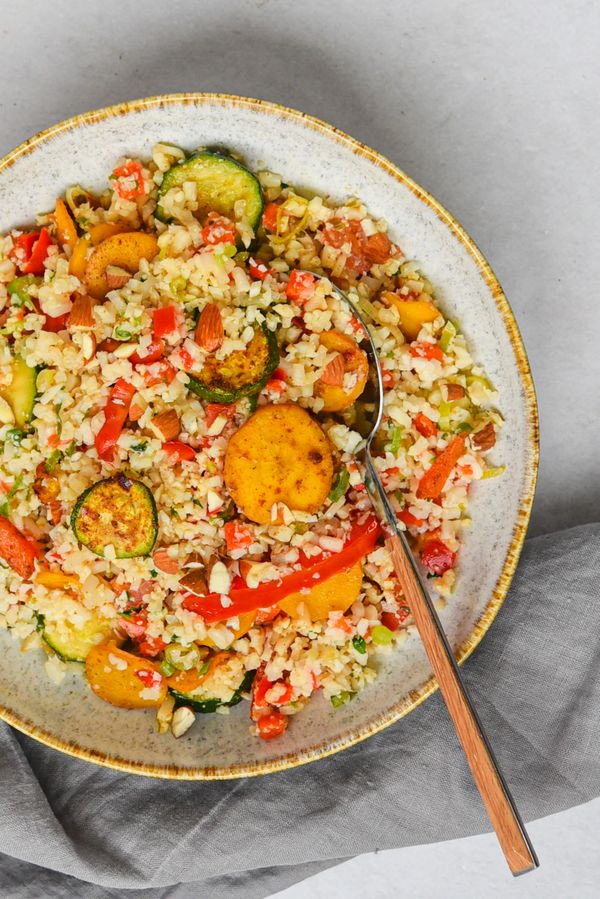 > To the recipe: easy Middle Eastern cauliflower couscous with oven vegetables
Wednesday
A recipe in the weekly menu of cooking god Ottolenghi cannot be missed. This grilled cauliflower salad with (homemade!) green harissa, chickpeas and eggs is almost outrageously delicious.
> To the recipe: Culy Homemade: salad with grilled cauliflower, chickpeas, egg & green harissa
Thursday
Soup in the summer ? It is possible. Especially this variation on the well-known minestrone soup from Italy. Lots of vegetables, of course also a little cauliflower, along with spelt, carrot and dill. Special flavors together make an excellent soup in the mouth.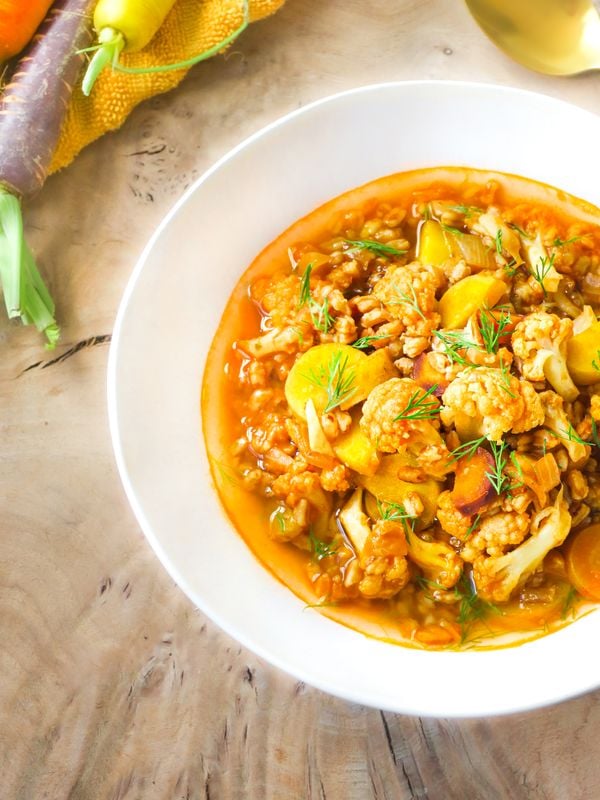 > To the recipe: Culy Homemade: minestrone with cauliflower, spelt, carrot and dill
Friday
Friday we secretly deny the existence of the cauliflower and we put it in a pizza base. You know it's there, you taste it slightly, but the focus is definitely on the divine toppings of ham and grilled aubergine.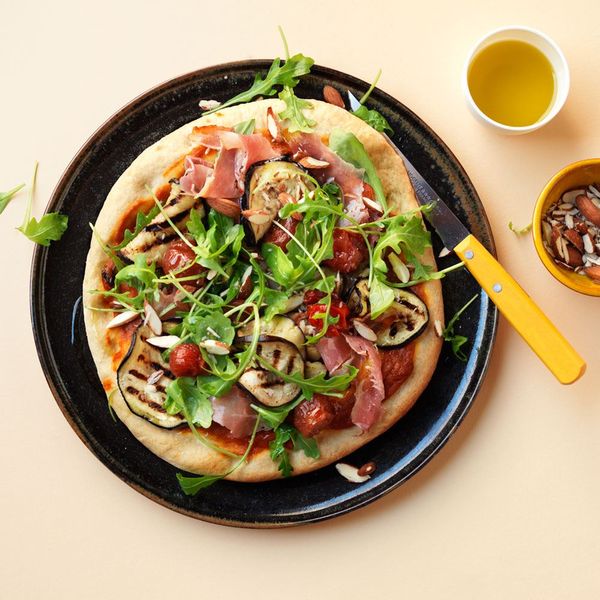 > To the recipe: cauliflower pizza with eggplant and ham from ZTRDG
Saturday
On Saturdays we will fry with cauliflower, it becomes terribly crispy and perfect as a snack on the (vegan) borrelboard. The spicy srichacha sauce and Japanese mayo complete the dish!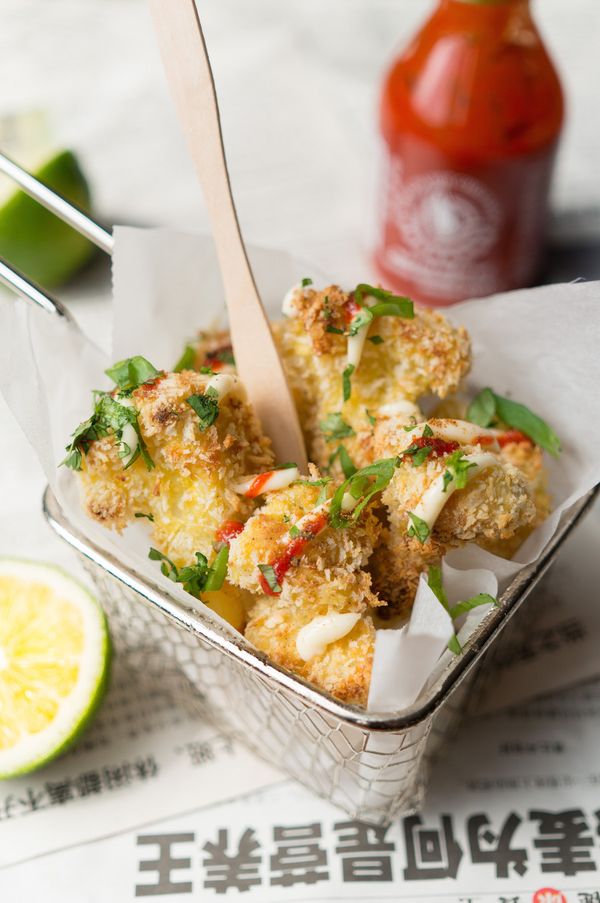 Sunday
Twice Ottolenghi in 1 week. We secretly do it anyway (don't tell anyone). This cauliflower and red onion pie looks great in the photo but is also really great to make and eat. Anyone else? Cauliflower?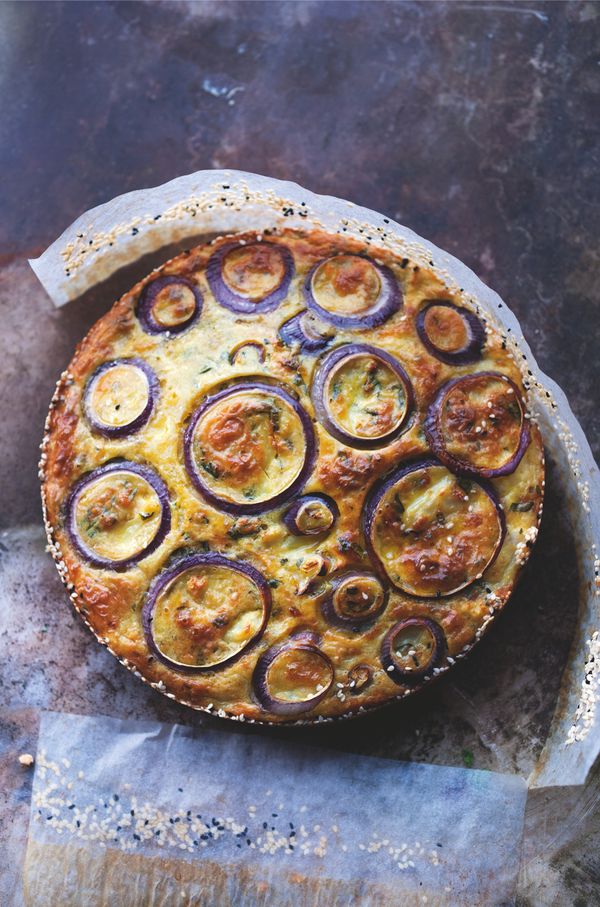 > To the recipe: Ottolenghi's Cauliflower Pie with Red Onion from Plenty More