This velvety, versatile cheese from Italy has stolen many hearts. Look in any cookbook and you will find ricotta in all shapes and sizes: baked, in casseroles, in the pasta, with the pasta and over the pasta. But it is also very suitable in dips, sauces, desserts and as a sandwich filling (sweet and savory). This fresh cheese is everyone's friend with its soft taste and easy use in the kitchen.
Are you curious yet? Get ready for a tasty appetite.
Cooking with ricotta
1. Ricotta in, over and with the pasta
Ricotta is a fresh, Italian cheese that is widely used in pasta, mainly as a filling. Because this cheese contains little fat, it is a popular light filling. Season it with lemon, sage, basil or chili flakes and you're in pasta heaven .
Ravioli is perfect for that, but also consider large pasta shells filled with a mixture of ricotta, pecorino and cream from the great cookbook, Particularly Simple by Alison Roman .
Use a spoonful of ricotta in the bechamel sauce for the lasagna, the whole dish will be a lot fresher. Or replace the béchamel sauce altogether with this fresh cheese in Culy's Winnie's summer lasagna. Mama mìa!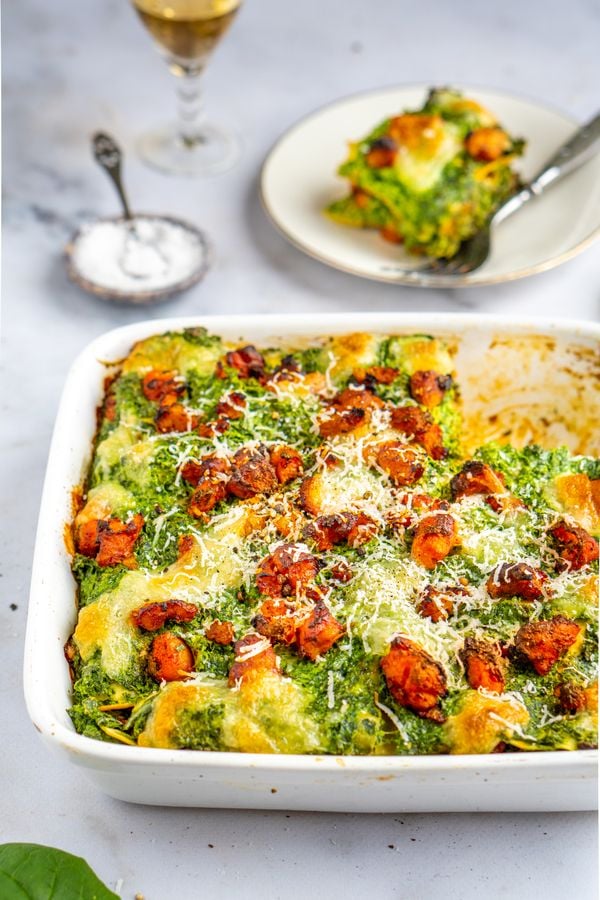 2. Baked Ricotta
You don't bake ricotta in the pan, but in the oven. This is very useful with a traybake with all kinds of roasted vegetables. There will be a light, crispy crust on the ricotta, which gives the cheese an extra dimension. You can apply this to savory and sweet dishes. This baked ricotta with rhubarb and strawberries immediately caught our attention!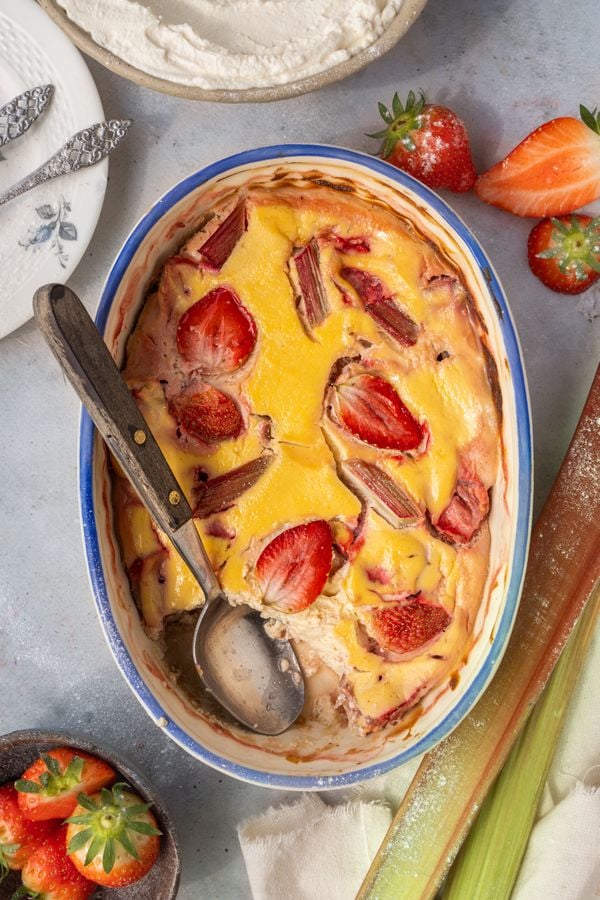 3. Ricotta as a light dip
This fresh cheese contains very little fat and salt, so it is particularly suitable as a replacement for mayonnaise or crème frache. You can whip the ricotta to make it a little creamier and lose its grainy texture. Delicious with a platter full of crudités or as a base for a tomato salad with basil .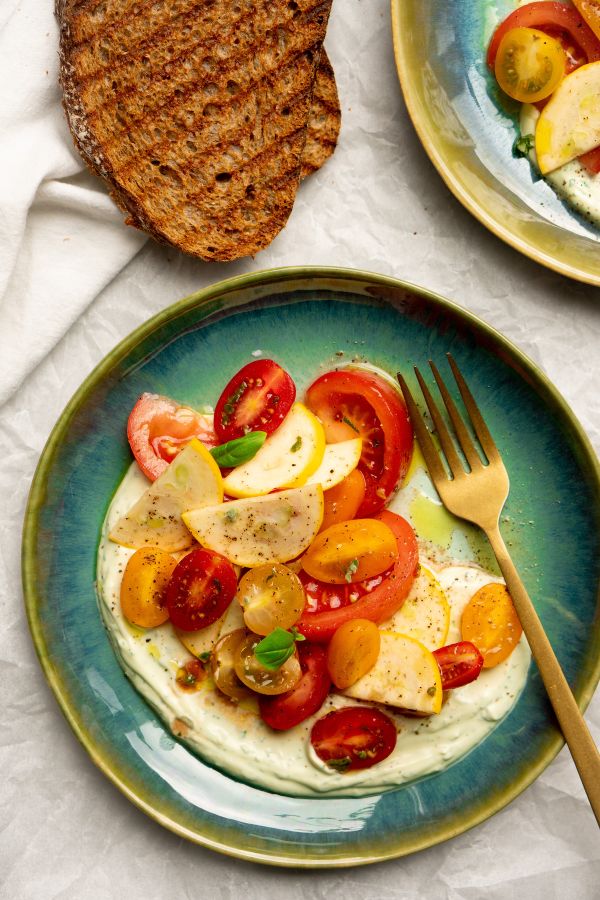 4. As part of sweet dishes
Ricotta is also a perfect part of cakes, pies and other sweet dishes. There is so much possible, you will immediately be happy. (especially for the baking enthusiasts among us). We have already made ricotta pie , ricotta pancakes , ricotta cake and ricotta fritters . Or how about this traditional Sicilian cassata . A picture.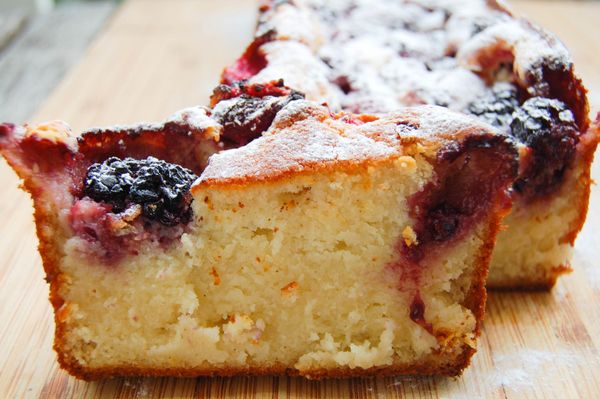 5. Ricotta as a sandwich spread
The fresh cheese is very spreadable and therefore also perfect as a sandwich filling. Add a pinch of salt or pepper to make the whole thing tastier. Do you want something more exciting? Use it as a base for a caprese , put grilled vegetables on top or spread it on a rice cake together with sambal and a little cress.
There are plenty of options. In fact, you can replace 1 on 1 with this fresh cheese for everything that contains the word cream cheese, and you will come home a lot lighter.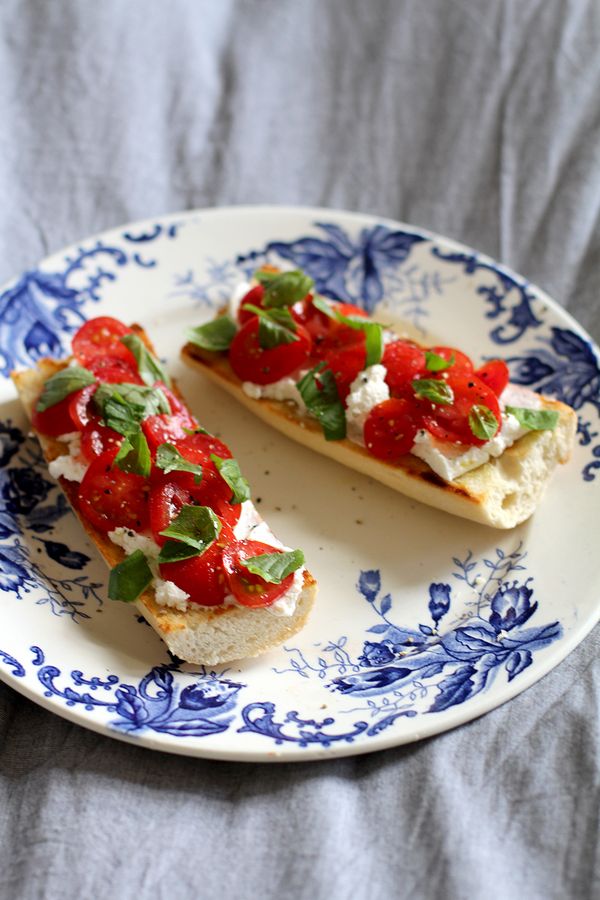 6. Ricotta on the pizza, flammkuchen or savory pie
As a final tip, we certainly couldn't leave out the pizza. You see more and more special pizza toppings appear, also with this fresh cheese. Use it as a part, not as a complete cheese replacement. That gives a fresh counternote to the other fatter and salty cheeses.
Ricotta is also perfectly in place on a flammkuchen or in a savory tart(s) instead of crème frache. Whip it up, mix it with spices to taste and the dish really takes it to a culinary level.