Afew years ago we discovered the smashburger – a burger that you crush while baking – and we were wildly enthusiastic. The taste of the burger gets so much better, not normal. Now there are also smash cookies and secretly you get excited about that, because cookies that you can store (and eat), what could be nicer than that?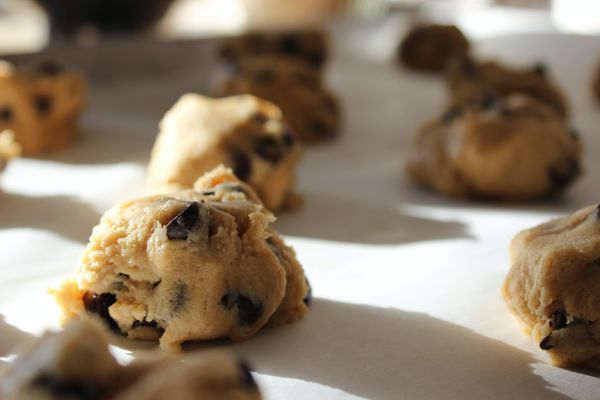 smash cookies
Smash cookies are cookies that are crushed right after they come out of the oven. The main reason is that any chocolate that is in it runs through the entire cookie, but also that the cookie ends up in the cookie jar in all cracks and holes, ultimately crispy.
The (chocolate chips) cookies are baked into balls and crushed at the last minute. When the cookie (and the chocolate chips too) is still warm, it can easily change shape. The moment the cookies cool down, they harden and then they are nice and crispy…
The not-perfect cookie is popular
The smash cookies fit in well with the idea that not everything has to look perfect (Ugly Delicious, as David Chang would say!): it's about the taste, not the perfect shape. You see more and more texts such as wrinkled or cracked, where a cookie comes out of the oven especially in this way. You also increasingly hear chewy, a tasty variant of cookies that are not completely cooked on the inside. You get the best of both worlds, the soft cookie dough on the one hand, and the crispy exterior on the other. Heavenly!