Thinking about what to eat every week can be quite a challenge. To ensure that you do not put the same dishes on the table every week, we are happy to inspire you with handy weekly menus. This week we take you through France, Spain and Italy, as well as Sweden and Poland.
Stayed in the Netherlands this summer because of corona? Eating is the perfect way to still make that cool  road trip  . Optional: eat on folding chairs in the garden for the real camping feeling.
Need more inspiration? View all weekly menus
Oh, and are you preparing one of these recipes next week? Take a picture of it, share it on your stories (or your Insta-grid) with  #culyhomemade  and  @culynl  and we'll share your picture via our  Instagram account !
Monday
We start the week in  la douce France . With pizza! But not a normal one – no, a pissaladière. In other words: French pizza with onion and anchovies. Sounds crazy, but the contrast between the sweet caramelized onion and the salty anchovies is phenomenal. Serve with a salad et voilà: le diner est prêt. Bon appetit!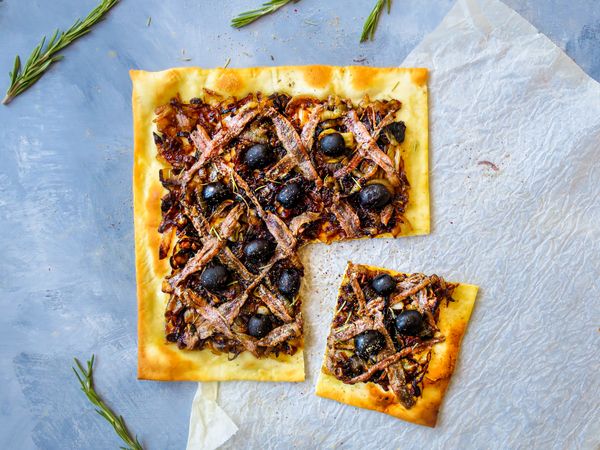 > To the recipe:  Culy Homemade: pissaladière (French pizza with onion and anchovies)
Tuesday
Of course we travel from France to Spain, where we eat these delicious patatas bravas with chorizo . Tapas at its best! We serve it with lemon aïoli, a fried egg and a fresh salad. Viva Espana!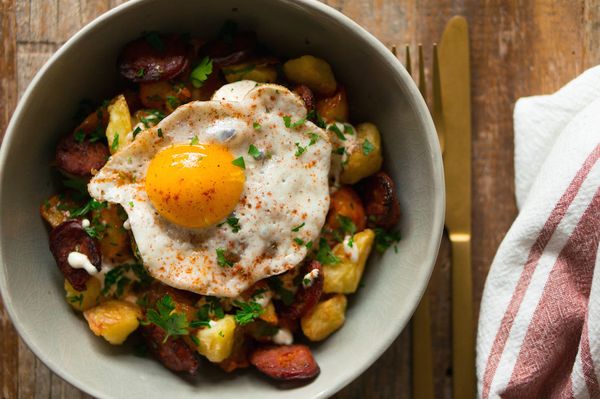 > To the recipe:  Culy Homemade: patatas bravas with chorizo ​​and a fried egg
Wednesday
The Italian poor man's cuisine turns out to be rich in flavours. We see this not only in panzanella , but also in this  pasta e fagioli. The main ingredients are just pasta and dried beans, but the garlic, sage, chili flakes and lemon make it a real festa .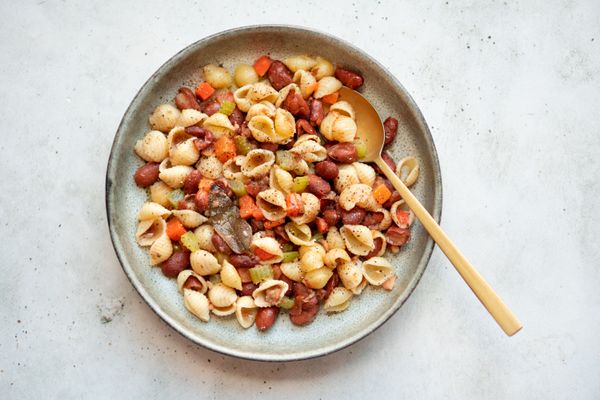 > To the recipe:  Culy Homemade: pasta e fagioli (Italian beans with pasta)
Thursday
Next stop: ! Greece, so. There we eat orzo : a type of pasta in the form of rice. If you can't find it, replace it with pearl couscous. We combine the orzo with chicken gyros, for which we make the gyro herbs ourselves. Who said you can't cook culinary on vacation?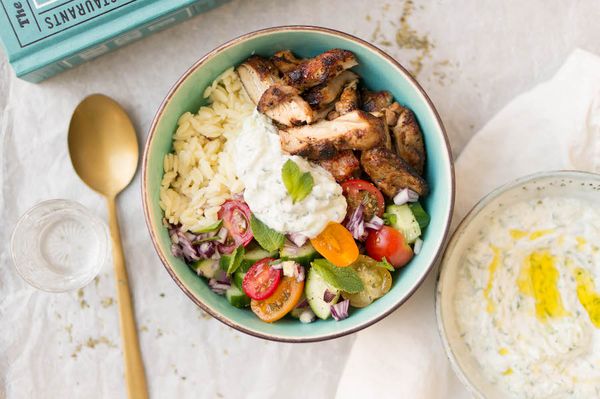 > To the recipe:  Culy Homemade: fresh Greek bowl with chicken gyros and tzatziki
Friday
In Greece we take the plane back – not to the Netherlands, but to Sweden! There you eat the real Swedish meatballs, also known as  köttbullar . Not at IKEA , but simply homemade, because fresh is always better. For example, you can serve it with potatoes from the oven and some roasted vegetables. Tasty måltid!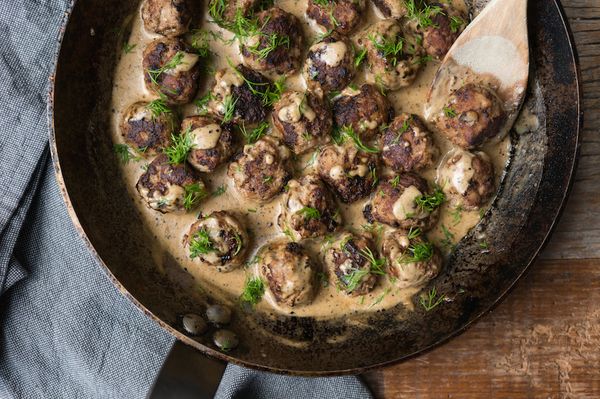 > To the recipe:  Culy Homemade: Swedish meatballs (like Ikea's!)
Saturday
When we think of European dishes, we quickly think of Western Europe, but the East also has a lot to offer. Think for example of pierogi : the irresistible Polish version of the dumpling (but also eaten in Russia, Ukraine, Czech Republic and Slovakia). They are filled with potato and cheese, and taste great with a salad and piece of meat.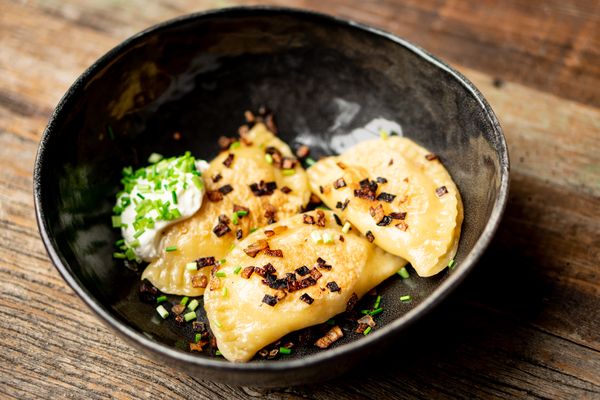 > To the recipe:  Culy Homemade: pierogi (Polish dumplings with potato and cheese)
Sunday
On Sundays we want comfort food , and we don't have to go far for that: we simply end the weekly menu at a 'frietkot' from our southern neighbors. Mitraillette is a deliciously decadent Belgian fried snack that we would love to bring to the Netherlands. Because: a kind of hair salon + sandwich = pure perfection.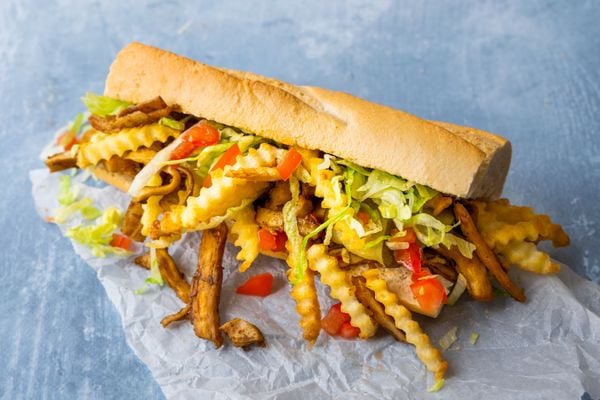 > To the recipe:  Culy Homemade: mitraillette (sandwich with shoarma, fries and vegetables)