Just returned from a sunny holiday in  la douce France?  Chances are your fridge will smell like Roquefort, Camembert and other delicious  fromages . Good for your taste buds, but not necessarily for the smell that lingers around the rest of your food.
Does the smell of blue cheese, kimchi or anything fragrant meet you when you open the fridge? Culy has the tip to neutralize odors in your fridge: vanilla!
Vanilla: more than a seasoning
Chances are you have a bottle of vanilla extract in the cupboard for your loads of oatmeal cookies , cheesecake and a good chocolate cake every now and then. But vanilla is of course also known for body lotion, scented candles and toilet freshener (not that you have those in the kitchen, but you get the point).
That's where that fridge comes crashing into the picture. We won't say that you'll stop smelling that kimchi smell at all with this tip, but vanilla is a nice, not too strong counterpart that at least neutralizes the other odors in your fridge – and, if there's not too much strong odors, even leaves you smelling nice. (Yes, you read that right: refrigerators can smell really good.)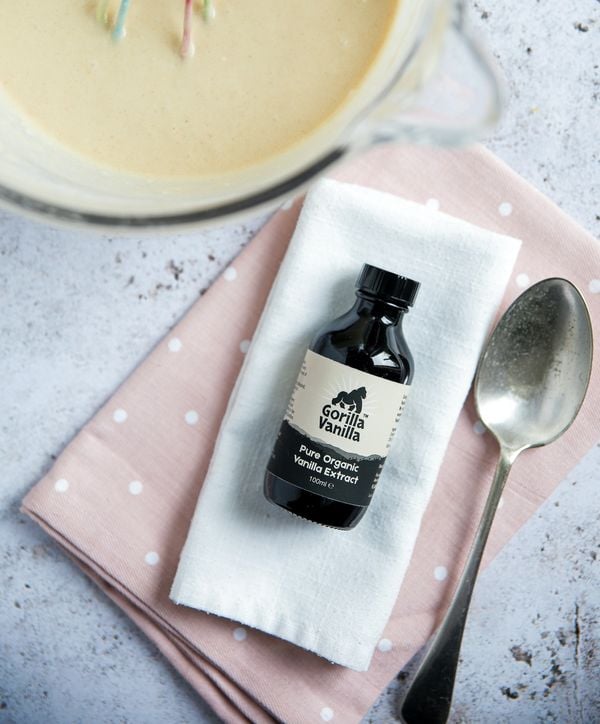 This is how you beat the odors in your fridge with vanilla
Have you long run to the kitchen to grab the vanilla extract from your kitchen cupboard? There are two options for ridding your refrigerator of its bad odors with vanilla.
For option 1 you need a cotton ball, a bowl and of course vanilla. What you do then will (not) surprise you: you drip some vanilla extract on one or two cotton balls, put it in the bowl and hide it in the back of your fridge. Et voilà:  a subtle vanilla scent to suppress that fragrant boiled cauliflower. Think of it as deodorant for your fridge!
Another option is to occasionally clean your fridge with DIY vanilla cleaner. To do this, mix a few teaspoons of vanilla with water, which you keep in a spray bottle. Refrigerator dirty or just-not-smelling-good? Then your delicious cleaning product is ready.
And this is what you can make with the rest of the extract:
 rhubarb cake with orange and vanilla

The perfect chewy chocolate chip cookies from Miljuschka

blondies with peanut butter & pecan nuts