Vegan ribs, vegan witch'n cheese, vegan pink cakes: who would have thought that vegan products would be so ubiquitous in our supermarkets? In any case, we think it's a cool revolution and we like to follow which are the best vegan products of the moment.
Do we also want to share it with you? Naturally. And read on quickly, because at the bottom of this page you will find a nice giveaway.
Fave vegetarian products of the moment
1. Vegan cheese from Max&Bien
Max & Bien were awarded the prize for 'Best new product of 2020' at the Amsterdam Food Pitch by the professional jury. They won with their two butters: a 'fermented butter' and their 'seaweed butter'. "We think it's important that people don't miss out when they choose a plant-based product," says Jobien.
They have recently extended that line to vegetable cheeses. Where other vegan cheeses were not always equally tasty in the past (to be honest…), that has changed with the cheese from Max&Bien. The cheeses come in the flavors cumin, truffle and mustard and even the biggest cheese lovers are fans.
Max&Bien's cheeses are vegan and can be bought in cheese and delicatessen shops or ordered online .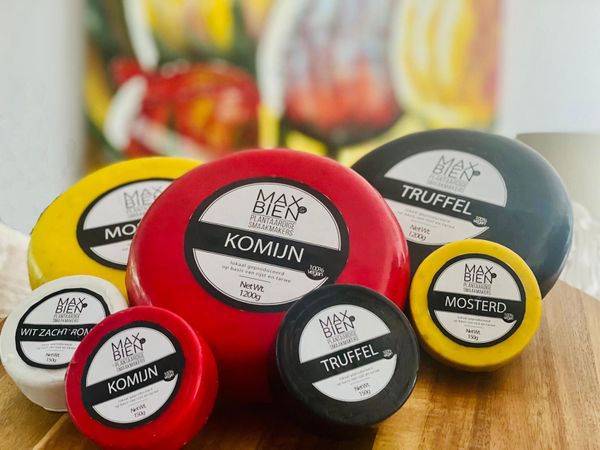 2. Fairtrade banana blossom
The banana blossom is an oval, purple flower that grows at the bottom of a banana truss and from which new, small bananas keep growing. If the truss becomes too heavy, about thirty to forty kilos, the flower is removed and the bananas ripen until they are harvested. 
The flowers themselves are therefore also edible and have a slightly salty taste reminiscent of fish. In terms of structure, banana blossom resembles canned artichoke hearts: it is the innermost heart of the flower that is the tastiest. Since Fairtrade sells them in cans, we have been a huge fan. Make vegan fish cakes , put them in a Thai curry or use them as a base for a salad. In short: #gowithdiebananablossom!
The banana blossom from Fairtrade Original is vegan and is now on the shelves of Albert Heijn .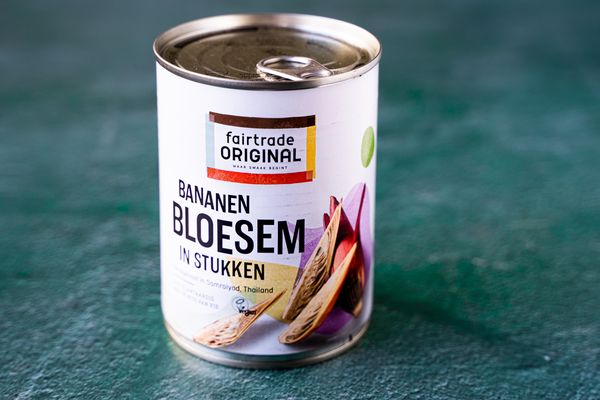 3. Rude Health milk
Fan of oat milk? You may have just missed the fact that a true Oatly crisis is underway. Het Parool recently even ran a headline: 'Panic in Amsterdam: the barista oat milk is all over the place '. Fortunately, Oatly is not the only producer of tasty plant-based milk for your coffee. We can recommend the one from Rude Health just as warmly, because they also have oat milk for baristas (and secretly their design is perhaps even nicer).
Rude Health's plant-based milks are vegan and can be purchased at Ekoplaza and Holland & Barrett, among others. 
Tip : Rude Health recently launched an e-magazine with recipes for on-the-go. Useful!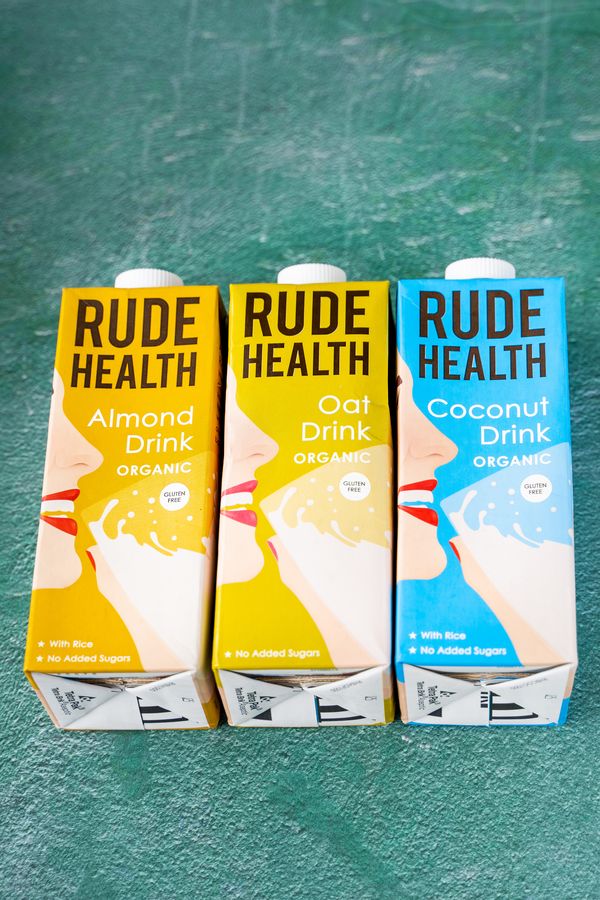 4. Jackfruit balls
Snackspert was quite enthusiastic about it and we also prefer these jackfruit balls over any other vegetarian meatball. Their greatest asset? They are juicier and do not have that typical soy taste.
Jackfruit balls from Rootzz of Nature are vegan and can be bought at Albert Heijn . 
5. The Dutch Weedburger Seanuggets
Do you remember The Dutch Weed Burger? This plant-based producer uses seaweed as the main ingredient for their meat substitutes. That already resulted in a great burger, but recently they launched 'vegan seafood' for the first time with their sea nuggets.
Sea Nuggets are a cross between chicken nuggets and fish sticks. In other words: a white fish-like structure that is covered with a crispy panko dough. Delicious as a snack with a little tartar sauce, with potatoes or in a buddha bowl.
The Dutch weedburger Seanuggets are 
vegan
 and can be purchased at 
Albert Heijn
 . 
Win a package from The Dutch weedburger!
Are you also a fan of vegan products?
We can give away 3 x The  Dutch  Weed  Burger Summer Box. In such a box you will find Burgers & buns, Balls, Doggs, Sea Nuggets, the accompanying algea mustard, a recipe booklet and a wooden cutting board. Believe us: you want that!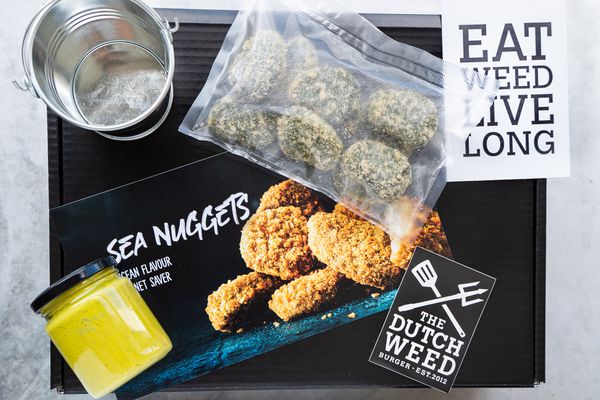 To win? Participate in the giveaway by sending an email to  info@culy.nl  with the subject line:  Dutch Weed Burger and tell us what your favorite vegetarian dish is (with mention of your name and address). The winners will be notified by us on Monday 19 July .