Did you know that in the Netherlands we waste about 34 kilos of food per person per year ? Sin of course! Because you can still make delicious things with that old bread (did someone say French toast?). Therefore: the most wasted food in a row, with the corresponding tips against food waste. Not only better, but tasty too.
And oh yes, are you passionate about this subject? Then you must have the book One Pan, Plate, Planet in your cupboard. Anna Jones writes about how food is the solution for a sustainable future for our planet – and of course she also shares fantastic recipes.
You can do this with old bread
First of all: your bread will age a lot less quickly if you store it in a well-sealed wooden bread bin or freeze it. That may sound logical, but very often it doesn't happen. Has your bread gotten old? Check this list:
Make French toast! Or you can make 

French toast from the oven with a crunchy cornflakes topping

 to  spice 

up 

 your breakfast  .

If you cut (or tear) the bread into small cubes and fry it in quite a bit of oil, you get fantastic croutons. Can be used on your soup or salad, but also on pasta.

Also a good tip for stale bread: 

panzanella

 . This Italian bread salad has been specially developed for bread that is no longer fresh. Don't worry: the dish itself is very tasty.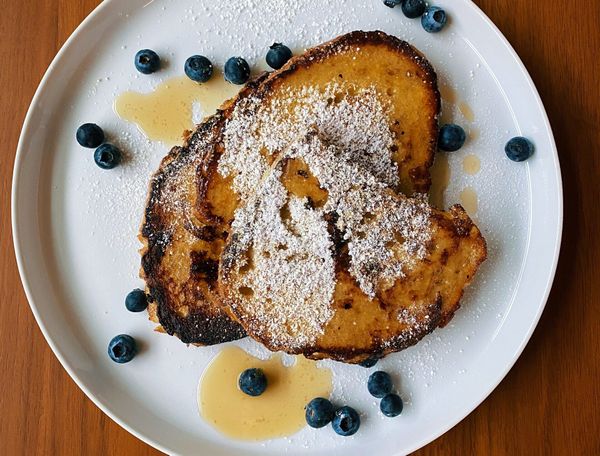 Throw away milk? Not anymore!
In addition to bread, milk is one of the most commonly thrown away ingredients. If you do that often, it may help to buy a half liter pack. Have you bought a liter pack and your milk starts to smell a bit sour? This is what you can do with it:
Believe it or not, milk freezes perfectly! Not necessarily if you want to drink it with your lunch afterwards, but ice cubes of milk are perfect to add to your iced coffee.

Tip from Anna Jones: you should make scones with more sour milk (or buttermilk), because then they rise better. You can also refreeze your stock of scones.

You can also make chocolate milk with sour milk. Cocoa and enough sugar in it 

et voilà

 : you can't taste it anymore. (And no, it's not dangerous either.)

We can't imagine it, but you don't feel like chocolate? Then use your milk to marinate your meat. The acid then ensures that the meat remains tender, which is of course ideal.
Leftover cooked rice? This is what you do with it
'Grains' is an umbrella term on the list of most wasted foods, but in the Netherlands it mainly includes cooked rice and pasta. We understand, because it is also quite difficult to estimate how much rice you should cook. Still, that doesn't mean you should throw the rest away.
With boiled rice, for example, you can make great 

fried rice

 the next day – whether that is for lunch or dinner. Add a few vegetables, fresh garlic and soy sauce, an egg and 

you're good to go.

You can also easily make your own rice pudding

 with leftover rice . That's a fitting dessert!

Boiled rice is a great addition to Asian soups. The moisture gives the rice a good texture again, and it gives your soup a bit of bite.
Need more inspiration? Check this article with tips against food waste from rice: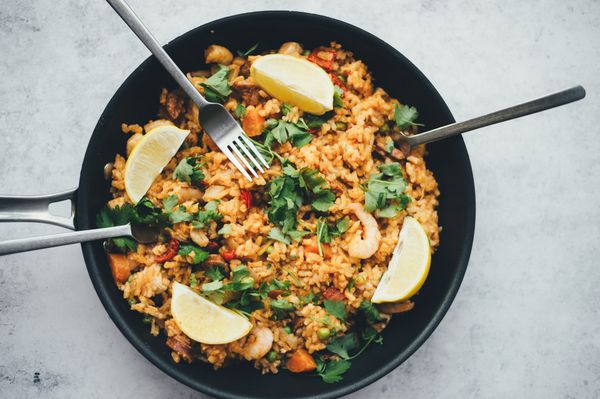 Using old potatoes
Potatoes will keep for a while if you store them in a dark place (preferably not in their plastic packaging), but after a while they will become wrinkly and they will get outliers. In principle you can just cut them off, but we can imagine that you don't like to cook them as much. Try this with it:
Roasted Potatoes! In fact, roasting is the solution for all vegetables that have had their best days (but are not yet moldy). For example, make 

these potatoes from the oven

 with garlic and Parmesan.

Rösti

 are also an ideal way to use up leftover potato. Boil the potato briefly, grate it and add the egg, salt and vegetables. Bake and… Delicious!

Have you cooked the potatoes yet? Then cut them into slices and fry them brown and crispy in a frying pan. Delicious as a side dish the next day.

If your potatoes are so green with spikes that they're really inedible, consider putting them in the ground! Who knows, you might harvest your own tubers next year.
Cooked pasta as a base for another dish
Like rice, pasta can be tricky to measure. Leftover cooked pasta? You can process that in several things:
Summer minestrone with chicken meatballs

 , 

anyone

 ? Pasta is the basis of minestrone soup, and you can also use leftover pasta for that. Add the pasta later than stated in the recipe; after all, it has already been cooked once.

Cold cooked pasta can easily be used in a pasta salad. Mix in some pesto, cherry halves, mozzarella balls and basil, and you have a good capresel lunch.

Prefer something warm? Make a small portion of pasta from the oven! This 

pasta dish with wild salmon

 is nice and quick.

Strange but true: you can also blend cooked pasta to give your homemade veggie burgers or balls more firmness and bite. For example, check this recipe for 

vegan pasta meatballs

 .
You use overripe fruit like this
As long as they are not moldy yet, extremely ripe fruits are very good to use. Think of overripe bananas: they do great in banana bread , banana ice cream or as pisang goreng (fried banana). And the same goes for other fruits:
You can use delicious soft fruit in a smoothie, for example, and overripe oranges make the best juice.

Do you have ripe fruit in large quantities? Then consider making 

jam

 out of it. That's perfect if you have your own blackberry bush (and all the blackberries are suddenly ripe at the same time) or if you've shopped just a little too enthusiastically at the market ( 

been there

 ,  

done that

 ).

Not in the mood for a smoothie? Pour it into ice molds and freeze it! Homemade 

fruit ice creams

 are not only the healthiest option, but also the tastiest. For example, tips against food waste are not bad at all.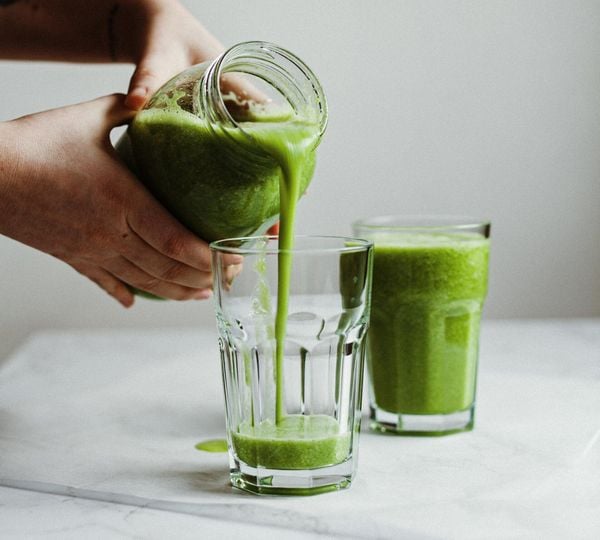 Boosting mushy vegetables
Vegetables such as carrots and peppers can be stored for a long time, but they will become softer at some point. Anna Jones has a good tip for that: give them an ice bath! If you put old vegetables in ice water for a while, they will absorb the water and become crunchy again.
Doesn't it work? Veggies may not taste as good raw, but baked or stir-fried are usually fine. If you make a well-filled omelette with leftover vegetables once a week, you have a perfect lunch.

Or how about old vegetables as a seasoning for your 

homemade vegetable stock

 ? You can use a lot of things for that. By the way, you don't even have to use fresh vegetables, but you can also just use the peels.

You can also use vegetables in smoothies. That wilted spinach will be the star of your Instagram-worthy green smoothie — no trash in sight.