At the editorial office we received news about a new innovation in the field of meat substitutes . Well, then of course you have our attention! Greenforce makes powder from pea protein, puts it in bags and you can use it to make meatballs or frikandels at home. Say what?!? Culy tested it out.
We started working with the three bags we received. They had the flavors: frikandel, minced meat and burgers. Nice, sustainable-looking packaging with on it: peas and love, good for you and good for the planet , accompanied by a delicious photo of a tender hamburger, with that they had already done half the work. We've got an appetite.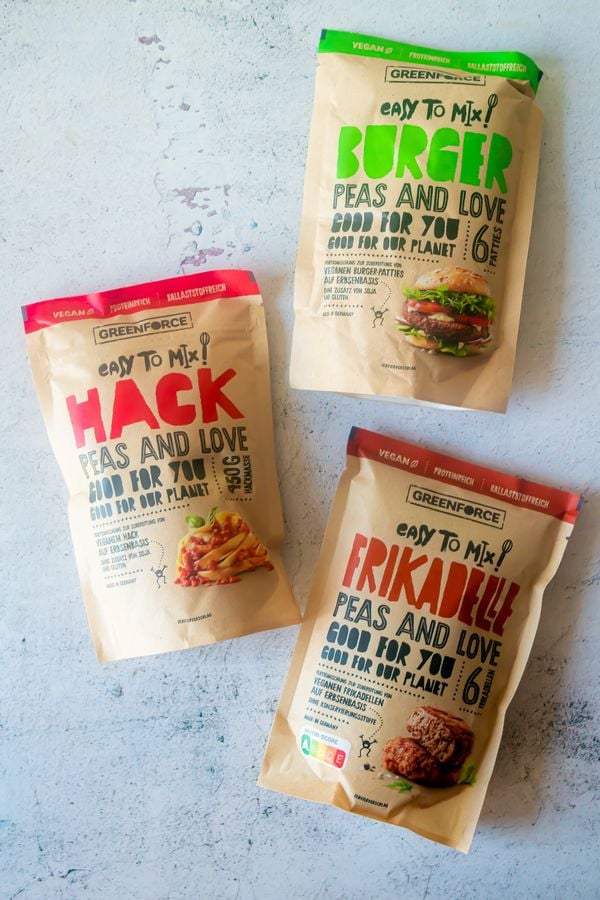 Getting started with the meat substitutes of powder
The concept is actually too simple for words: open the packaging of your choice, mix it with water, set aside and turn, roll or crush your own vegan meat substitute of your choice. In addition to the variants we had received, they also have bratwursts, schnitzels, fish cakes, meatballs and meatballs and köfte. The choice is huge.
Culy decided to put the minced meat and burgers to the test and made a simple pasta ragu and hamburgers and of course used the powder instead of minced meat. The findings were remarkable.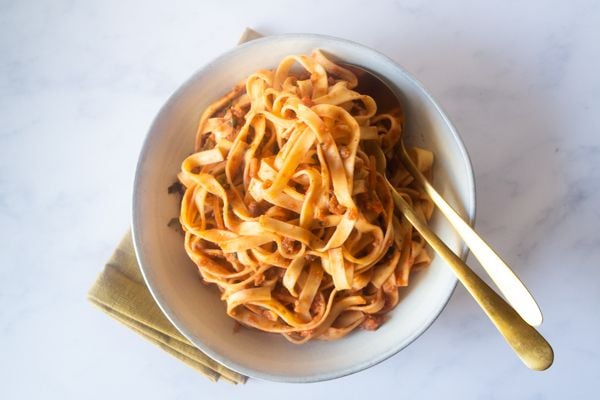 Conclusion
First of all, we have to admit that we thought: powder is not food. But the moment you have prepared Greenforce's meat substitutes, you will be completely blown off your seat. This is really well above expectations and can even be called very tasty. It is certainly innovative, but it takes some getting used to.
Taste and texture: where many meat substitutes do not pay much attention to taste, this has been taken into account in this case, without adding your own extra herbs, the fake meat is well seasoned and tasteful. In addition, it is almost indistinguishable from real meat, in the pasta you really do not notice it at all. You will always taste something with a burger, but that is why the addition of a knob of butter or oil is recommended. But otherwise a really phenomenal taste and texture, which you certainly do not expect from a bag of powder.
Sustainability : everything about the Greenforce products breathes sustainability. Environmentally friendly and resealable packaging, produced in a climate neutral manner, cannot be refrigerated and you only have to use what you need from the packaging.
That's good for you and good for the planet , they say. That cannot be disputed.
The various easy to mix mixes from Greenforce are available via the website for € 4.99 per 150 grams.