Strawberries, cherries, blackberries, nectarines, pineapple, peaches: summer has so much to offer that it would be a shame not to get the most out of it. But if visitors come in the afternoon, chances are you don't feel like driving to the supermarket in the morning with a long shopping list for a complicated four-layer fruit pie. Fortunately, we know an easier variant that you probably already have everything for. Can you sit comfortably in the sun
The pie consists of exactly two parts: a biscuit base and toasted fruit. Just use what's left on your fruit bowl: you really can't go wrong. Both the bottom and filling are so simple that food52 dubbed the fruit pie the 'shortcut pie' for convenience .
Step 1: the cookie base for the fruit pie
Of course you don't have to make a base of flour, sugar and butter for this easy fruit pie – you're a fool. Instead, you use a base of already made cookies, as you also do for example for Monchou pie .
To do this, grind the biscuits fine in a food processor (or with a rolling pin), stir in melted butter and divide the bottom over a cake tin lined with baking paper (press well!). Cooling is essential for the soil to firm up.
For this fruit pie it is important that the consistency of your biscuit base is good: there must be enough butter in it. The amounts will of course depend on the size of your mold, but in proportion you can use about 250 grams of milkshakes (or other dry biscuits) and 150 grams of butter, as in this strawberry pie recipe .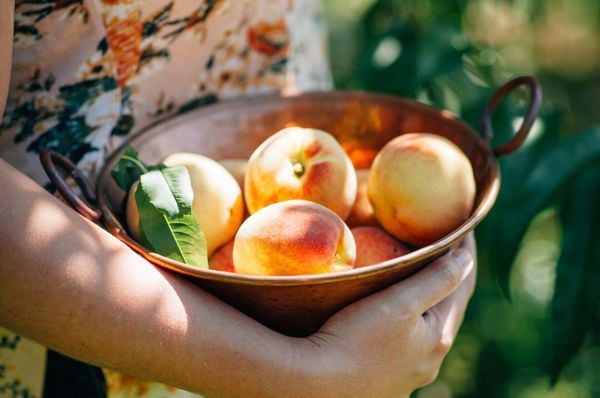 You can bake the bottom brown in the oven for about 10 minutes, but in principle you don't have to because the cookies are already cooked. However, if you use fruit with a lot of moisture, it is useful. The soil then becomes less soggy .
Step 2: roasted fruit
While the cookie crust cools, you can deal with the fruit. Summer fruit of your choice is taken, diced where necessary and with a little sugar added. You don't need much if you have good fruit, which is nice and sweet in itself. Pro-tip: adding a sour like lemon can be very nice for balance.
Place the fruit on a baking tray lined with baking paper and place in an oven preheated to 200°C. Roast it until the fruit is soft. It differs per type of fruit how long that takes: sometimes only 10 minutes, sometimes more than half an hour.
It is therefore useful to place different types of fruit (if you use them) on separate plates, so that one does not fall apart completely while the other is just cooked. The fruit should be nice and soft, but not too much. Keep a close eye on the fruit and taste it every now and then. Let the fruit cool well.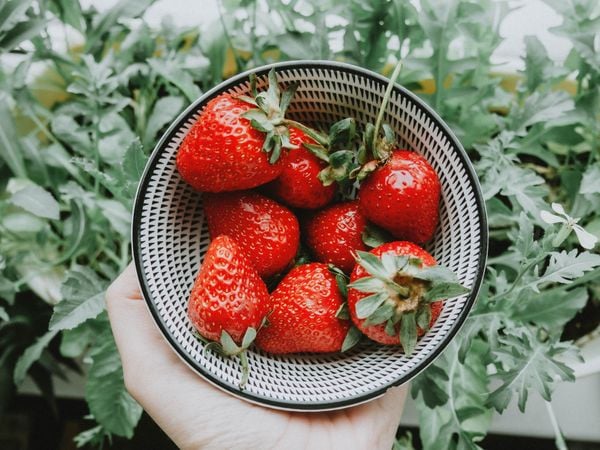 Tips for using fruits with a lot of moisture  (such as strawberries, raspberries, or currants):
Before putting in the oven, stir a small spoonful of cornstarch into the fruit. This ensures that the juice that comes out of your fruit does not remain completely liquid, but becomes slightly thicker.

Just to be sure, don't forget to drain your fruit before pouring it onto the cookie base.

To prevent the fruit from making your bottom 

soggy 

 , you can sprinkle a layer of breadcrumbs on the bottom. This absorbs a large part of the moisture and you don't taste it at all.
And finally: spoon the cooled fruit onto the biscuit base, sprinkle some powdered sugar over it and serve the fruit pie with whipped cream if desired. A true fruit party!
More easy recipes:
 simple pasta with green asparagus, prosciutto & tarragon

Easy peasy puff pastry apple turnovers with whipped cream

 simple mango fool with yogurt and cardamom