It is usually described as 'a super healthy ingredient for weight loss' – but that would almost make us forget that cottage cheese is also simply delicious. But how is it made, and what can you do with it? We reveal all the cheesy  (literally) secrets for you.
And just to get rid of all the confusion: yes, cottage cheese is the same as cottage cheese. And no, it's not the same as ricotta.
So what is a cottage cheese?
The taste of cottage cheese is somewhat similar to that of ricotta : the cheese is grainy and has a fresh taste.
That grain has to do with the way the cheese is made. For that we have to go back to the basics of making cheese . Cheese is made by adding lactic acid bacteria and rennet to pasteurized (= heated) milk. This causes the proteins to coagulate.
The solid substance that they form together is called a curd. That is the basis of cheese. The liquid that remains is called whey.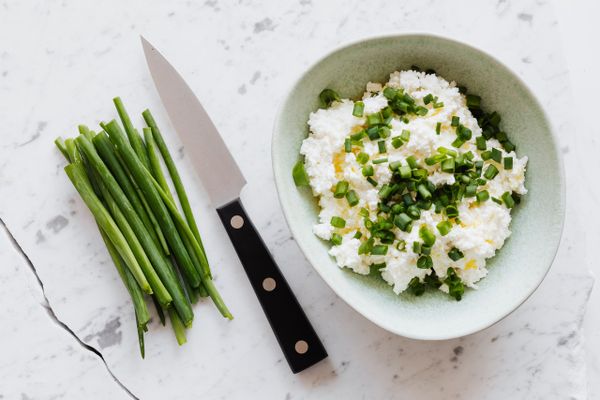 In the case of normal cheese, the curd is then pressed extra well, so that all the moisture comes out. Then the already dry curds are well pressed together in a vat. The difference with cottage cheese is that pressing does not take place there.
The curd is therefore sifted, but not pressed. As a result, not all whey disappears from the cheese.
With cottage cheese, the curd is cut into small cubes. Unlike most other cheeses, cottage cheese is not aged. It is flavored with some yogurt and salt.
How do you use it?
Hüttenkäse is most often eaten as a sandwich filling: it is especially delicious on a toasted sandwich. Because it is a relatively neutral taste, you can combine it with everything: you can put avocado, salmon or radishes on it, but also something sweet like strawberry or tomato.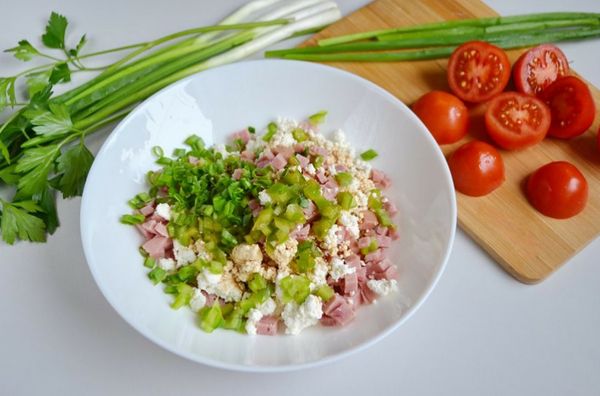 But to only eat Hüttenkäse with your lunch would be a shame. You can do a lot more with it. The cheese is super easy to add to all kinds of dishes – which is especially useful because it is very high in protein (and low in fat).
For example, cottage cheese works well in salads , with appetizers and even in pasta and other hot dishes. Also beaten (so just put it in the chopper or blender, it's super cool.
Try these cottage cheese recipes:
Risotto with pumpkin and sausages from Jamie Oliver

Cloud bread: light, airy bread Te with only three ingredients

Wraps with soft-boiled egg and cottage cheese