The ultimate BBQ brisket , lobster , the ultimate steak sandwich … If there's one thing we don't easily associate with Gordon Ramsay, it's vegan cuisine. The fact that he devoted an entire episode to plant-based dishes in a YouTube video came as a surprise. However, from someone who is known for his passion for large pieces of meat, we are very curious how he designs those plant-based dishes.
We didn't want to spare you and put Gordon Ramsay's all time favorites in an overview.
Gordon Ramsay's vegan favorites
1. Avocado toast with lemon and black sesame seeds
When the star chef makes a vegan breakfast for himself, there's a good chance it will be avocado toast. He prefers to top it with black sesame seeds, chili flakes, lemon zest and salt and pepper. We especially think the lemon zest is a genius addition – doesn't that make everything tastier?!
2. Crunchy granola
Homemade crunchy  granola  is also a favorite dish from Gordon Ramsay's repertoire. Are go-to ingredients? Fresh vanilla seeds, oat flakes, puffed rice, pumpkin seeds, almonds, dried cranberries and goji berries. The chef emphasizes: "Granola is very good for you, it is a  'breakfast for champions '".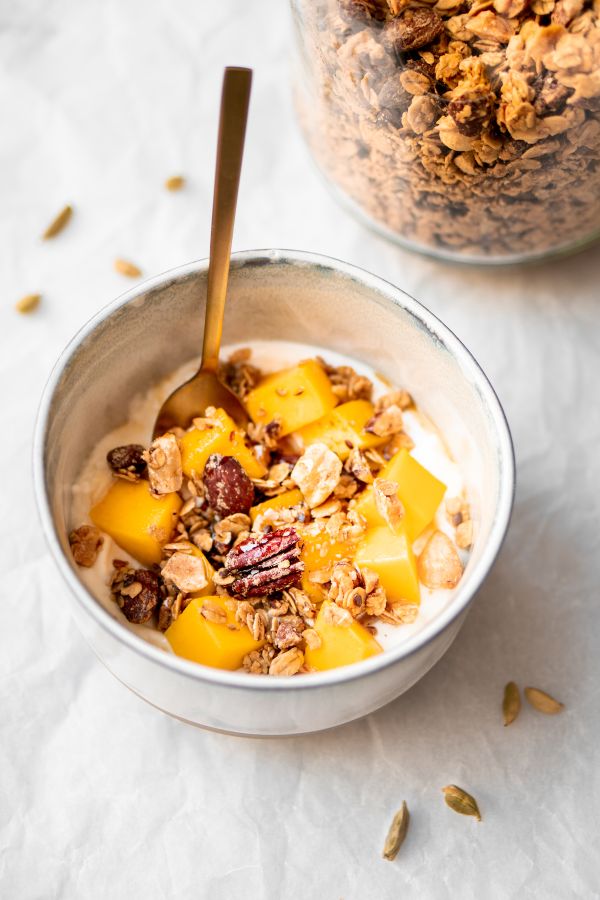 3. Spicy (!) fruit salad
Fruit salad doesn't make us wild right away, but the way Gordon Ramsay prepares it. He does this by making a dressing of chili pepper, tamarind , palm sugar, lime and toasted peanuts. According to the chef, this is a golden combination with fruit: "It transforms a classic fruit salad into something wonderfully tasty". We can already imagine it vividly…
4. Banana fritters
A go-to vegan snack according to Gordon? These include his banana fritters. You can find the recipe for Gordon Ramsay's  banana fritters on the Master Cook website  .
5. Pineapple carpaccio with pomegranate and vanilla
Slice the pineapple very thinly like a kind of carpaccio and then top it with pomegranate seeds, vanilla and a pinch of sea salt: you just have to come up with it. Gordon Ramsay certainly claims that it is a very tasty dessert, especially with a little finely chopped fresh mint. genius.
6. Focaccia with olive and tomato
We have known for some time that a homemade fresh, rustic focaccia is one of the greatest pleasures in life. Gordon Ramsay also shares this opinion and emphasizes that it is also a great vegan bake. Moreover, making focaccia yourself is really not as intimidating as it seems. For example, you can have this quick focaccia from Alison Roman on the table before tonight.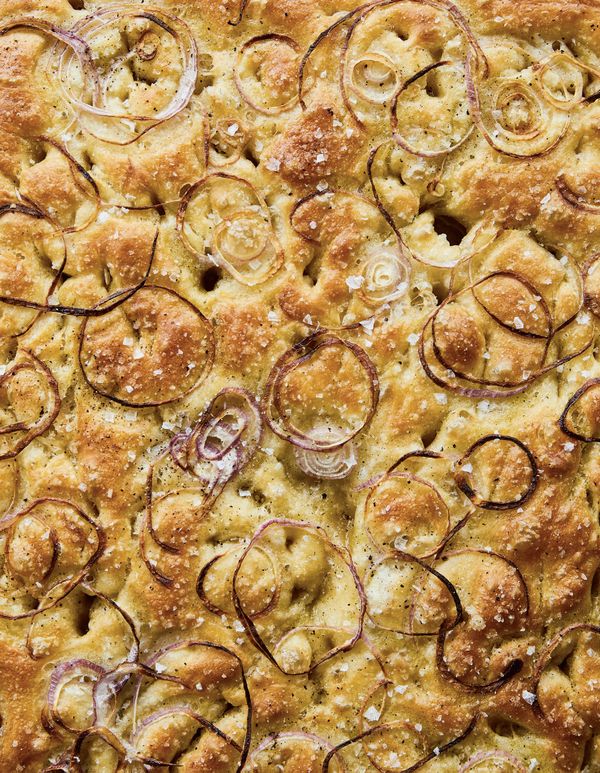 7. Eggplant steak
Treating vegetables as if they were meat or fish and putting them in the spotlight by turning them into 'steak', for example, is a good tactic when cooking vegan. Gordon Ramsey, for example, is very enthusiastic about aubergine steak, which is somewhat reminiscent of this miso aubergine recipe . We have also previously applied the technique to these cauliflower steaks with romesco and shared Ottolenghi's recipe for portobello steaks with lima bean puree .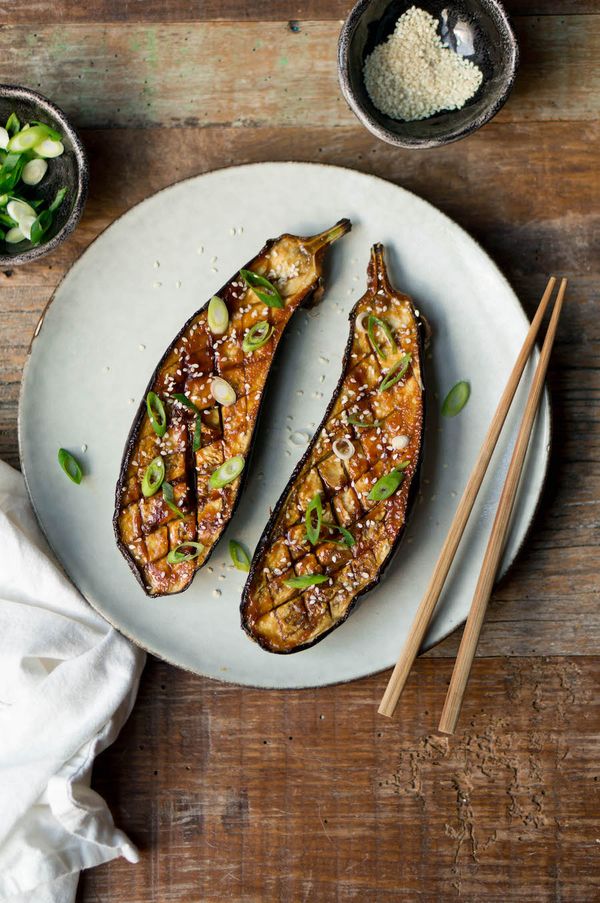 Watch the full episode below: