It is in a mysterious bag and then there are also wild stories about it. We are talking about abon sapi here: a well-known 'dish' from Indonesia that is also called monkey hair. Admittedly, that doesn't sound very good. But wait until you taste this special snack.
What is abon sapi?
In fact, abon sapi is dried, seasoned meat that is pulled apart into gossamer threads. A kind of pulled pork avant la lettre, were it not for the fact that 'sapi' means cow and we are therefore dealing with a variant of beef. Yet you come across it in different varieties, from chicken to pork to fish.
Characteristic of abon is that it is a dry substance. It is therefore not kept in the refrigerator. Indian people often eat it on white bread with a lick of butter or with Indian dishes such as nasi goreng.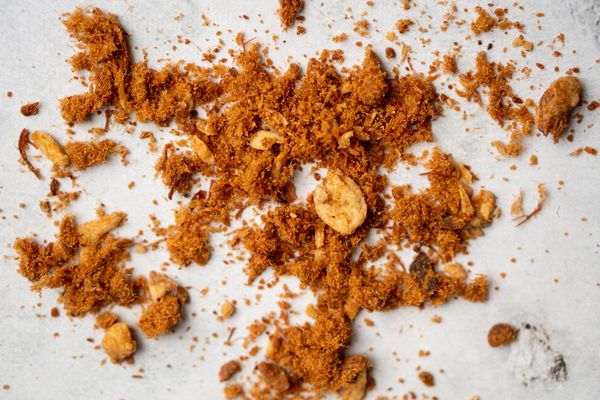 Cotton candy and monkey hair
Abon sapi is also popularly called monkey hair and of course that has everything to do with the appearance of this snack. It also resembles what they call 'pork floss' in English-speaking countries – in other words: pork cotton candy. They refer to rousong : a Chinese dish of dried, almost fluffy strands of pork that are flavored with soy sauce and sugar.
The Indonesian version, on the other hand, contains much more spices. First, the meat is cooked in broth with soy sauce and salt. When it falls apart, thin strings are drawn from it and dried in the oven or in the sun. Then spices such as onion, garlic, gula djawa (palm sugar), coriander, ginger and galangal are added and the meat is fried again and then pounded.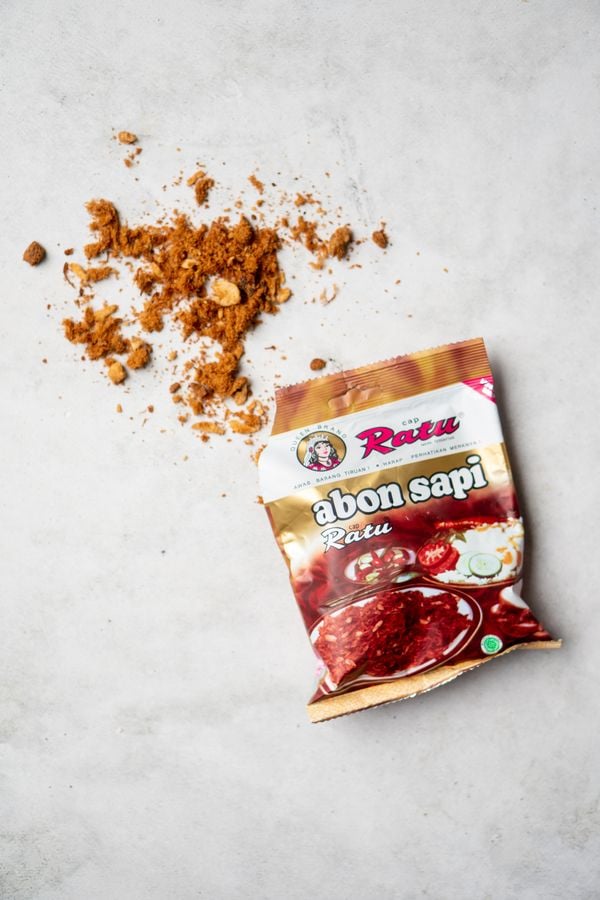 Where do you buy a subscription?
We found a bag of abon sapi at the toko, but the stuff is still quite difficult to obtain in the Netherlands. That has something to do with the fact that during the mad cow disease it was forbidden to import abon sapi from Indonesia to the Netherlands. Yet you sometimes come across it on, for example, a pasar malam.
Also an option: make it yourself. This way you will find a handy recipe at Roys Recepten .