Every day that question hangs over our heads: what are we eating today? Meal boxes can then be a solution. The only question is: are they tasty? Because, as seasoned foodies, are we happy with such a ready-made weekly menu? We can now answer that with a resounding yes, thanks to Lindenhoff's meal box.
The ups and downs of the meal box
Meal boxes are popular and we understand why. You don't have to think about it, the ingredients are delivered at home so you don't have to do any shopping. And in the evening you are in the kitchen simply following a recipe that should also be a bit easy and quick.
There was just no such meal box for real foodies. You know: people who really like to put a meal on the table quickly and easily, but who want to be able to combine this with a passionate love for good food. Really nice food.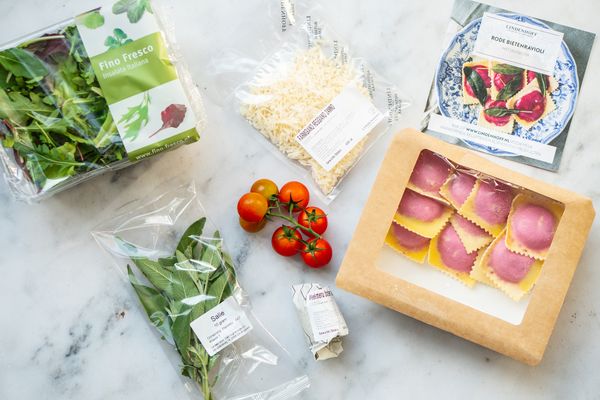 Lindenhoff meal box
Lindenhoff jumped right into that hole. This farm in Baambrugge has been known for years as the address for beautiful seasonal products and is a supplier for all kinds of (top) restaurants. They are now launching a meal box that you can compose yourself with chef-worthy ingredients.
This is how it works: every week you can choose from eight different dishes with which you can alternate meat, fish and vegetarian. The boxes are for 2 or 4 people and you can choose whether you want to prepare three or four dishes.
The level of difficulty, preparation time and list of ingredients are indicated for each dish, so that you can estimate for yourself whether it fits within your schedule. If a very busy week is coming up, you might opt ​​for simple pastas, a pizza (with ready-made pizza bases) or a stew. And on the weekend you might want to be challenged a little more in the kitchen, for example by baking fresh fries yourself, or putting a whole fish on the table.
If you prefer no choice stress at all, you can also go for the ready-made weekly menu, selected by Lindenhoff, at the touch of a button.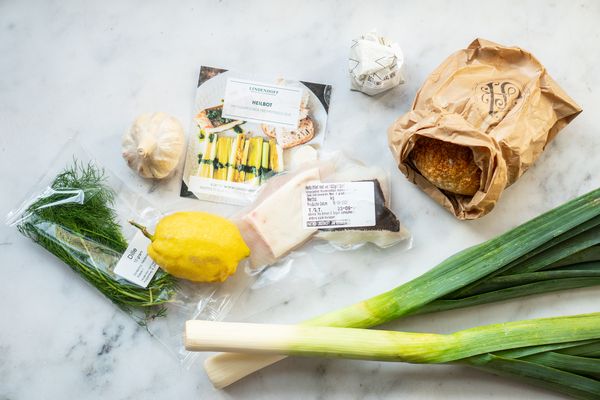 Culy discovers… the Lindenhoff meal box
We tried such a meal box from Lindenhoff for a week and were positively surprised. The box is delivered refrigerated throughout the Netherlands and everything is well packed. The recipes are written out on recipe cards, which also indicate which products from the pantry you need (this is also already stated on the site with the dishes you choose).
We are also surprised by the creativity of the dishes. They are simple to prepare, but culinary enough for the seasoned foodie. A dish like halibut with braised leeks and dill oil, for example, is very easy to make (and quick!) and yet there is a restaurant-worthy dish on the table. It's also nice that you come up with ideas in this way: for example, to make braised leeks or dill oil (a matter of using the hand blender).
The red beet ravioli with sage butter is also on the table in no time. And of course you can't find such beautiful, fresh pasta in the supermarket.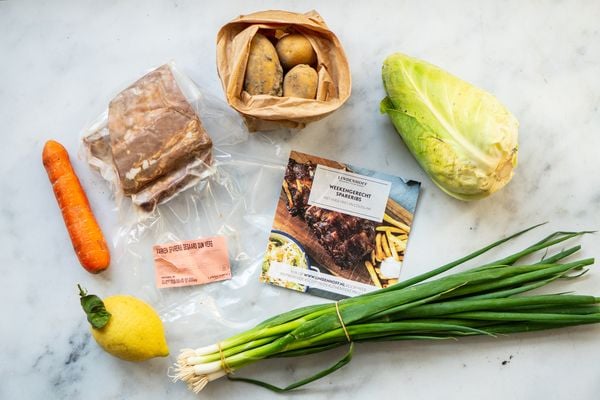 Whole fish and spare ribs
A dish like the whole dorade from the oven (with fennel, tomato and smashed potatoes) may seem a bit more intimidating to many people. Yet this recipe is also ridiculously simple and easy to digest. As a consumer, you may not easily buy a whole fish – certainly not for the week – but preparing a whole fish in this way is child's play.
The same applies to the spare ribs: not for nothing referred to as a 'weekend dish' and that is mainly because the preparation time is a bit longer (the spare ribs have to be in the oven for 40 minutes) and because you make fresh fries for this recipe. If you already get a pull at the idea of ​​frying, know that the recipe card also explains how to prepare the fresh fries in an Airfryer or in the oven. And believe us when we say that Lindenhoff's spareribs are fantastic (deliciously fatty, in the best sense of the word).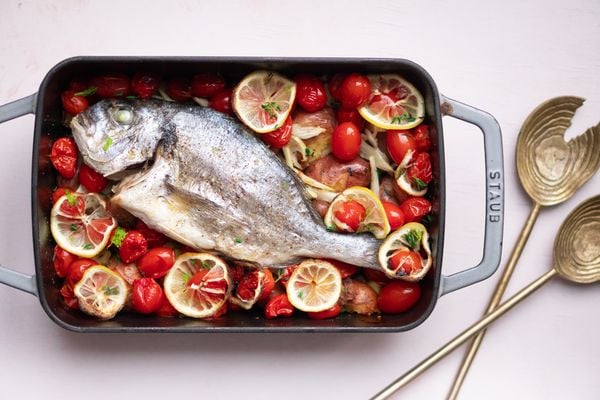 anyway
Summary: In our opinion, the Lindenhoff meal box is the ideal meal box for people who love beautiful products and who like to go to delicatessens. Lautrec garlic, Sorrento lemons, bread from bakery As in Amsterdam, fantastic sweet tomatoes: it is already a party to unpack the box.
Another big advantage of the meal box is that you are not tied to a subscription: you can simply order the box online when it suits you. No strings attached . Perfect if you feel a week coming on when you could use some help in the kitchen…
The Lindenhoff meal box is available from € 54.95 for three dishes for two people (shipping costs are € 4.95). You can put together and order the Lindenhoff meal box online .