Thinking about what to eat every week can be a challenge. To ensure that you do not put the same dishes on the table every week, we are happy to inspire you with handy weekly menus. This week we serve seven delicious dishes with only 5 ingredients – because we know that during the week you sometimes have less time or inclination to cook, but you still want good food on the table.
Even with a long list of ingredients, you don't have to worry in this case. Half often consists of pepper, salt, a little paprika, butter or soy sauce: things you already have in the cupboard and only need to add. We therefore take the liberty not to include kitchen cabinet items in the 5 ingredients.
Need more inspiration? View all weekly menus.
Oh, and are you preparing one of these recipes next week? Take a picture of it, share it on your stories (or your Insta-grid) with #culyhomemade  and  @culynl  and we'll share your picture via our  Instagram account !
Monday
This quick lo mein (a Chinese dish with egg noodles) is the perfect addition to your Monday. Quick and easy to make, then toss in in peace. What more could we want on Monday?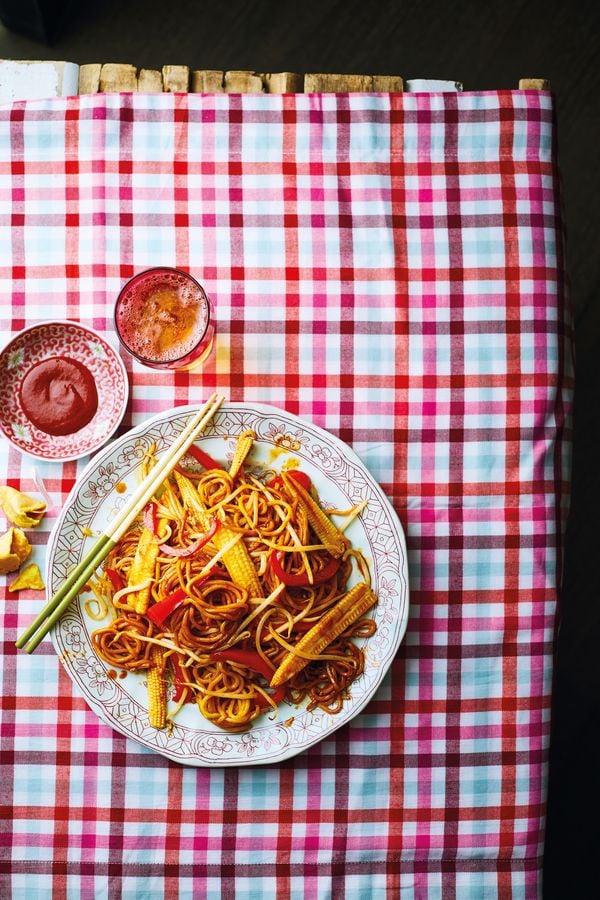 > To the recipe: quick lo mein with bell pepper, baby corn and sriracha sauce
Tuesday
Admittedly, we're cheating a bit with the 5 ingredients here, because we counted the 'oven vegetables' as one. But really, this is such a fine dish you're going to forgive us. Lots of vegetables, cauliflower couscous and ras el hanout : a fantastic spice mixture. Perfect for the second day of the week.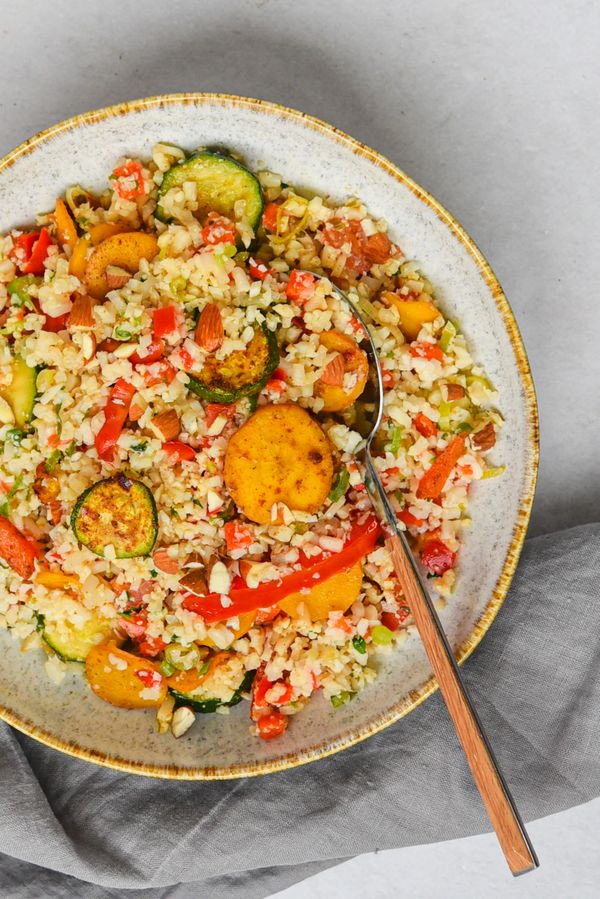 > To the recipe: easy Middle Eastern cauliflower couscous with oven vegetables
Wednesday
After a weekly menu that was completely all about miso , we also have to include one here to avoid withdrawal symptoms – you must be addicted to the stuff by now. For this dish you make a brilliant sauce of miso, with a tender steak and stir-fried wok vegetables. Yum!
> To the recipe: steak with miso and stir-fried vegetables (with only 5 ingredients!)
Thursday
For us, this soup equals rest, comfort and relaxation, which you can probably use after four days of work. But it is also suitable as a good base for a fun night out! It doesn't really matter how and why you are going to eat this soup: it is a real friend to everyone.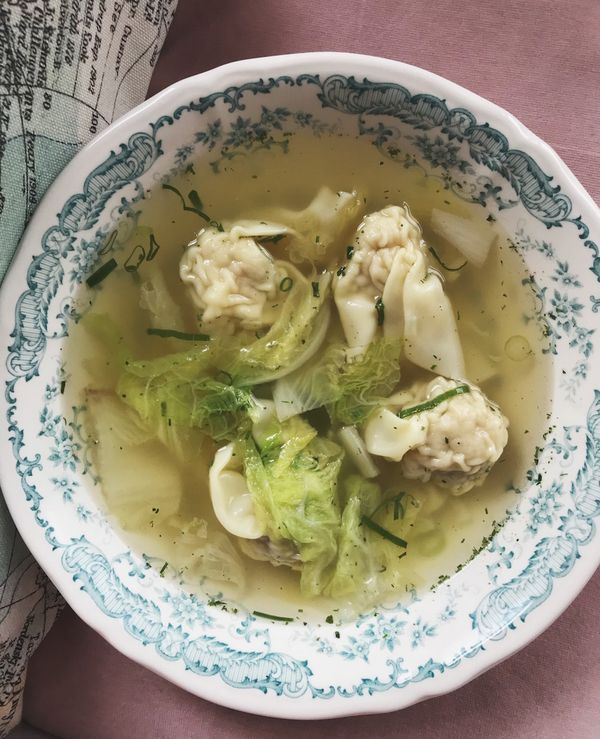 > To the recipe: 
Culy Homemade: quick Chinese wonton soup
Friday
Pasta, smoked sausage and pointed cabbage is a combination that you might not think of yourself, but together it makes a real portion of comfort food. Especially if you add a nice lick of crème frache and fresh chives.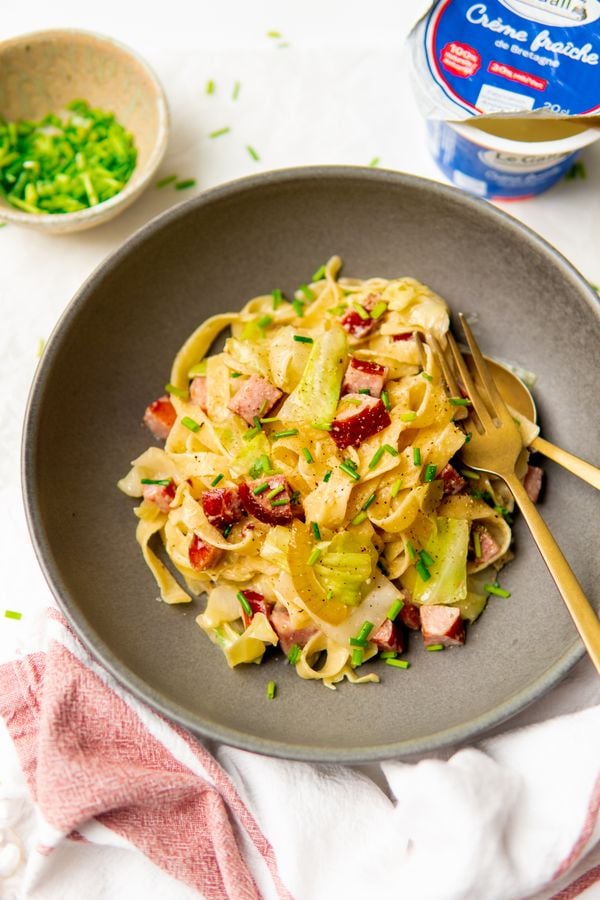 > To the recipe: Culy Homemade: pasta with smoked sausage, pointed cabbage and crème frache
Saturday
A little Italian love on a Saturday plate. Pure food with good ingredients, as it should be. And easy too!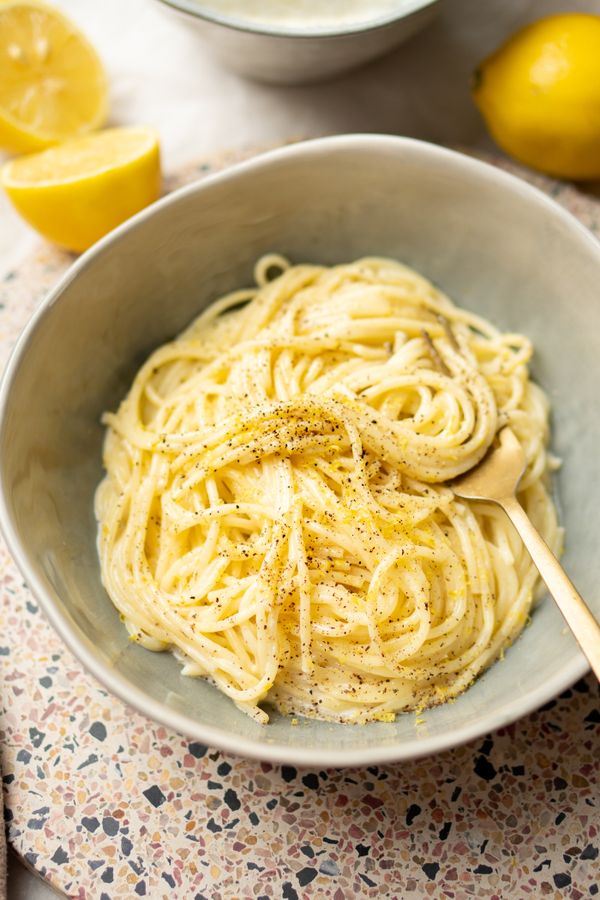 > To the recipe: Culy Homemade: spaghetti al limone (quick and easy)
Sunday
Sunday = pampering day – and even then you only need 5 ingredients. This special sandwich with shoarma and fries flew over from Belgium, but we have now completely closed it to our hearts.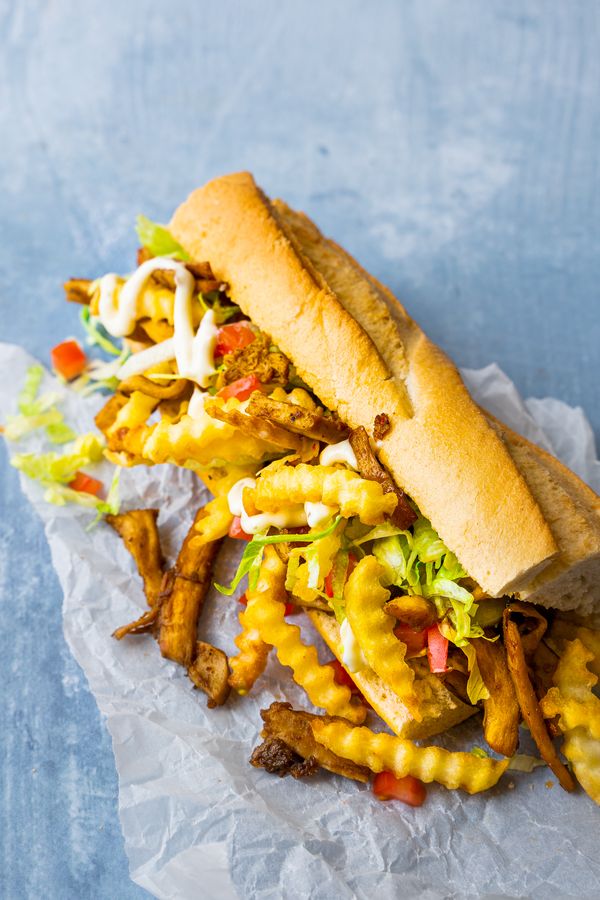 > To the recipe: Culy Homemade: mitraillette (sandwich with shoarma, fries and vegetables)