Some ingredients are suddenly everywhere. Why? That cannot always be traced back. Take crispy chili oil (also known as crispy chili oil or chile crisp ): a substance that has dominated Chinese cuisine for years, but now suddenly appears in Western recipes. Culy takes you along this trend.
You've probably seen that jar of crispy chili oil on the table before, especially at Chinese restaurants. Logical, because the stuff is delicious on congee , with dan dan noodles or as a dipping sauce with your dumplings .
Still, we've been seeing a trend lately: crispy chili oil is now also emerging outside of Chinese cuisine and being used just as lavishly as, say, Sriracha. It seems that the crispy chili oil trend started during the pandemic and now it's all over.
Crispy chili oil (crispy chili oil)
Job & Perry stirred it through the gnocchi in their recently published cookbook, for example, our Bon Appétit heroine Molly Baz drips it in her new cookbook ' Cook This Book ' (tip: the Dutch translation will be published soon!) over a salad with Burrata and grapefruit and Culy's Winnie even stirs it into her guacamole these days .
Yes: the possibilities with this Chinese chili oil are endless. But: where does this stuff actually come from?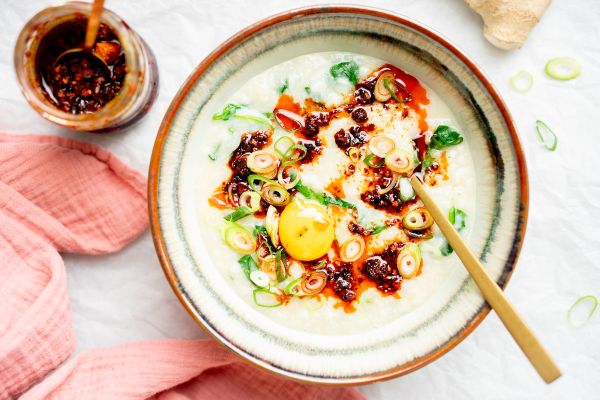 lao gan ma
The best-known chili oil is the spicy chili crisp of the brand Lao Gan Ma, recognizable by the label with that angry-looking grandmother on it. It is the most loved crispy chili oil in China. It first hit the market in 1997, and was created by Tao Huabi, who saw how popular her chili oil was at her own noodle restaurant in China's Guizhou province (southern China).
The producer makes different types of the oil, for example a spicy version, a version with (fermented) black beans and our favorite: the one with chicken and tofu. These sauces are all inspired by flavors from regional cuisine, which is related to Sichuanese and Xi'an cuisine. And yet in China you come across almost as many varieties of crispy chili oil as there are people. Most restaurants also make their own version.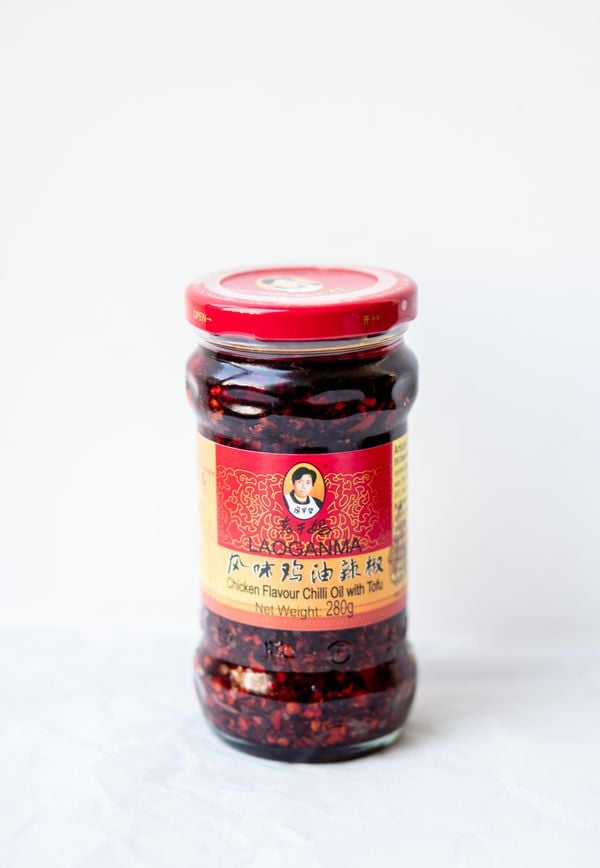 Crispy shallots
You can therefore distinguish between chili oil and crispy chili oil. The first variety is spicy, smoky and aromatic; the crispy version has – as the name implies – a crunchy texture. This is because it contains crunchy fried pieces, usually onions (shallots) or pieces of garlic. You can also encounter spices such as cinnamon, star anise and Szechuan pepper in chili oil . And which dried chili peppers are used also differs per oil.
Lao Gan Ma's crispy chili oil is available in most Asian stores. And believe us: once you have such a jar at home, you want to eat it with everything. Try it on a fried egg, on your avocado toast, through the windows or as a dip with dumplings. Or drizzle it over fried rice or vegetables. You don't know what you taste…