The season is actually already coming to an end, but with a bit of luck you can still score a cup of coffee: cherries! Sour cherries are delicious with meatballs and the sweet ones also work well in savory dishes . But of course the sweet red fruits also come in handy in a lot of baking! We have listed the best recipes for baking with cherries.
Tip: cherries are often the tastiest from the market or the greengrocer. If you buy them in the supermarket, make sure that they are already nicely ripe. The sweeter, the better!
6 sweet recipes to bake with cherries
1. Cherry Clafoutis
There are recipes for clafoutis with many different fruits, but did you know that this French dessert can only be called clafoutis if it contains cherries? With plums, apricots or other fruits it is officially called flaugnarde . And hey, who are we to insult the French? This recipe from Matt Preston makes the best cherry clafoutis.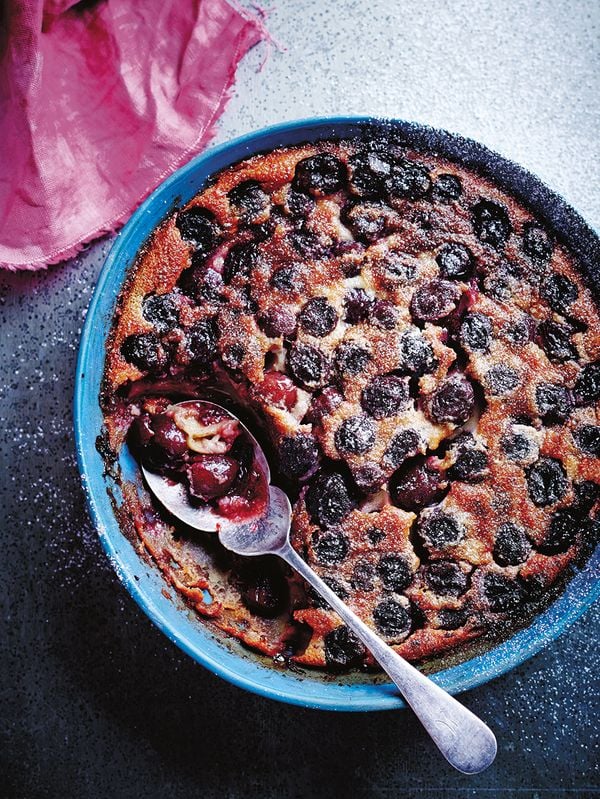 2. Cherry milkshake
Okay okay, it's not really baking, but this cherry milkshake definitely belongs in the list of sweet recipes. And nice that it is! We made it with almond milk and a handful of fresh almonds. Top with whipped cream, a cherry to garnish  , and voilà : it doesn't get any more summery than that.
3. Limburg cherry pie
Believe us, baking with cherries doesn't get much more Limburg than this. This recipe for cherry pie , from the Netherlands Cookbook by Laura de Grave, is from the Bisschopsmolen in the center of Maastricht. There is not only the oldest working watermill in the Netherlands, but they also make traditional Limburg flans. And as real Limburgers do, of course you just take two pieces.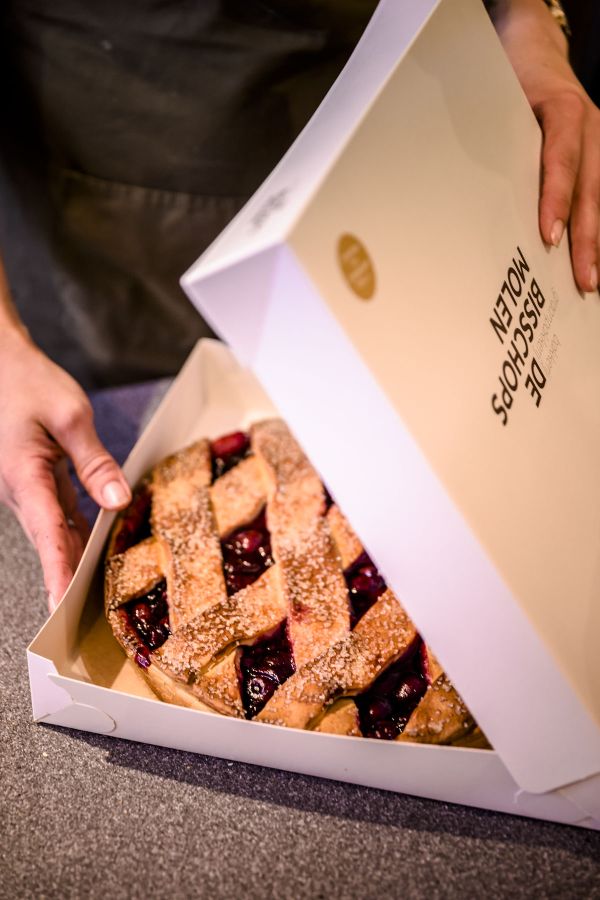 4. Limoncello tiramisu with cherries
Did you know that cherries also match very well with tiramisu? Logical actually, because cherries + chocolate (or in this case: cocoa powder) is a top combination anyway. Still, this isn't just any traditional tiramisu with added cherries – Jamie Oliver gave the Italian dessert its own twist by adding limoncello and white chocolate. And cherries, so.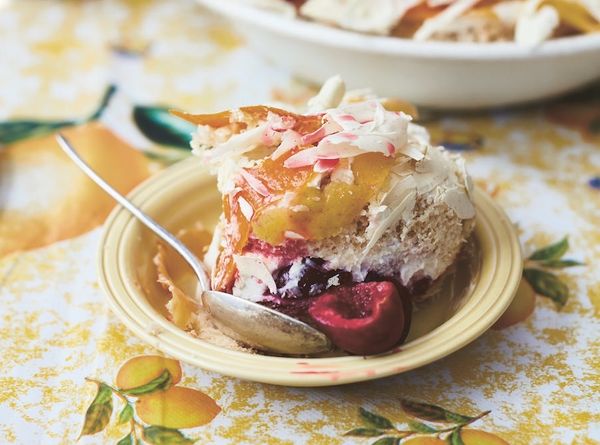 5. Cherry financiers
Fresh cherries, cherry jam and cherry liqueur: then you know for sure that you are exploiting the fruit in all its fantastic forms. These cherry financiers – small, airy almond cakes – are perfect with coffee. The recipe is from 24kitchenchef Rudolph van Veen, so you know it's right.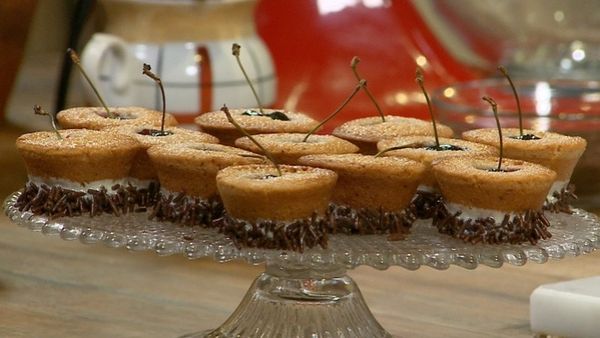 6. Cherry Turban
You don't just make this beautiful cake with fresh cherries, but you also use maraschino cherries: a type of candied cherry. Tastes very different, but makes a great addition to your turban! The recipe is by Georgina Hayden , Jamie Oliver's food stylist who now also has two cookbooks of her own. Now that's a career we're a bit jealous of.