Who didn't grow up with the famous Monchou pie (with bastogne biscuits) at parties and birthdays? As delicious as this one is, for several years now it has faced stiff competition from cheesecake varieties from all over the world. From baked to no bake, with miso to mountains of oreos , you can think of it so crazy, but we love it.
Culy takes you on a wonderful world trip along all kinds of cheesecake. Who would not want that?
Around the world in cheesecake in 6 steps
1. New York style cheesecake
In New York (and the rest of the world) they can't get enough of the New York style cheesecake. This is a baked variant with a brown crust and an airy, creamy filling of cream cheese, eggs, vanilla and lemon. The New York style cheesecake is a delicious cake: creamy, airy, powerful and yet fresh. You can serve it well as a cake with tea, but also as a dessert. Or just all day long, as we like to do at the editorial office.
2. Japanese Cheesecake
This Japanese variant is extremely fluffy. The big difference with the traditional – baked or not – cheesecake is that the Japanese version is super fluffy due to the addition of whipped egg whites. The cake is topped with a delicious syrup made from umeshu ,  or a kind of plum wine.
Rutger from Rutger Bakt has a super recipe for this super light cheesecake , highly recommended!
3. Basque (burned) cheesecake
The chef of La Viña, a pintxos bar in Basque San Sebastián, came up with it: the 'burnt' cheesecake. It is a cheesecake with a slightly bitter, dark brown exterior and a soft, sweet interior. And that's what makes it so irresistible. No wonder so many chefs call this the tastiest cheesecake they've ever tasted. What do you think?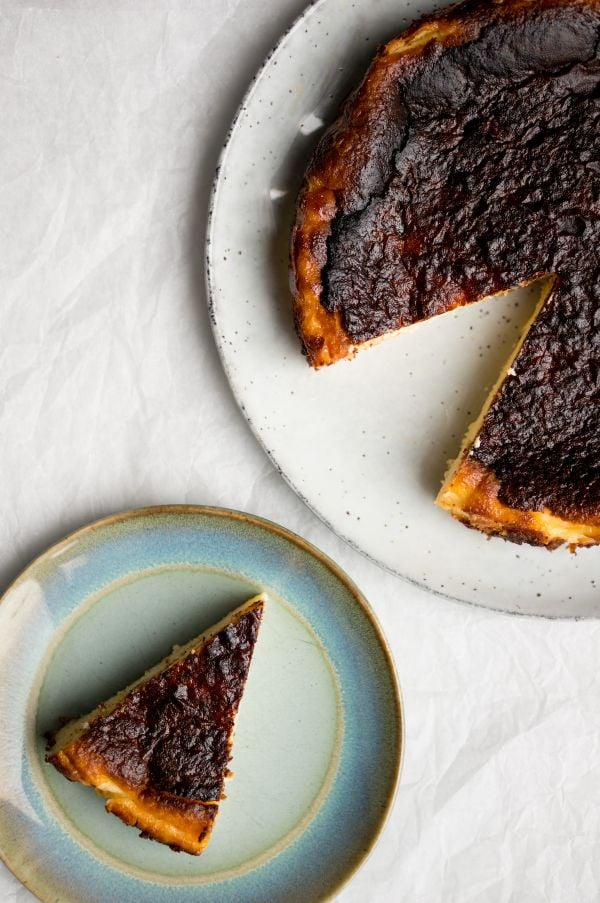 4. German Käsekuchen
The Käsekuchen is very similar to the 'regular' variant, but instead of the cream cheese, quark has been used in the cake. Cottage cheese is a frequently seen alternative to cream cheese. The quark gives a slightly fresher taste to the cake and it is also less heavy. In Germany you can often get this cake without a (cake) base. We found a perfect recipe on Domesticrebel for an authentic Käsekuchen .
5. Polish Sernik
In Poland, this Sernik can be found in almost every supermarket, bakery or coffee shop. There are already many variants, but this basic variant with a crispy crust filled with a typical Polish cheese called Twarog. Unfortunately, it is difficult to find it in the Netherlands and quark is used. There is also plenty of variety with fruit, chocolate and caramel.
An important difference with the 'regular' is that the bottom is often made of cake and not of biscuits. At the well-known Thespruceeats you can find a recipe for the traditional Sernik .
6. French Fiadone
The French Fiadone is a bit of an odd one out. This pie originates from Corsica and is made from lemon and ricotta or brocciu (that is, fresh French goat or sheep cottage cheese). This makes the cake light, slightly crumbly and fresh and a perfect dessert for hot summer days.
You can find a loving recipe for this Fiadone on Trouw.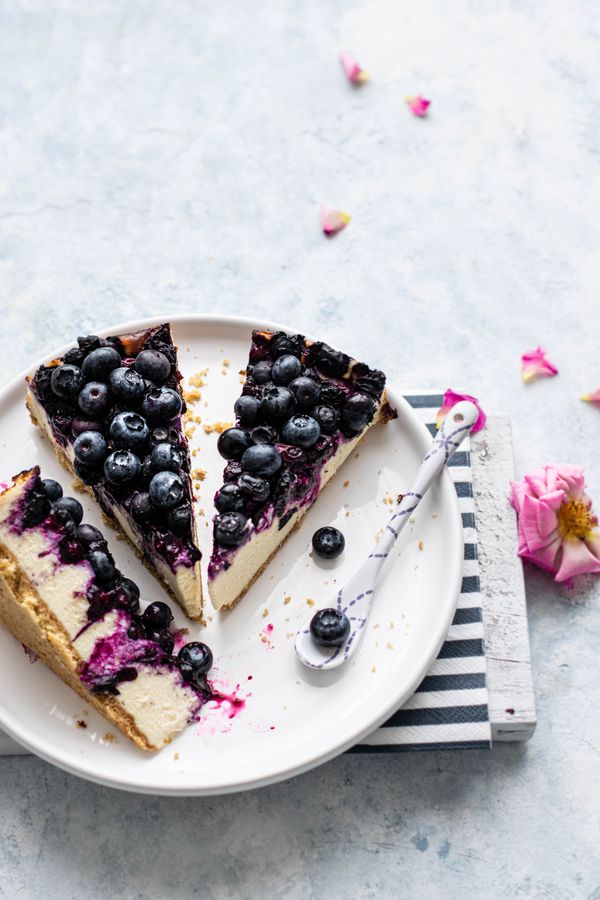 Can't get enough of cheesecake?
Culy Homemade: rhubarb cheesecake with raspberries and vanilla

The ultimate recipe for Red Velvet cheesecake

Mojito cheesecake with mint-lime cream and ginger cookies