Thinking about what to eat every week can be quite a challenge. To ensure that you do not put the same dishes on the table every week, we are happy to inspire you with handy weekly menus. This week is all about dishes that you can easily take with you on the go. That's handy!
Now that we are all slowly going back to school and work, meals that you can take with you are very handy. You can often eat them cold and hot, so the preparation is all the work. Because that fries at the station will get boring at some point..
Need more inspiration? View all weekly menus
Oh, and are you preparing one of these recipes next week? Take a picture of it, share it on your stories (or your Insta-grid) with #culyhomemade  and  @culynl  and we'll share your picture via our  Instagram account !
Monday
This poké bowl with farro, particularly tasty marinated salmon, lots of herbs and a Vietnamese dipping sauce ensures that you start your week with 5 stars. Healthy, easy, delicious, easy to put in a bowl and eat hot or cold. What else do you want?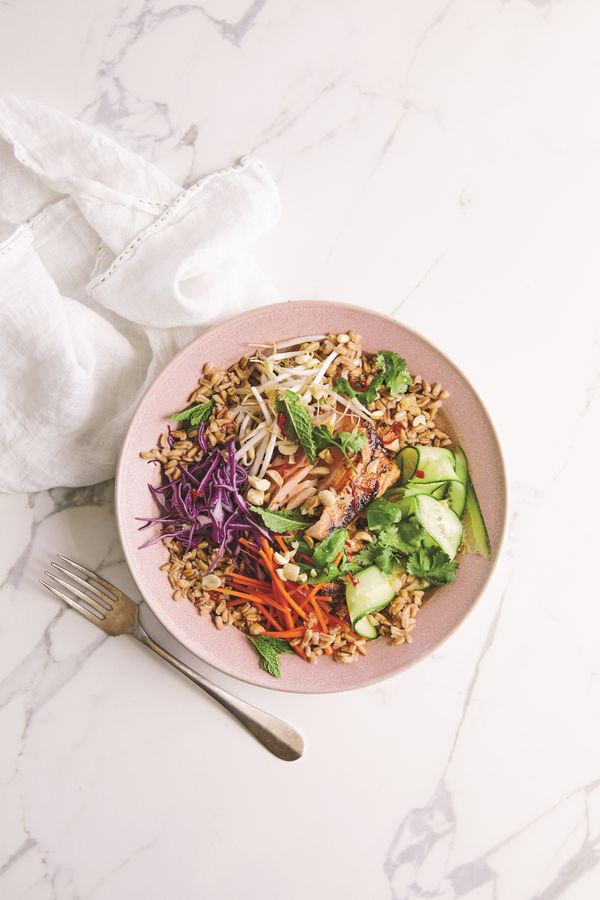 > To the recipe: salmon bowl with farro and Vietnamese dip
Tuesday
You know those simple flavor combinations? You've never thought of it before, but when you eat them for the first time, you know: this is it. In our case: an easy noodle salad with pieces of mango, sesame dressing and crispy eggplant with coriander. A little bit of ourselves, a little bit of Ottolenghi . Simple, quick to make and incredibly tasty! Tip: keep the crispy eggplant separately and add it when you eat.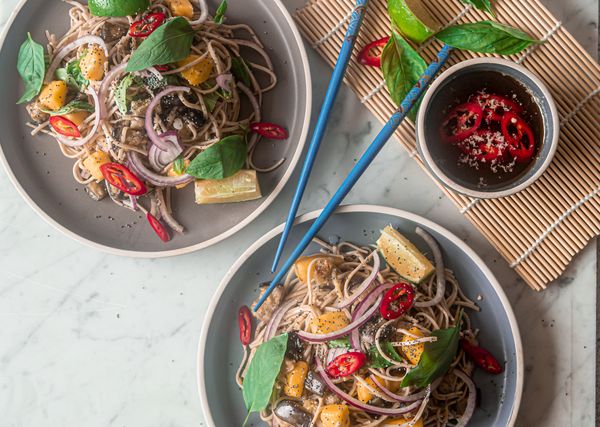 > To the recipe: Culy Homemade: easy noodle salad with mango and crispy aubergine
Wednesday
If you also love figs in combination with goat cheese, then you've come to the right place. Here we put them in a quick galette with goat cheese, honey, almond and thyme. Very easy to take with you as leftover the next day.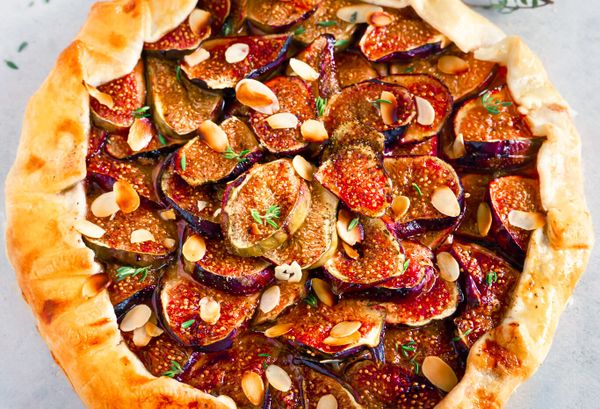 > To the recipe: Culy Homemade: galette with figs, goat cheese and thyme
Thursday
Practicing pronouncing this sushi sandwich (onigirazu) will probably take longer than eating it. Because he's nice. A perfect lunch on the go or at the office. Or wherever you want to eat it, whatever you want.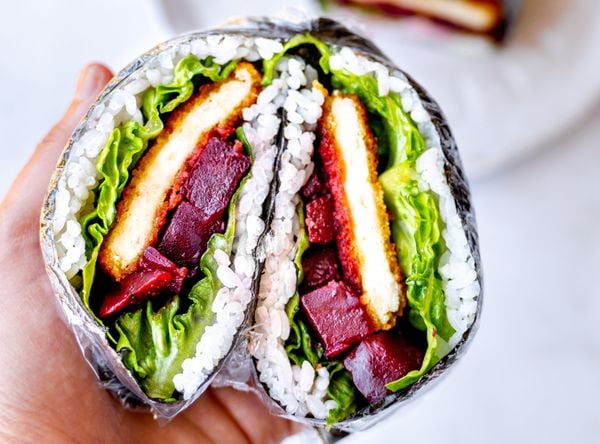 > To the recipe: Culy Homemade: onigirazu with spicy beetroot, crispy chicken and soy sauce mayo
Friday
Frittata is the perfect meal on the go. Make this BLT – bacon, spinach instead of lettuce and tomato – frittata the night before and cut it into dots. Delicious with a picnic, sudden drink or with a missed train.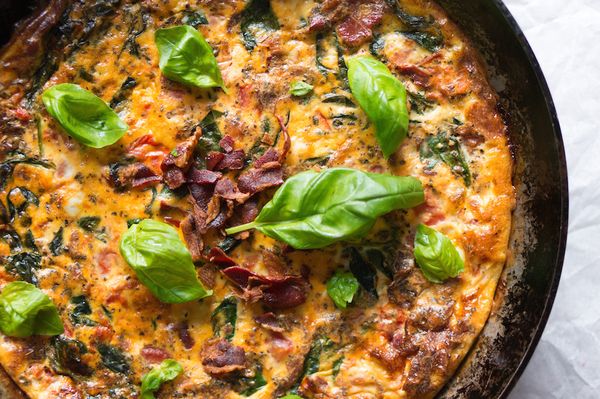 > To the recipe: Culy Homemade: BLT frittata from the oven 
Saturday
You should actually eat these Turkish pides fresh from the oven, but for emergencies we make an exception. Great for on the go for lunch somewhere in the woods or heath. Also nice to take to a party, and moreover: a lifesaver after a late Friday night.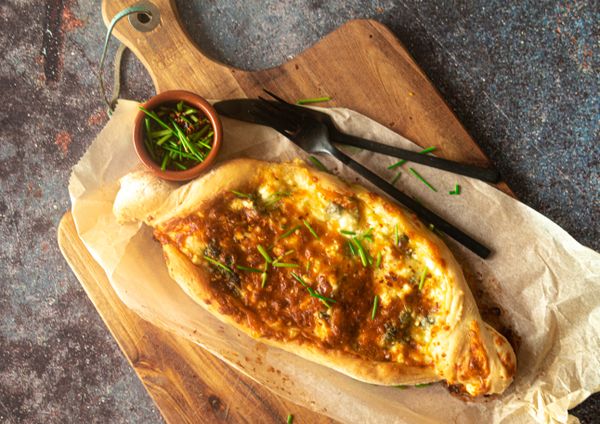 > To the recipe: Culy Homemade: Turkish pide (a light and crispy bread roll) with spinach and feta
Sunday
Do you also hate breakfast or do you simply not take the time for it? Then these oatmeal cookies with pecan and coconut are the solution. Bake a whole batch this Sunday and you can easily nibble in the morning for the rest of the week.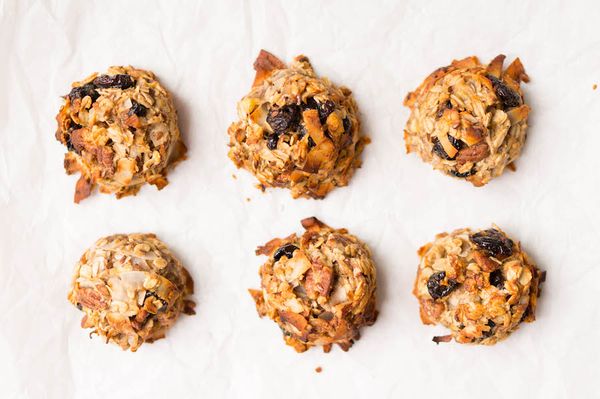 > To the recipe: Culy Homemade: oatmeal cookies with pecan and coconut (for breakfast)