Thinking about what to eat every week can be quite a challenge. To ensure that you do not put the same dishes on the table every week, we are happy to inspire you with handy weekly menus. This week we're putting the spotlight on vegetables (when it shines, anyway) that aren't on the table very often anymore – but are very tasty.
Bonus: many forgotten Dutch vegetables are now also in season!
Need more inspiration? View all weekly menus!
Oh, and are you preparing one of these recipes next week? Take a picture of it, share it on your stories (or your Insta-grid) with  #culyhomemade  and  @culynl  and we'll share your picture via our  Instagram account !
Monday
We kick off the week nicely with the first letter of the alphabet: the A for Jerusalem artichoke . It has a slightly sweet, nutty taste that gives every autumn dish that little bit extra.
Culy's Winnie even incorporated it into a delicious (and addictive!) pasta, in which it serves as a creamy sauce.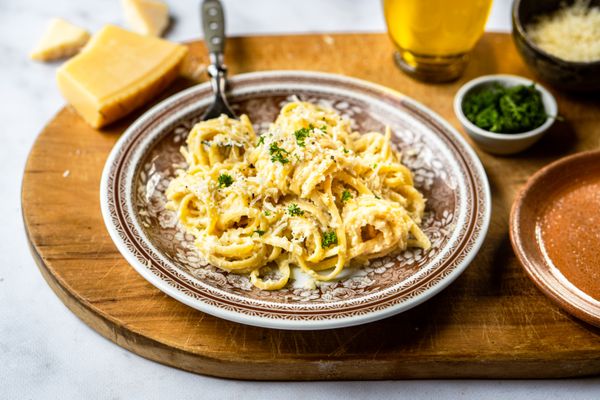 > To the recipe: Culy Homemade: easy pasta with Jerusalem artichoke and Parmesan cheese
Tuesday
Stamppot endive or kale? Nah, this week we're going for something completely different: stew with parsnip! You cook and mash the parsnips with the potato, which makes the mash slightly sweeter.
That's very tasty on its own, but especially with the curry balls in curry sauce. Trust us, this is going to be a new favorite.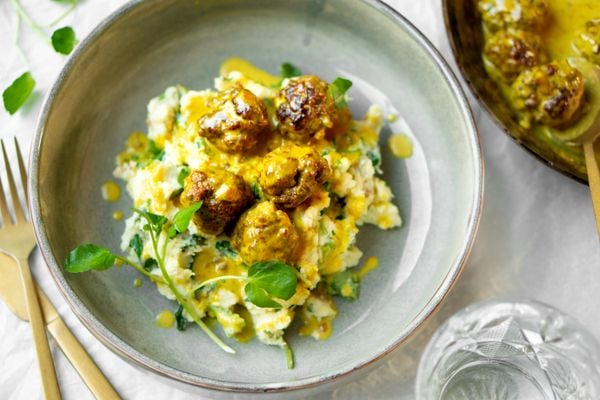 > To the recipe: Culy Homemade: stew with parsnip, watercress and curry balls

Wednesday
You now know what to expect in each weekly menu in the near future: soup, soup and more soup. In this case with celeriac in the leading role, which tastes extra autumnal due to the combination with fried mushrooms and bacon.
Want to go extra  fancy  ? At the former restaurant Mission in London they served celeriac soup with fried chanterelles . You can, on Wednesday.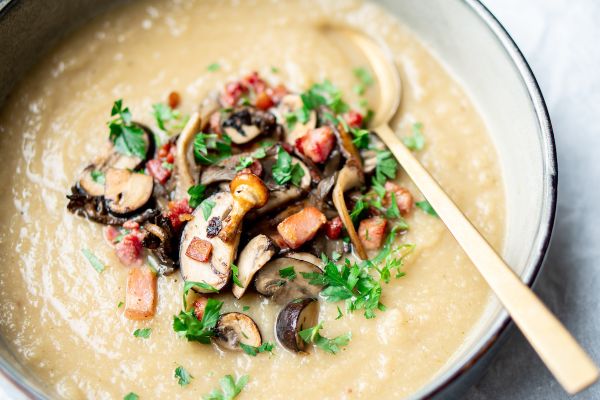 > To the recipe: Culy Homemade: celeriac soup with fried mushrooms

Thursday
Red beets have not really been forgotten, but we sometimes wonder if there are children who know that they do not grow in plastic packages in the supermarket. Yet they are a lot tastier when cooked themselves – and your cooking water will also turn a nice pink.
We processed the beets in a wintery panzanella : the Italian bread salad that we are such a fan of. Not only because it is delicious, but also because you can put all your leftover bread in it.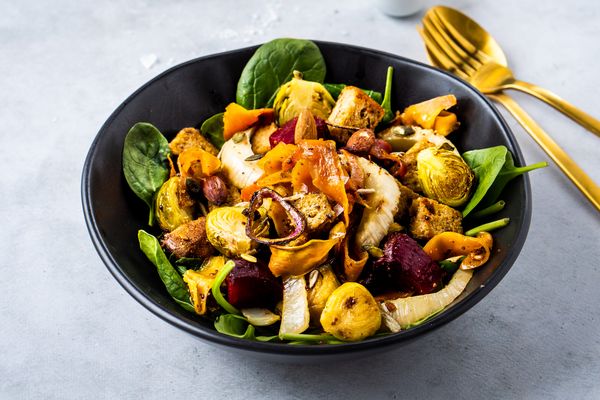 > To the recipe: Culy Homemade: winter panzanella with beetroot, sweet potato and fennel

Friday
The Jerusalem artichoke is back, but now with another fantastic forgotten vegetable: kohlrabi! Not to be confused with kohlrabi and turnip, by the way. You can easily make fries from kohlrabi, which we ate with vegetarian sausages.
Fair is fair: Friday fries day was rarely so original.
> To the recipe: Culy Homemade: Jerusalem artichoke puree with sausages and kohlrabi fries

Saturday
While kohlrabi is quite sweet, in the direction of parsnips, kohlrabi cooked looks more like cauliflower. We once made roasted kohlrabi for a vegan Christmas dinner, and it was so delicious that we now also eat it on random weekends in October.
You have to wait a while for the kohlrabis to cook in the oven, but it's worth the wait. Especially with the  touch  of sesame oil and za'atar !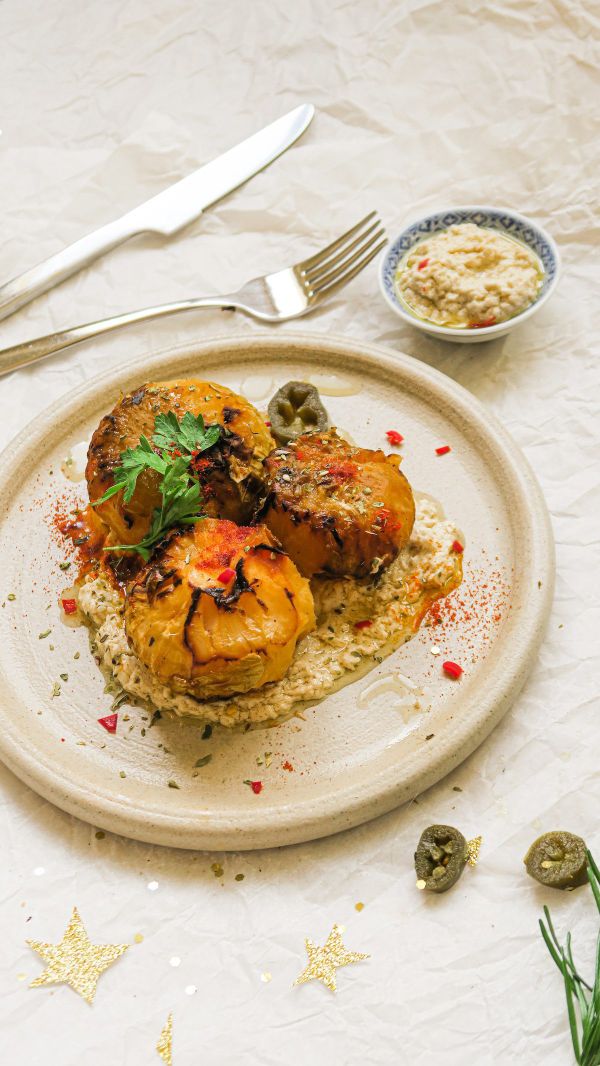 > To the recipe: Vegan main course: roasted kohlrabi with sesame dressing
Sunday
Perhaps not a forgotten vegetable, but an undervalued Dutch vegetable: Brussels sprouts. They may be pretty bland when cooked, but have you ever tried roasting or baking them? To do!
This recipe for gnocchi with fried Brussels sprouts comes from the cookbook De Nieuwe Winterkeuken by Colette Dike . Pro tip: if you throw it in your (online) shopping cart now, you will never run out of inspiration this winter.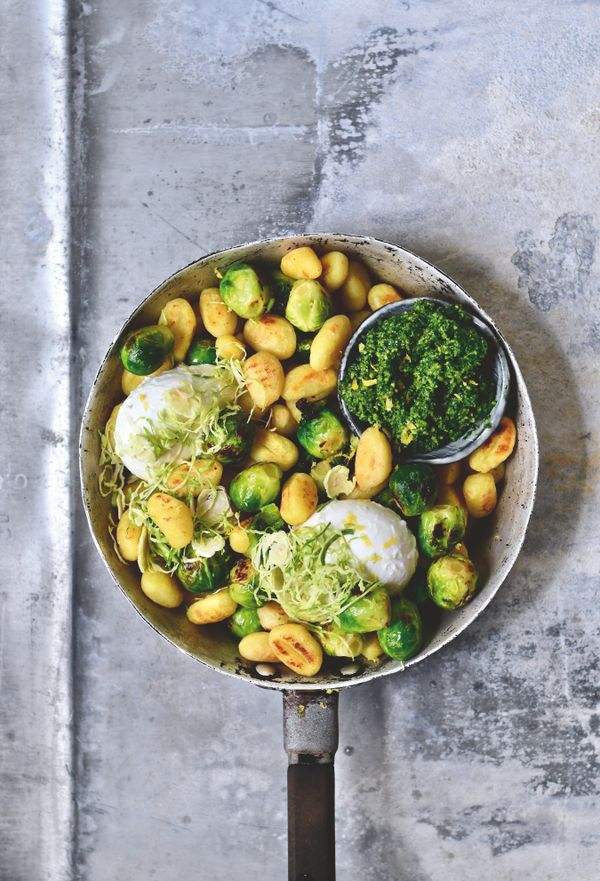 > To the recipe: Baked Brussels sprouts & gnocchi with kale pesto