Thinking about what to eat every week can be quite a challenge. To ensure that you do not put the same dishes on the table every week, we are happy to inspire you with handy weekly menus. This week is all about dishes in which you process as much leftovers as possible, because that's not what we do at Culy.
In any case, use the search bar – top right – if you have an ingredient left in your kitchen cupboard. Because guaranteed that you will come across a great recipe.
Need more inspiration? View all weekly menus
Oh, and are you preparing one of these recipes next week? Take a picture of it, share it on your stories (or your Insta-grid) with #culyhomemade  and  @culynl  and we'll share your picture via our  Instagram account !
Monday
Do you often have half a broccoli, fennel and spring onion left over? Or are there other vegetables in the crisper drawer? You can perfectly make a quick one-pan pasta with it, perfect for Mondays!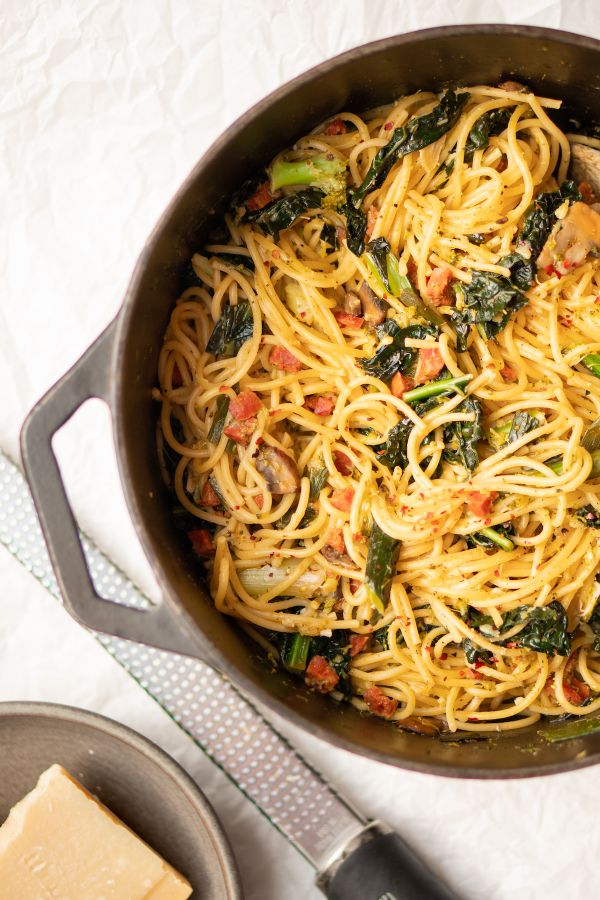 > To the recipe: Culy Homemade: one-pan pasta with leftovers from your vegetable drawer
Tuesday
If you put a whole cauliflower in the oven, you won't have any leftovers either. And believe us: this cauliflower with anchovies and olives is so easy and delicious, even the last crumb is eaten off the plate.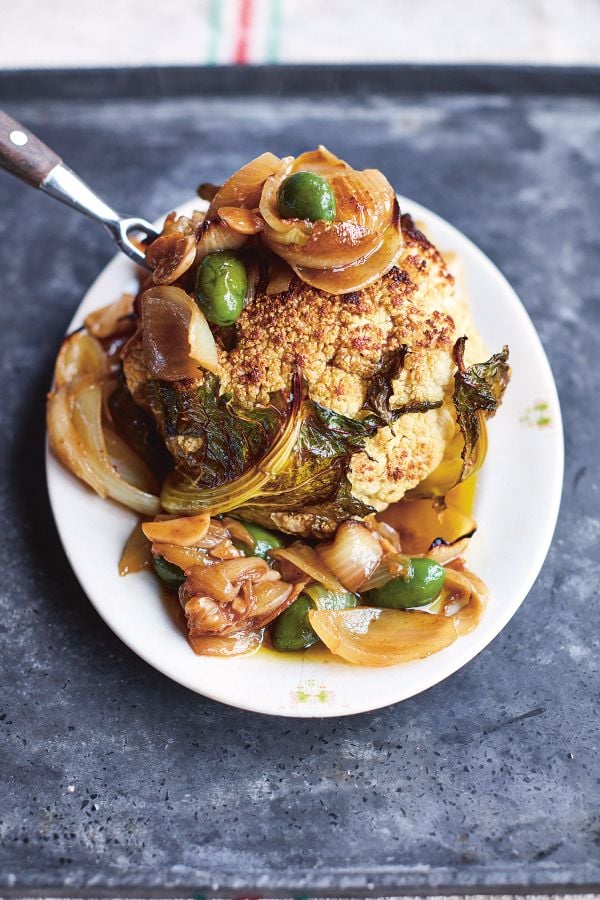 > To the recipe: cauliflower from the oven by Jamie Oliver
Wednesday
This recipe was once conceived to use up the leftovers from Christmas dinner, but you can of course also use it with all kinds of other leftovers from dinners you've had this week! Have fun, use this recipe as a basis and you will be amazed by the result.

> To the recipe: Culy Homemade: Christmasy flammkuchen (handy for the leftovers from your Christmas dinner!)
Thursday
Is your kitchen overflowing with courgettes and pumpkins from the vegetable garden? Then these zucchini fritters are the recipe to use them in. You only use two ingredients: courgettes and flour, so throwing a lot away is almost impossible.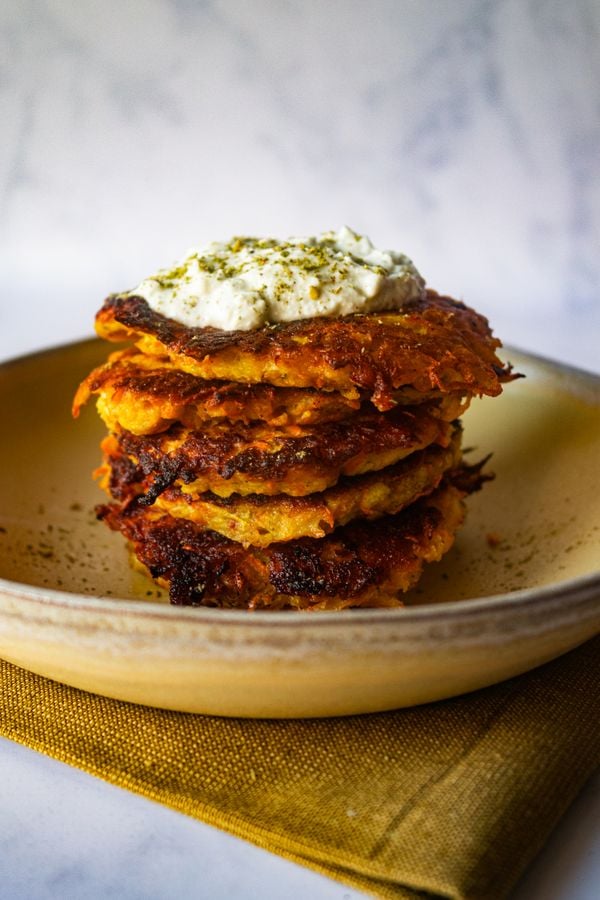 > To the recipe: Culy Homemade: zucchini fritters (with only 2 ingredients!)
Friday
Of all foods, bread is the most often thrown away, while you can still make so many delicious things with it. Just think of croutons, French toast or bread soldiers. A delicious tip is to use leftover bread in a panzanella salad. Delizioso !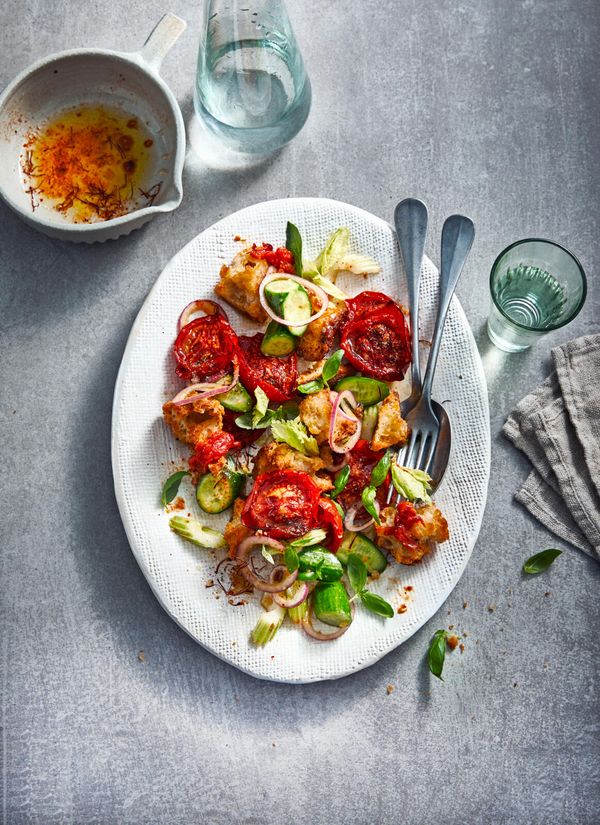 > To the recipe: panzanella with honey saffron tomatoes, cucumber and pickled red onion
Saturday
The bowls in all shapes and sizes have been flying around your ears in recent years and that's a good thing. Because besides just being containers full of happiness, they are also a perfect place to hide leftovers. Build a brilliant bowl with leftover rice, half a bell pepper and avocado, slices of chicken breast and a bottle with a little dressing on the bottom. The bowl below gives a suggestion in which fruit is used. Also very fine.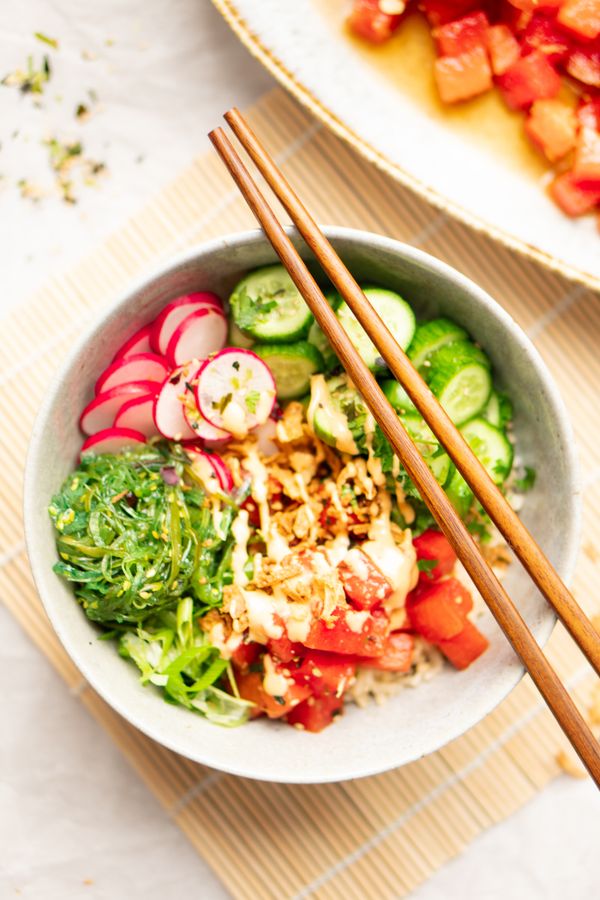 > To the recipe:  Culy Homemade: summery poké bowl with watermelon
Sunday
In restaurant kitchens, they often make stock in this way: all vegetable trimmings that you can't present, but are fine to eat – just think of leek leaves or carrot peels – put together in a pan and let it simmer. You get the tastiest broth, with which you can also make ridiculously good soups. You can also use the leftovers from the week in that soup. You get nice combinations and maybe variants that will never disappear from your life.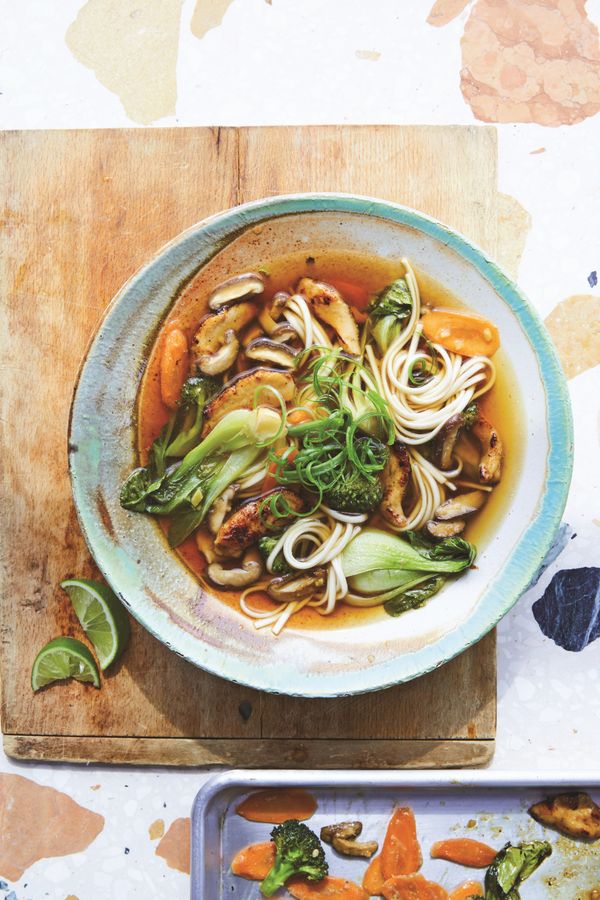 > To the recipe: udon noodle soup with chicken and vegetables from Brimming with Vegetables