Thinking about what to eat every week can be quite a challenge. To ensure that you do not put the same dishes on the table every week, we are happy to inspire you with handy weekly menus. This week we're going for spicy food – in the form of sambal, peppers, smoked paprika and more.
When you think of spicy food, you might think of Asian chili pastes and oils, but we travel all over the world. Spicy pizza and soup, fish with the flavors of the Middle East and yes, of course some Chinese and Indian recipes.
Not a fan of spicy? Don't worry: in most dishes you can simply reduce or even omit the pit.
Need more inspiration? View all weekly menus
Oh, and are you preparing one of these recipes next week? Take a picture of it, share it on your stories (or your Insta-grid) with #culyhomemade  and  @culynl  and we'll share your picture via our  Instagram account !
Monday
Easy to make, quick to prepare and extremely warming: this soup is comfort food at its best. What more could a person want on a Monday night?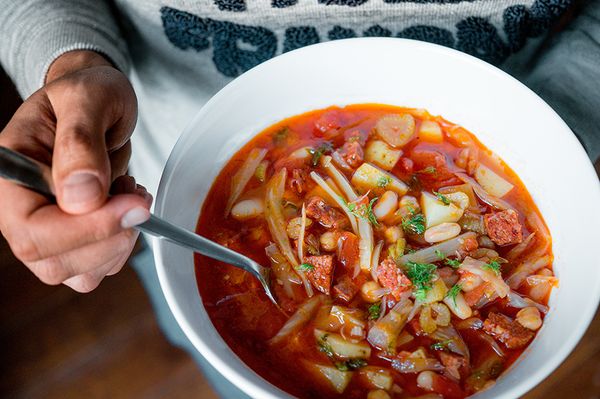 > To the recipe:  Culy Homemade: spicy Spanish bean soup with fennel and chorizo
Tuesday
This summery eggplant recipe is actually from the barbecue, but you can just as easily prepare it in the grill pan or in the oven. This vegetarian dish is full of taste contrasts: aubergine with spicy sambal versus fresh mango, and soft noodles versus crunchy peanuts. Delicious!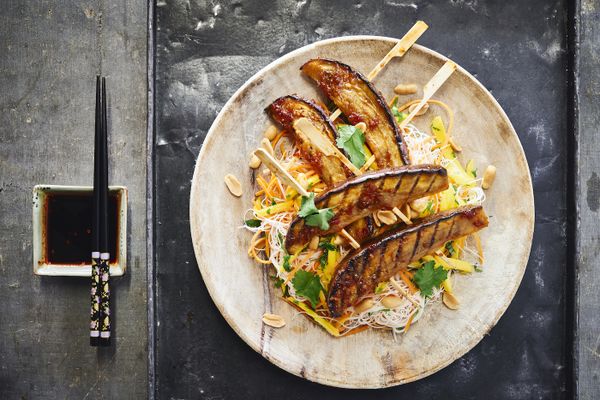 > To the recipe:  Spicy noodle salad with mango and aubergine skewers from the barbecue
Wednesday
Ever heard of fattoush ? The Lebanese bread salad, often made from toasted pieces of pita bread or Lebanese flat bread and a lot of vegetables, is wonderfully fresh. A nice counterpart to the spicy white fish, which is just as deliciously Eastern due to the addition of za'atar . Really, the fairy tales of 1001 nights are nothing compared to it.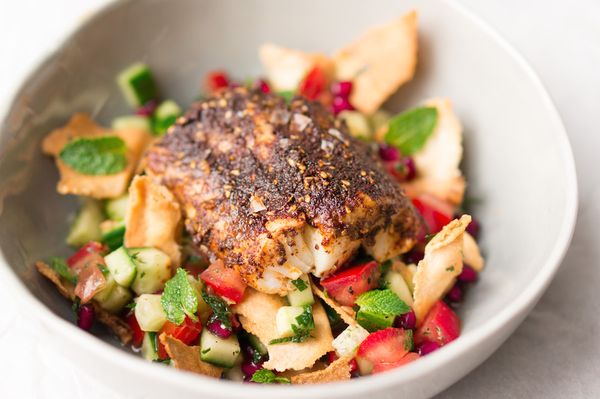 > To the recipe:  Culy Homemade: fish with a spicy herb crust and fattoush
Thursday
When you think of spicy, you think of chorizo ​​and salami. And how do they taste better than on a pizza? Add some chili pepper and you have a pizza that is perfect for  lovers  of spicy food. The sweet honey is a nice addition.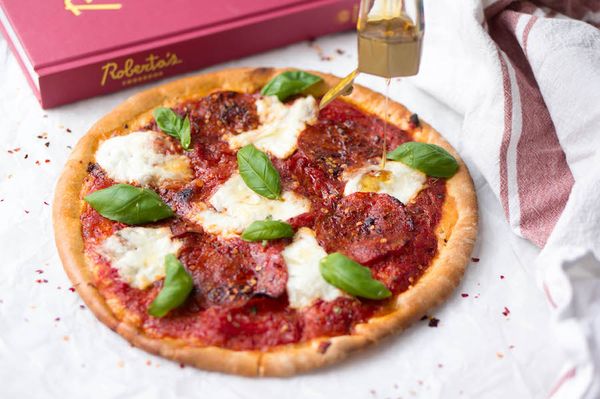 > To the recipe:  Culy Homemade: super spicy pizza with salami, chili pepper and honey
Friday
Snow peas, green beans, Chinese cabbage, peanuts and fried onions: this Asian meal salad is deliciously crunchy. And if you use cassava crackers, it's vegan too! If you don't like spicy food, just leave out the chili oil.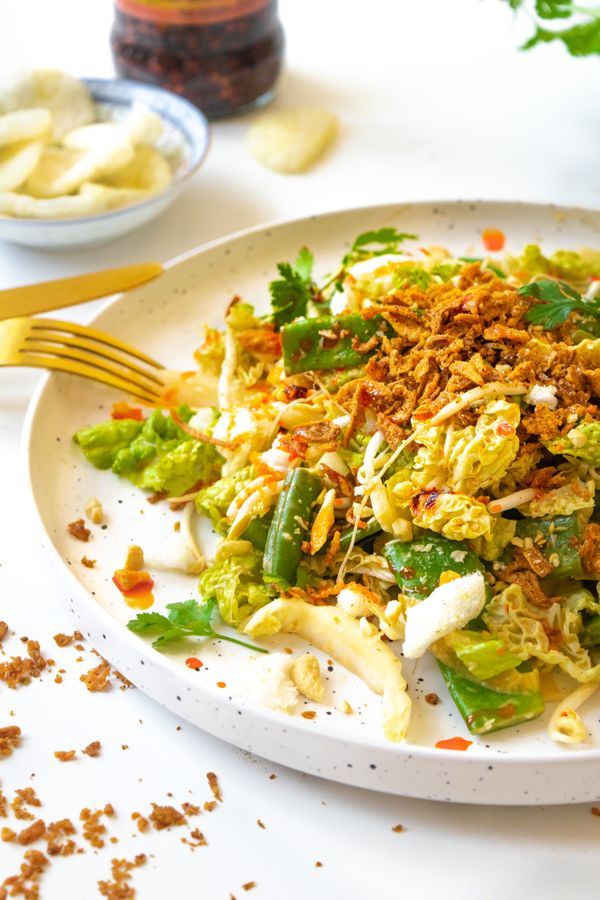 > To the recipe:  Culy Homemade: Asian meal salad with Chinese cabbage and prawn crackers
Saturday
Mapu tofu is a very simple dish, but it does require a trip to the Asian supermarket. Luckily it's Saturday and you have plenty of time for that! And no, you can't replace the Sichuan pepper with chili peppers from the supermarket – or well, that makes it a lot less tasty.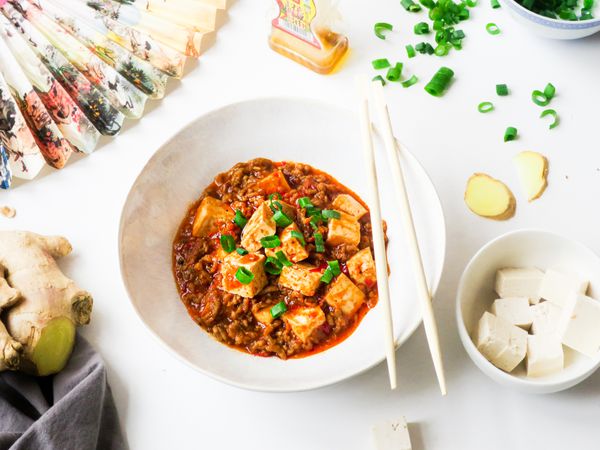 > To the recipe:  Culy Homemade: Mapo Tofu (for those who can't be spicy enough)
Sunday
We close the week with a recipe from Curry's cookbook – the most delicious comfort food recipes – and that says it all. The fragrant herbs, soft chickpeas and the (optional) chili peppers give your belly a wonderfully warm feeling. Don't be put off by the relatively long ingredient list, which consists mainly of herbs that you can find in the supermarket.
> To the recipe: Cauliflower curry with chickpeas (nice and spicy!)