Flat-cooked beans are so 1980, that's really not possible anymore. Ever since we discovered roasting , steaming and stir -frying, no one can deny that vegetable crispyness is so gruesomely delicious that it almost has to be fined when vegetables are cooked to mush in a pressure cooker. There are so many magical and innovative ways to make vegetables shine on your plate.
Grab a pen and paper because we promise you won't get enough of vegetables. They become the radiant centerpiece of your meal. 
7 innovative ways to make your vegetables shine
1. Pop
We all know the baked potato from the barbecue or from the oven. That taste is heavenly and specific, but difficult to describe. A little earthy, a little toasty, nice and soft and hot inside, a treat. It's also easy that you only have to pack them, put them in the smoldering coals or hot oven and you don't have to do anything with them anymore. That's nice.
Also apply this technique to other vegetables, such as a sweet potato, beetroot, celeriac or pumpkin, which is great if you make a soup out of it afterwards. But also onions, (of course) garlic and throw in an apple, peach or nectarine in the oven, that is so delicious with a savory salad.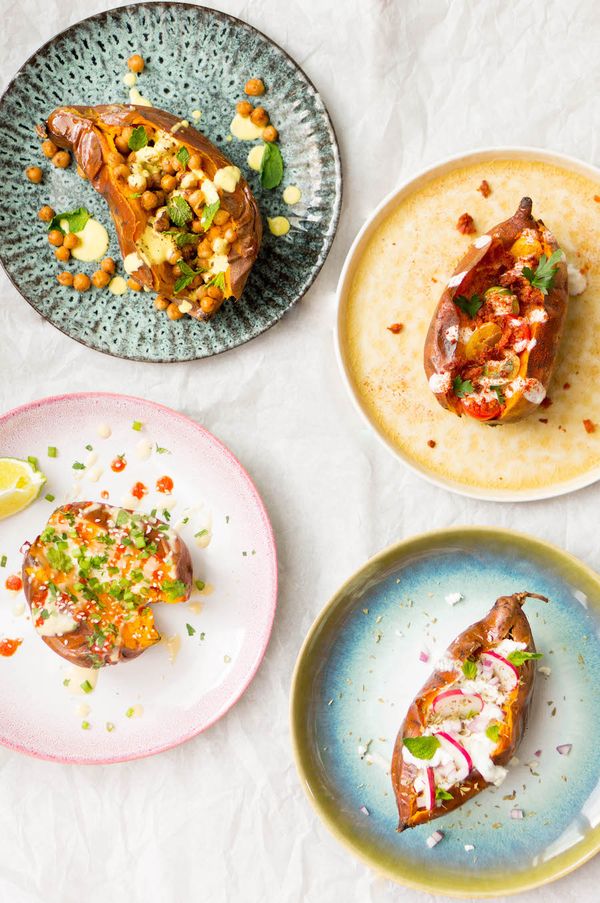 To the recipe: Culy Homemade: baked and stuffed sweet potatoes in 4 ways
2. Smoking
Smoking at home sounds very difficult, but it really isn't. You only need two things for this: a smoker – that sounds like a lot, but it's just a sealable container that you can put in the oven – and smoke moth. Then you can smoke anything you want, including vegetables.
In short : You can smoke hot or cold. Hot smoking is done with the oven on, which also cooks the vegetables and gives it that smoky taste. Cold smoking is with the oven off, then your vegetables remain (practically) raw, but they do get a smoky taste.
We found a delicious example on Foodfidelity of a cauliflower that has been smoked in its entirety . But other vegetables are also perfect for smoking, such as tomatoes, green asparagus, aubergines and courgettes, whole cabbage or corn.
3. Pickle your shit
Kimchi is pickled cabbage, so are sauerkraut and atjar, we know that. They are a popular refresher with a (spicy) meal. But there are more options for pickling, fermenting or making a pickle. This method of preparation is extremely popular and we understand why.
In addition to making vegetables last much longer (handy if you have a well-run vegetable garden), you can also add all kinds of flavors to them, which really take your vegetables to a higher level. From grapes to corn, from tomatoes to avocado, almost anything is possible.
4. No more cooking, just blanching
A short explanation of blanching may apply: bring a pan of water to the boil and add (only when the water is boiling) the vegetables, let them cook briefly until they are al dente, drain and rinse quickly ice cold. This prevents the vegetables from cooking through. Now the vegetables are ready for their next operation, such as in a salad with a dressing or in a stir-fry.
Result : crispy crunchy vegetables that retain their color nicely. They also absorb flavors from a sauce or dressing more easily.
5. Vegetable Dips
Carrots, cucumber, peppers or even radishes. We present them with a bowl of aioli or garlic sauce and you can enjoy nibbling. This tip is the big brother of this: make vegetable dips such as muhammara , baba ganoush or tzatziki. Another fresh way is to make a vegetable salsa, such as this grilled corn salsa , which you can also enjoy on a sandwich or nacho.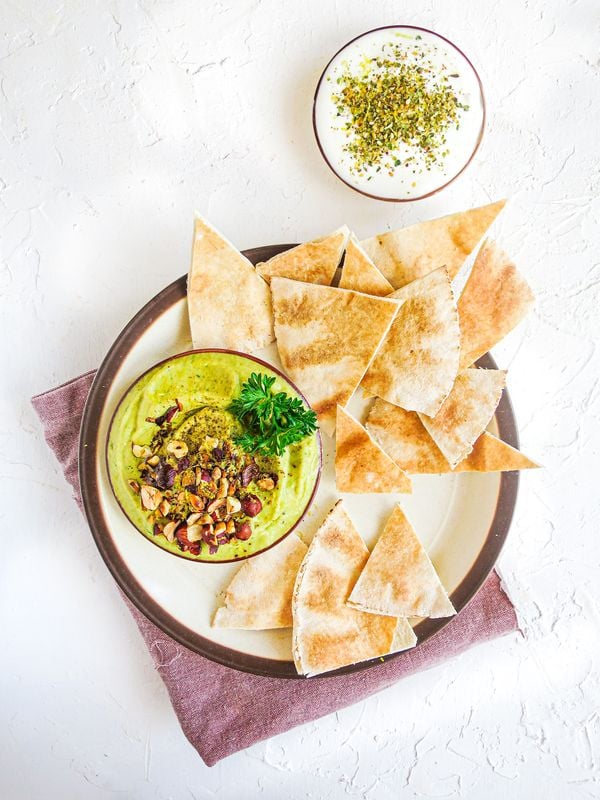 To the recipe: Culy Homemade: zucchini baba ganoush (with hazelnut and lemon)
6. An ice bath
This tip comes from the professional kitchen and is really for the pros. Store cabbage, lettuce, and leafy greens in an ice bath after cutting. As a result, they retain their color better and remain crisp and fresh. Then use a salad spinner to dry the vegetables quickly and well and you will get a wonderful result on your plate.
7. Scorch or scorch
This trend is still in its infancy, but you will be hearing a lot about it. Blazing is already known when roasting peppers or searing a steak , but you can apply this tip to many more vegetables. You can actually prepare a piece of vegetables in no time at a very high temperature. The dark scorched taste on the outside is comparable to a barbecue or grill, when you combine it with a tender and juicy inside it is truly phenomenal.
---
Source: Culy by culy.nl
*The article has been translated based on the content of Culy by culy.nl If there is any problem regarding the content, copyright, please leave a report below the article. We will try to process it as quickly as possible to protect the rights of the author.
Thank you very much!
*We just want readers to access information more quickly and easily with other multilingual content, instead of only having information available in a certain language.
---