This year Culy celebrates her 10th birthday. You understand: we cannot let that pass unnoticed. We therefore like to highlight our tenth anniversary. This time 10 x favorite ingredients from Culy's Nancy.
10 x favorite ingredients from Culy's Nancy
1. Soy sauce
"If my veins are ever screened, there will be a huge amount of soy sauce in them (that and mayonnaise, but we'll get to that in a moment). Because the umami in this liquid stuff is so addictive, that sometimes I just want a spoonful of soy sauce just as much as 'normal people' do in a piece of chocolate.
My favorite soy sauce? Tomasu's , of course . But Megachef's (gluten-free soy sauce) is also good."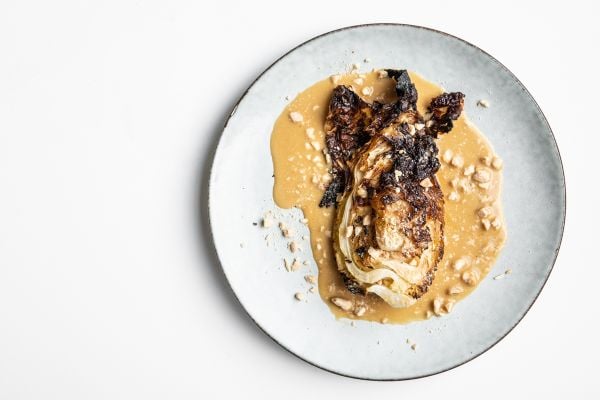 2. Lime (the zest, juice and leaf)
"There's nothing like the smell of grated lime zest. As soon as I smell that, it's like I suddenly wake up. Lime juice is also indispensable in my world. If only because it is the basis of one of my favorite dishes: ceviche !
Tip: if you work a lot with lime juice, it is really worth investing in a good citrus squeezer . That way you get a lot more juice from the fruit. That's better than an electric citrus press, because it often takes the bitter juice from the core with it.
I also love lime leaf , known in Indonesian cuisine as djeroek poeroet . Those things have a deafening aroma, so I always have a bag of them in the freezer."
3. Yogurt
"Always in my fridge: good thick yogurt. I discovered years ago that yogurt can be a handy replacement for crème frache and sour cream, for example in Mexican dishes, in soup or on a flatbread . The creamy and fresh acidity also work great as a counterpart in spicy dishes, just think of how Indian cuisine works with yogurt.
I also regularly make a base of it on my plate for crispy aubergines , a spicy schnitzel or, for example, a mountain of tomatoes charred in the oven. If you ensure that the yogurt is well cold, that is sometimes an extra nice contrast."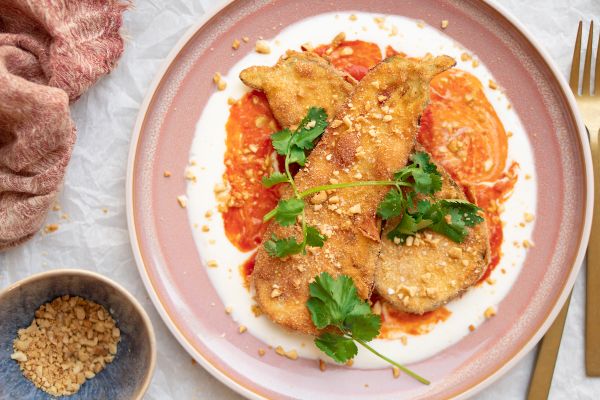 4. Panko
"I find schnitzels extremely irresistible. Actually, I like just about anything with a crispy crust, but hold a schnitzel in front of me and I'm like wax in your hands.
They are best when breaded with panko . This Japanese breadcrumb is lighter and coarser (and a little sweeter) than regular breadcrumbs with a crispier result. Just a fantastic invention."
5. Crispy Chili Oil
"Write this on your grocery list: crispy chili oil (the one with chicken and tofu) from Lao Gan Ma. Thank me later ."
6. Mayonnaise
"In our family invariably referred to as mayomenaise , as an ode to Lekker Fred . A world without mayonnaise is not a world I would like to live in. You can go in all directions with it and I regularly come up with another flavored mayo, such as gochujang mayo , soy sauce mayo or beer mayonnaise .
My favorite mayonnaise from the supermarket is that of D&L, the variant with lemon. But Kewpie mayonnaise is also indispensable."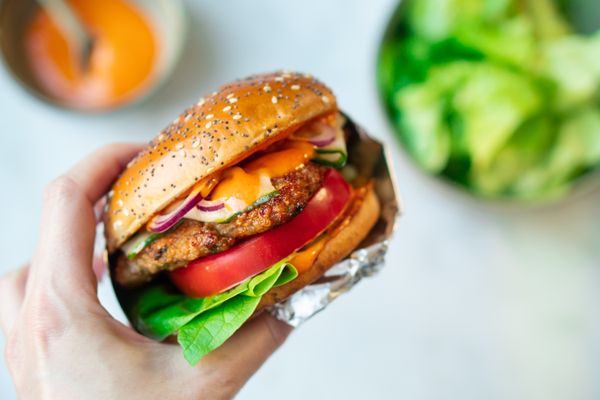 7. Fresh dill
"I had for years of those '90s 'smoked-salmon-and-Ikea' associations with dill. Why, I don't know (and there's nothing wrong with smoked salmon or Ikea), but dill wasn't exactly the spice that warmed me up in the kitchen. Maybe because I always thought of the dried – slightly musty – variety, in that spice rack at my grandmother's.
I have now rediscovered it and that is partly due to Alison Roman who, according to herself, would still wear a bunch of dill as a wedding bouquet. But also by the American chef Gregory Gourdet, who made me realize that fresh dill, for example, also adds that fresh touch of je-ne-sais-quoi to Asian dishes. Simply mix with fresh coriander and basil, for example, and sprinkle over all kinds of dishes as a topping. But also divine through meatballs."
8. Chipotles in adobo
The cans look great, the contents are even cooler. Chipotle peppers in adobo sauce are the basis of countless Mexican dishes. Smoky, spicy, sweet: this stuff awakens your taste buds. Smoked and dried jalapeños are canned in a puree of tomatoes, vinegar, garlic, and spices. Delicious to make barbacoa , a quick sauce or divine tacos .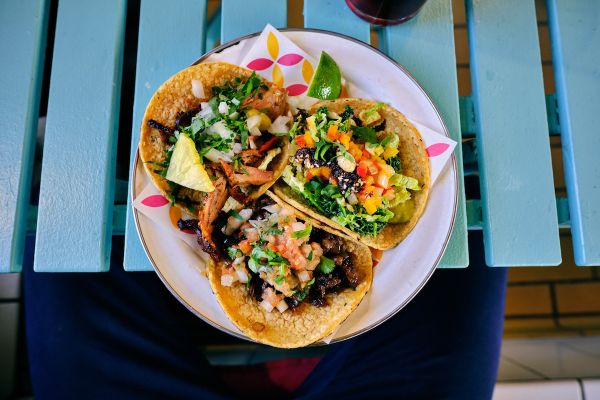 9. Ginger
"I always call them ginger dolls, those pieces of ginger with their whimsical shapes. Ideal to spice up simple noodle soups. But also one of the seasonings in congee : the dish that I consider to be my favorite comfort food.
When I was once served a small bowl of ginger-like stuff with my congee in a restaurant, I experimented at home until I could imitate it. It turned out to be scallion oil , which basically consists of oil with spring onions and ginger."
10. Fish sauce
"You shouldn't have a bottle of it leaking in your fridge (true story – what a misery), but fish sauce is really a tastemaker. Gives every dish not only a bit of salt and umami, but also a funky touch. And I happen to love that: the funkier , the better.
I use Megachef's fish sauce, but Red Boat 's would be great too, if you can get it."