When Victor Abeln applied to be a bartender at First Dates, he was asked if he could make cocktails. He pretended he did. After all: he wouldn't pass up that job just for this alone, would he? At night he lay in bed with a book and immersed himself in the cocktail world. He now has so much cocktail knowledge that he has written a book about it himself: Cocktails with Victor.
Before the launch of his book, Victor teaches us to make two of his favorite cocktails. Of course, he also reveals his secret tips & tricks, which we will take note of. The report!
The perfect Espresso Martini
Victor: "The Espresso Martini is an easy cocktail in which many techniques are hidden. That is why it is a good entry-level model if you have little cocktail experience yourself. With this you learn to shake, strain and create a foam layer. And of course it is also very tasty."
1. Always pre-cool your glass
Step 1 with a good Espresso Martini is that you cool your glass in advance. That is, you fill it with ice cubes until you fill it with your cocktail. You can of course use those ice cubes again later.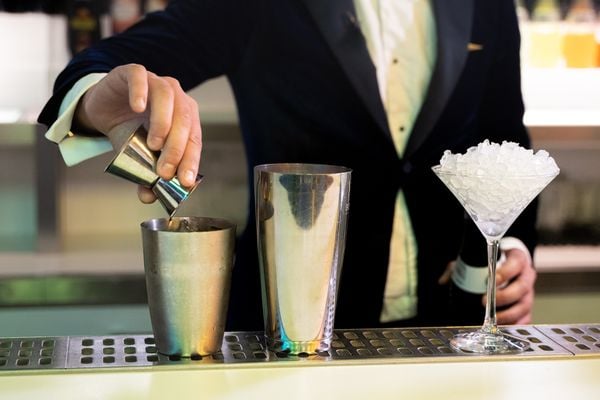 2. Fill Shaker
First and foremost: make sure your shaker is always fat-free. So clean it well with detergent or lemon. Then fill your shaker with ice: ice cubes or crushed ice are both possible. Then add equal parts (for example 35 ml) of vodka, coffee liqueur and espresso.
Tip: which espresso you choose is a matter of taste. The more you like the coffee, the better you will like the cocktail. Coffee from arabica beans always works well, and of course freshly ground is always better.
3. Shake it baby
Shake with the small cap of your shaker facing up and shake for about 10 seconds, no more – no less. Now pour the Espresso Martini into the glass with a sieve. There is a good chance that you will not see a very large foam layer yet. Now if you pour the cocktail back into the shaker and shake for 10 seconds ( reverse shaking this is called), you will get that. So do it!
Good to know: it doesn't matter how exactly you shake. The most important thing is that you maintain a nice, flowing movement and that there is enough power. Always hand on the top cap of course!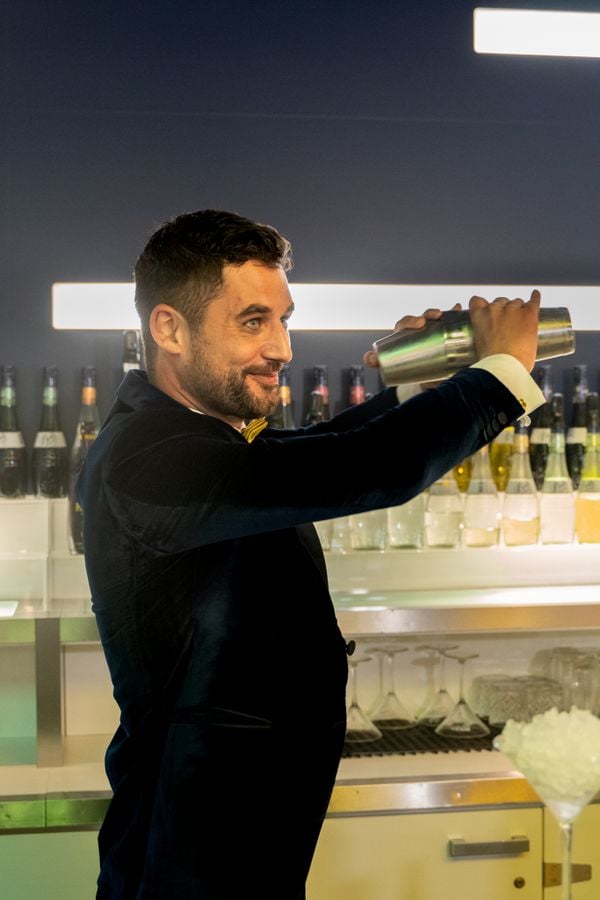 4. Add flavor
The classic garnish of Espresso Martini is with three coffee beans, but you can also add flavor. For example, those who like sweet can add 10 ml of sugar syrup. Those who like spicy can make a tincture of vodka and a red pepper.
This means that you let the pepper steep in the vodka for an hour, so that the spice will soak in it. You could also add a few drops of vanilla essence to the cocktail shaker. So experimenting is the message here!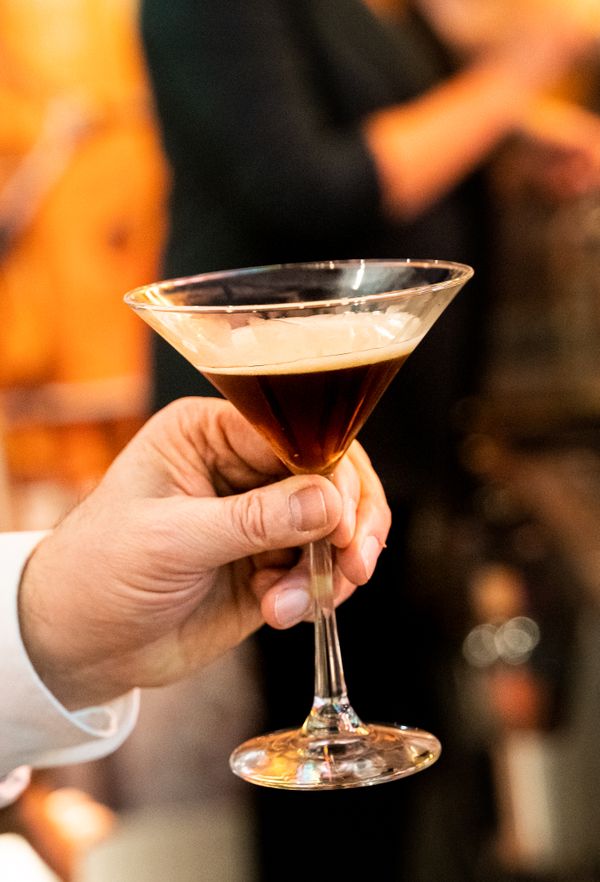 The perfect Moscow Mule
Victor: "The perfect Moscow Mule is even easier to make if possible – you don't even have to shake it. And yet it is a true everyone's friend that – when properly made – tastes delicious."
1. Fill your glass with ice
Again, it does not matter whether it is crushed ice or not. Keep in mind that crushed ice does dilute a bit faster.
2. Just fill it up
Then add a shot of vodka and squeeze half a lime. Then top up the glass with ginger ale. Choose the type that you like.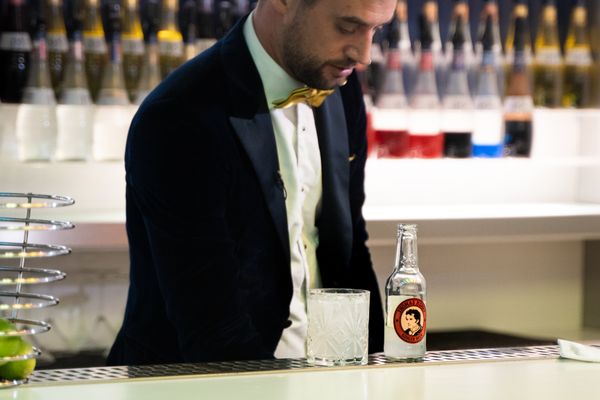 3. The finish
Not only do you finish the Moscow Mule with a wedge of lime, Victor also drops some Angostura Bitters in it. Those are those super-potent rum-based drops (with spices such as star anise, cinnamon and cloves) that immediately give your drink more character.
Tip: taste your Moscow Mule first without bitters and then with. Add a little extra if your cocktail can use it, but beware: powerful stuff!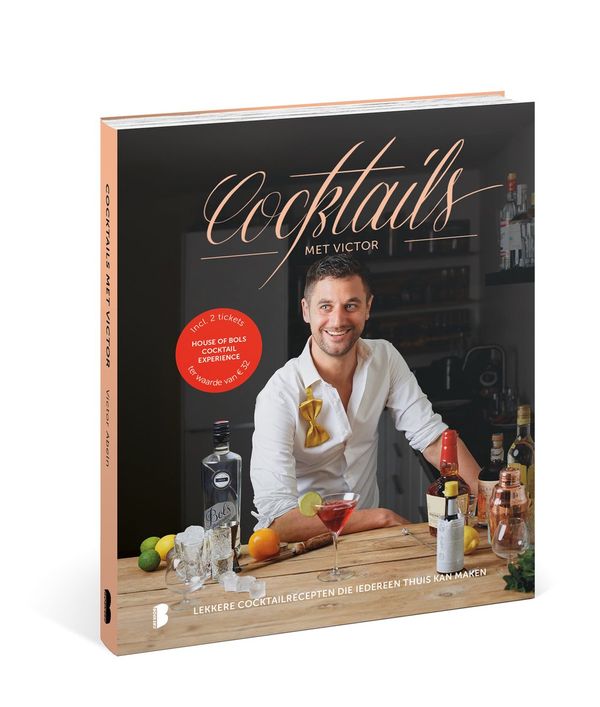 > Cocktails with Victor by Victor Abeln (Publisher Boekerij) is now for sale for € 22.99,-