Tip to get through the dark days: give yourself a new hobby. We are of course talking about culinary hobbies here. We'll stay Culy, won't we?
From our own cooking club to slow cooking and culinary literature: these are our favorite culinary hobbies.
Culinary hobbies for the dark days
1. Start a cooking club
Gather your foodie friends, schedule a monthly meeting and for once, really go all out in the kitchen. Or join a club member who has completed that task for you.
A 6-course menu with adapted cocktails? Seafood boil on newsprint? A gigantic well -developed taco party ? Or all at once? If there's one thing you shouldn't do in a cooking club, it's thinking in boundaries.
2. Go for a walk with culinary podcasts
Admittedly, walking may not be the most exciting hobby after all the previous lockdowns. Were it not for the fact that the range of culinary podcasts is so large that you would actually want to walk around for that reason alone.
Our favorite Dutch culinary podcasts are The Last Supper, Wat Schaft de Podcast and Smaakmakers. But Bon Appétit Foodcast and Burnt Toast are also great. Put on earplugs and go!
3. Indulge in cocktails
Our love for cocktails is rekindled every now and then. Recently, for example, during the launch of Victor Abeln's book Cocktails with Victor . He taught us to make two cocktails for the occasion and we are once again inspired to brew cocktails at home more often.
Because instead of a beer or a glass of wine, you might as well think about a brilliant cocktail pairing with your dish. After all, we can guarantee that the enjoyment of such a perfectly balanced, homemade cocktail is great. Very large.
4. Go for slow cooking
Do you have a little less planned in the coming weeks compared to the summer months full of social activities? Great, then you might as well try one of these 7 slow cooking dishes for a lazy weekend .
From Mexican barbacoa to Vietnamese pho and barbecue brisket: dark days have their advantages!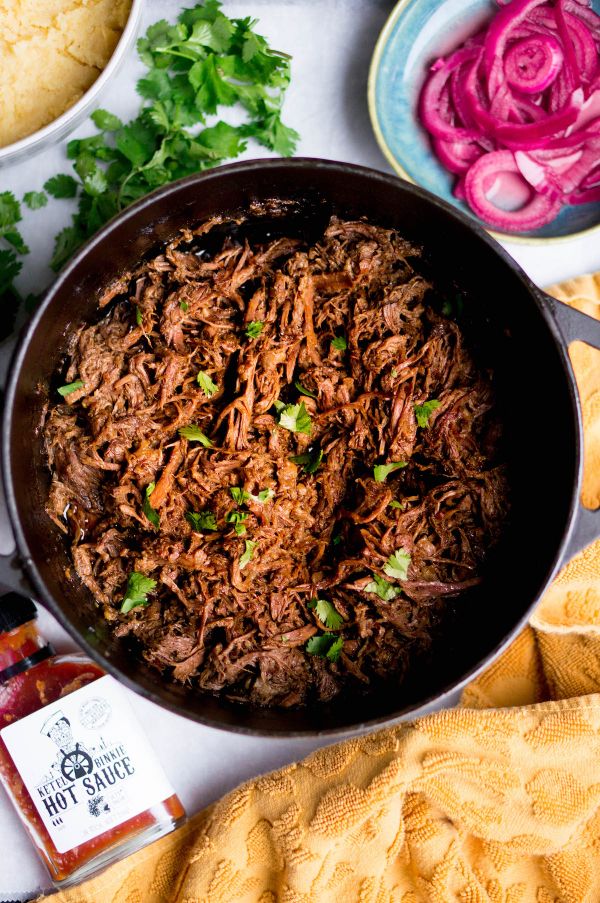 5. Fermenting
Of all the culinary hobbies, this one might be our favorite. After all, it remains so cool, that whole fermentation world. For example, we like to schedule an evening once in a while to stock up on fermented hot sauce , kimchi and  pickles . Sourdough bread , kefir and kombucha also fall under that category.
6. Baking
Cooking queen Nadiya Hussain told us personally recently : baking is a great hobby. Not only because the result is so tasty, but also because you learn something new with it and because it is so therapeutic. And whether you start with very simple no bake dishes or focus on baking for the more advanced (such as French canelés ): the main thing is, of course, that you have fun with it.
7. Culinary Literature
We love nothing more than to read about food. That starts with cookbooks, but there are also so many other sources with which you can enrich your knowledge. Netflix has fantastic  series about food  , but there are also many books with  insights about the food world. No idea where to start? These are our 7 favorite food books that aren't cookbooks.