If there's one place they know about vegetables, it's at restaurant Triptyque in Wateringen. In this restaurant of chef Niven Kunz and Virginie van Bronckhorst-Kunz they cook according to their famous 80/20 philosophy. In other words: 80 percent vegetables, 20 percent meat or fish. We asked Virginie and Niven for inspiration for cooking with tomatoes.
Niven & Virginie: "Vegetables! You can't really make us happier. Vegetables are so beautiful, so much fun to cook with and to vary. Not only do we love to cook with vegetables in our restaurant, we also enjoy vegetable dishes at home.
To share our dishes with you and hopefully inspire you, we have released our new cookbook this year full of beautiful vegetable menus. All matching dishes that ensure a festive evening, or just a wonderful evening alone or together. No time to prepare the entire menu? Don't worry, all the dishes can also be easily made on their own. Accessible yet surprising recipes for at home!"
Tomato cooking inspiration
What do Niven and Virginie like to do with tomatoes? Process in a salad (pure preparation), granité (freezing), confit, grilling and drying.
Niven & Virginie: "Tomato is one of our absolute favorite vegetables, we love to cook with this wonderful product , both in our restaurant ( Triptyque ) and at home. Did you know that there are really a lot of tomatoes from Dutch soil for sale? We buy our tomatoes directly from the growers. In our view, you can really vary endlessly with tomatoes. A few ideas:
Make a nice 

tomato

 salad with different tomatoes, ricotta, olive oil and olive crumbs

Very exciting: a tomato 

granita

 as an amuse-bouche.

Looking for an exciting 

dessert

 ? Then confit honey tomatoes with spices (star anise, lemon zest, cloves, coriander seed and thyme) and eat it together with frozen yogurt.

Prefer a simple dish? 

Then grill

 the tomato in the grill pan or on the BBQ!

Our personal favorite is the tomato 

tartare

 . One of the classics in the restaurant, which has been on our menu since 2011 and is much loved by our guests. Also perfect to serve as an appetizer. Using a cooking ring, add the tomato tartare, garnish with potato crisps and a green salad. Prefer as a main course? Serve the tomato tartare with chips and green salad.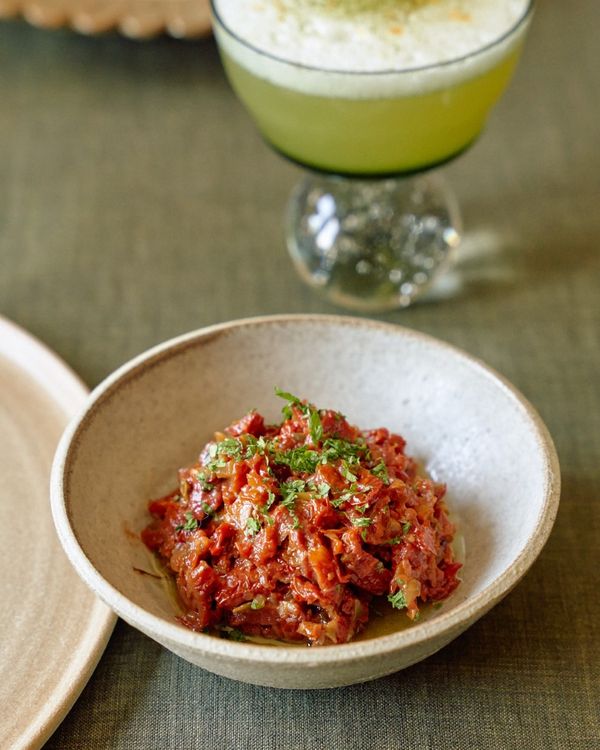 Triptyque . tomato tartare
Ingredients:
200 grams sun-dried tomatoes, finely chopped

10 grams capers, finely chopped

20 grams pickle, finely chopped

10 grams flat-leaf parsley, finely chopped

10 grams fine Zaanse mustard

10 grams shallot, chopped

10 grams of pasteurized egg yolk

4 drops Tabasco

4 drops Worcestershire sauce salt and pepper
Preparation method:
Put all ingredients in a bowl and mix well. Season with salt and pepper.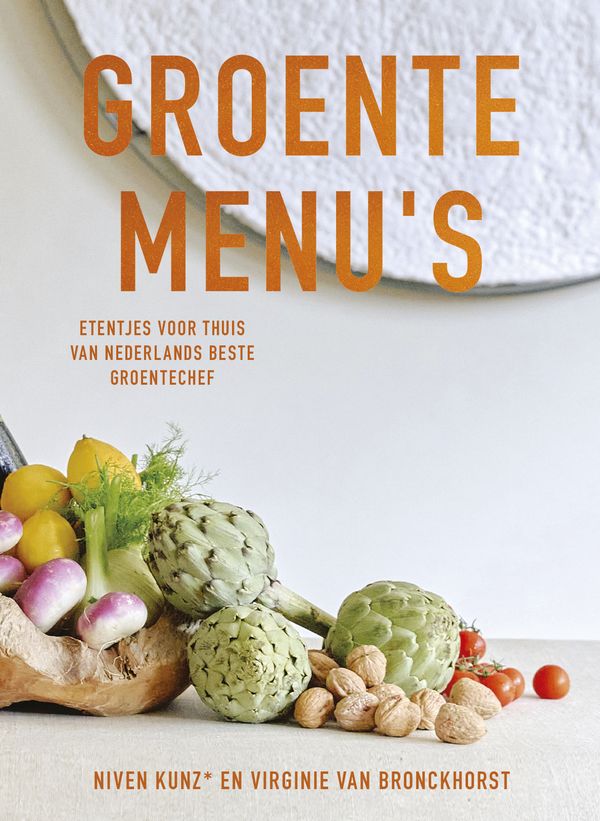 > Vegetable Menus (Kosmos Uitgevers) by Niven Kunz and Virginie van Bronckhorst-Kunz is  now for sale  for € 29.99.