The Cookbook Week of 2021 is in full swing. Also known as the week in which cookbook lovers will find it very difficult to keep their hand on the purse. For a week, the bookstore and library will be devoted to the most beautiful cookbooks. Of course we also have our favorites.
In our opinion, these are the cookbooks of last year that you should buy this cookbook week.
Dinner – Barbara Serulus, Joanna Govarts, Tine Lejeune
The Flemish ladies Johanna Goyvaerts, Tine Lejeune and Barbara Serulus have made a cookbook together that makes the pleasure of food dripping. Their book DINNER is, in our opinion, one of the best cookbook discoveries of recent times (and quite a few nice cookbooks have been published!). With this book you will learn to give simple but spectacular dinners like a pro: all year round.
> DINNER by Johanan Goyvaerts, Tine Lejeune and Barbara Serulus (Luster publishers) is  now for sale  for € 32.50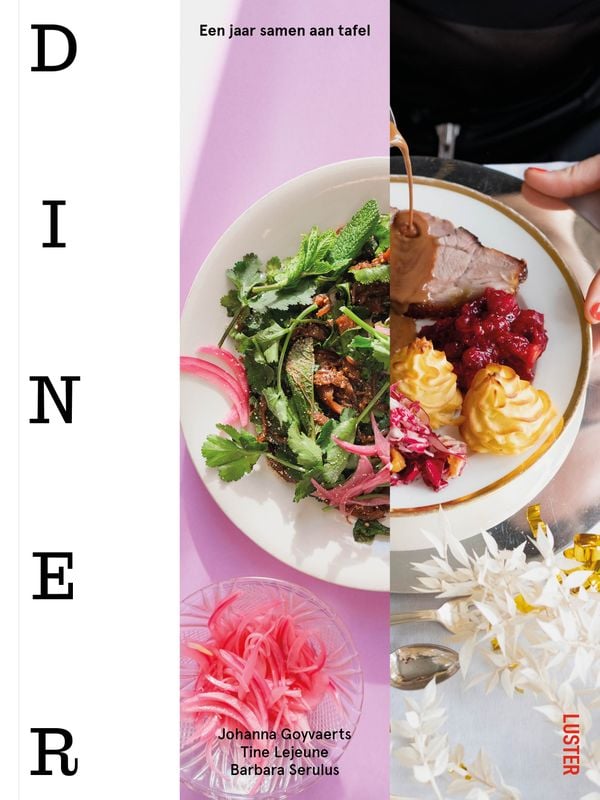 Paramaribo – Judith Cyrus
"Ask someone about his favorite Surinamese dish and based on his answer you can determine how well he is introduced to the Surinamese kitchen", Judith says in this book. Many people know the more famous dishes such as saoto soup, pom and moksie alesie. But Suriname has many more culinary discoveries. Sopropo, heri heri, phulaori and gulung gulung for example. Judith gives you   a delicious mix of all that in her book Paramaribo .
> Paramaribo – a culinary melting pot  – by Judith Cyrus (Fontaine Publishers) is now for sale for € 34.99.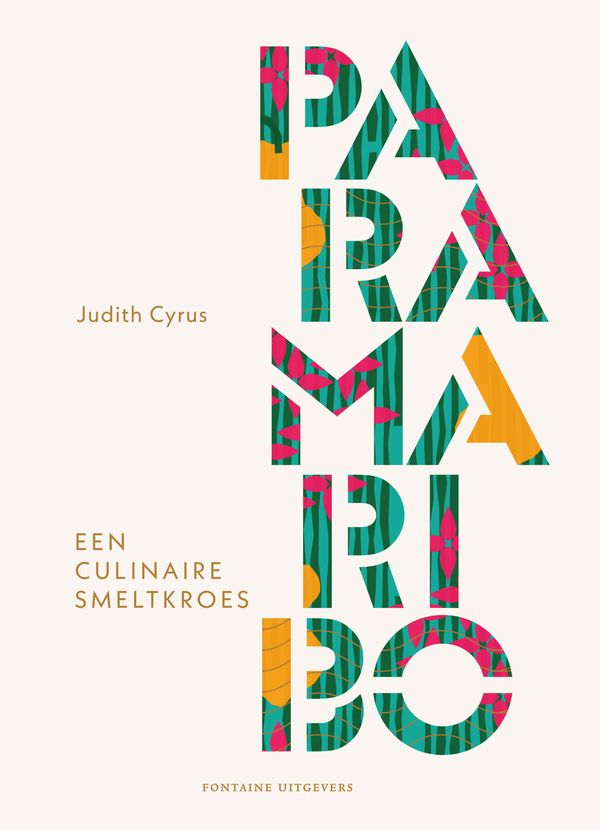 Toko Lo – Lola van Ruler
With Indonesian roots and an education as a pastry chef, Lola van Ruler thought it was time for a cookbook in which she translates handwritten family recipes for the wider public. From pandan pancakes to Indian potato croquettes and this lemper ajam: Lola's baking is a mix of retro classics with a touch of quirkiness. We want it all.
> Toko Lo (Carrera Culinair) by Lola van Ruler is now for sale  for € 29.99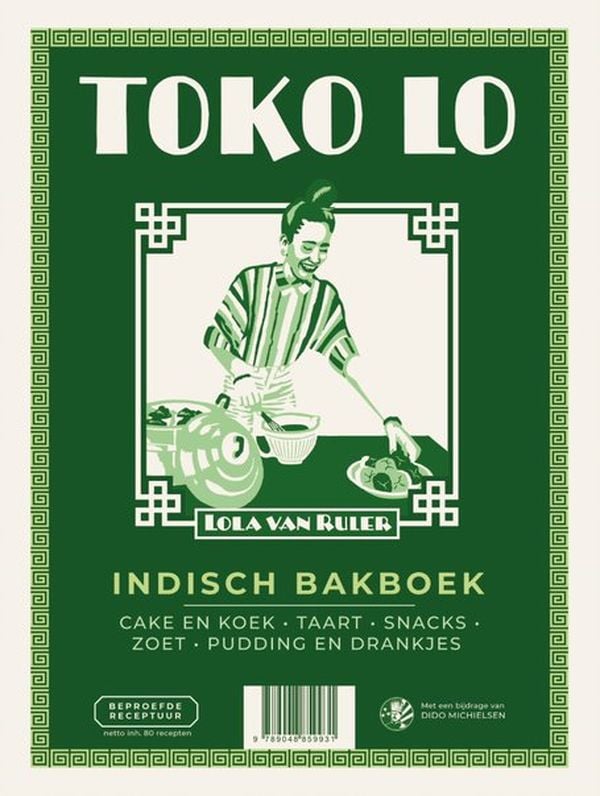 OTK – shelf love – Yotam Ottolenghi, Noor Murad
Yotam Ottolenghi wrote this book together with Noor Murad, a regular part of the Ottolenghi team. It arose during the lockdown, when the team decided to share more and more stories, messages and videos from their cooking studio in London on social media. It was such a success that it resulted in a new book:  Shelf Love .
> OTK – Shelf Love by Yotam Ottolenghi and Noor Murad (Fontaine Publishers) is now  on sale  for € 24.99.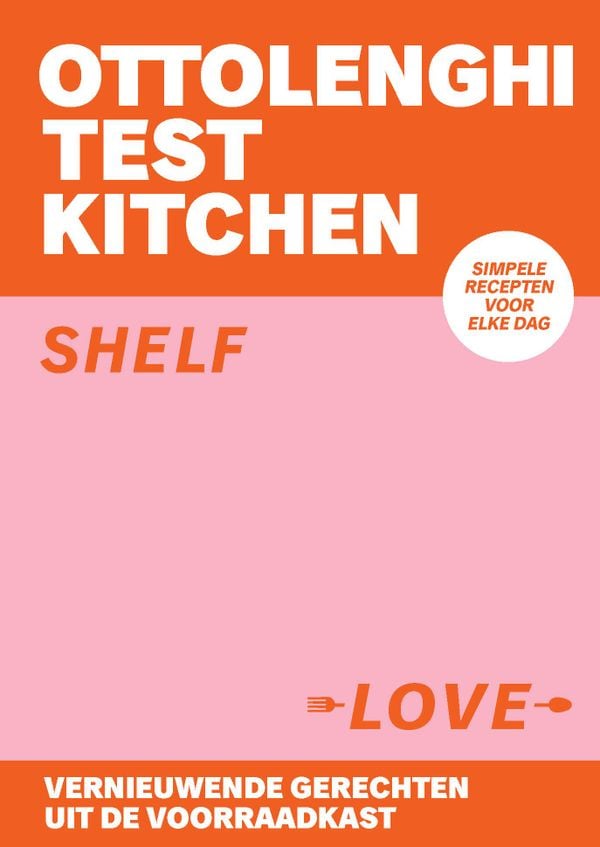 Homakase – Oof Verschuren
Oof Verschuren and his wife Yvette van Boven are a real power couple: he has been taking care of the photography for her cookbooks for years. Now the roles are more or less reversed: Oof made his own cookbook with  Homakase  , in which he explains how to put together a Japanese omakase menu at home. And that, of course, edited by Yvette.
Do you also secretly dream of becoming a real sushi master? Be inspired by Homakase.
> Homakase by Oof Verschuren (Nijgh & van Ditmar) is now  for sale  for € 34.99,-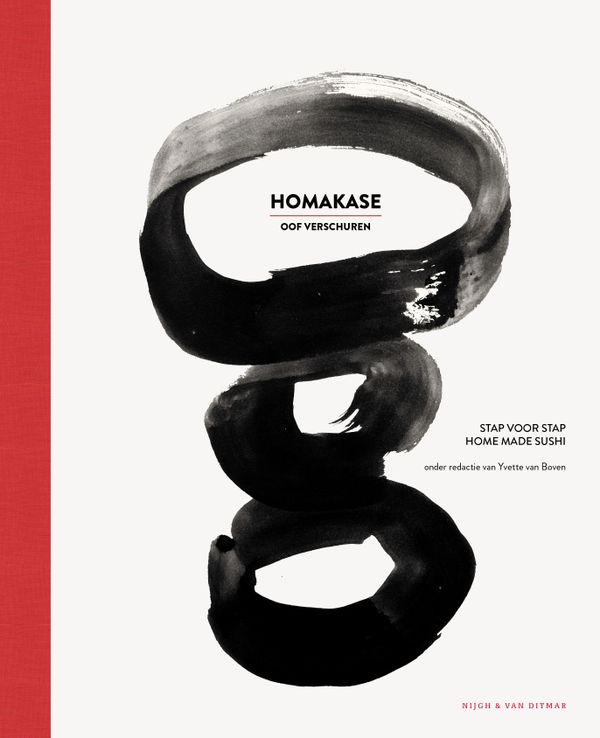 With Knife & Chopsticks – Mascha Lammes
Mascha Lammes already made such a delicious cookbook not so long ago together with her husband Ronald Giphart, this time she is back with the sequel. As far as we're concerned, her book 'Met Mes & Stokjes' is an ode to the feeling of happiness you experience when you discover another smashing dish.
From Surinamese meatballs to Middle Eastern  knafeh  and from Chinese bang bang chicken to American baja fish tacos. With Mes & Stokjes has a little bit of everything. But above all, there is Mascha's enthusiastic, humorous tone that makes us realize once again how damn fond we are of food.
> With Knife & Sticks by Mascha Lammes (publisher Thomas Rap) is now for sale  for € 29.99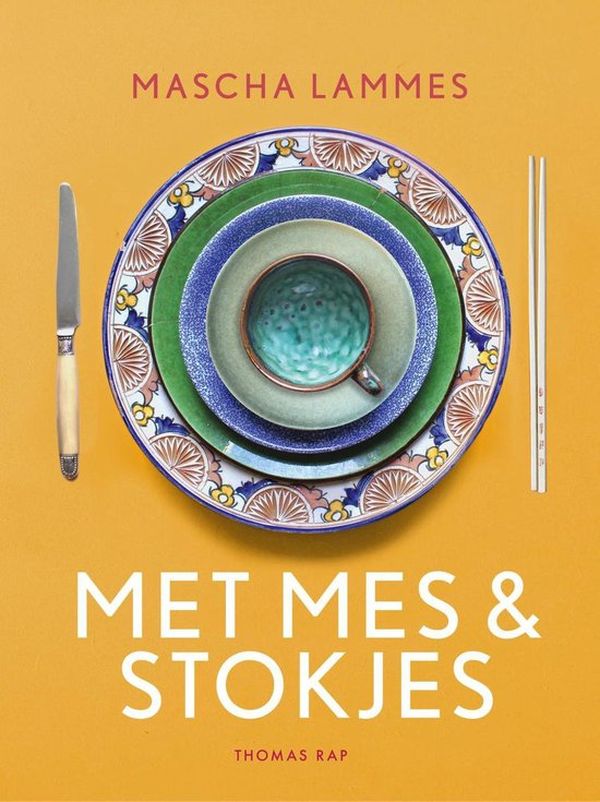 Vegetable Menus – Niven Kunz and Virginie van Bronckhorst-Kunz
The Netherlands' best vegetable chef Niven Kunz has many cookbooks to his name, but this is the first one he made with his wife Virginie. The power couple runs restaurant Triptyque in Wateringen together, but their dinners at home are just as impressive. In their book they therefore share 13 delicious menus packed with great ideas for dinners at home. With vegetables in the lead, of course.
You can make part of each menu, both for a group visit or for two. This also makes it a very practical book that you can enjoy for years to come.
> Vegetable Menus by Niven Kunz and Virginie van Bronckhorst-Kunz (Kosmos Uitgevers) is now for sale for € 29.99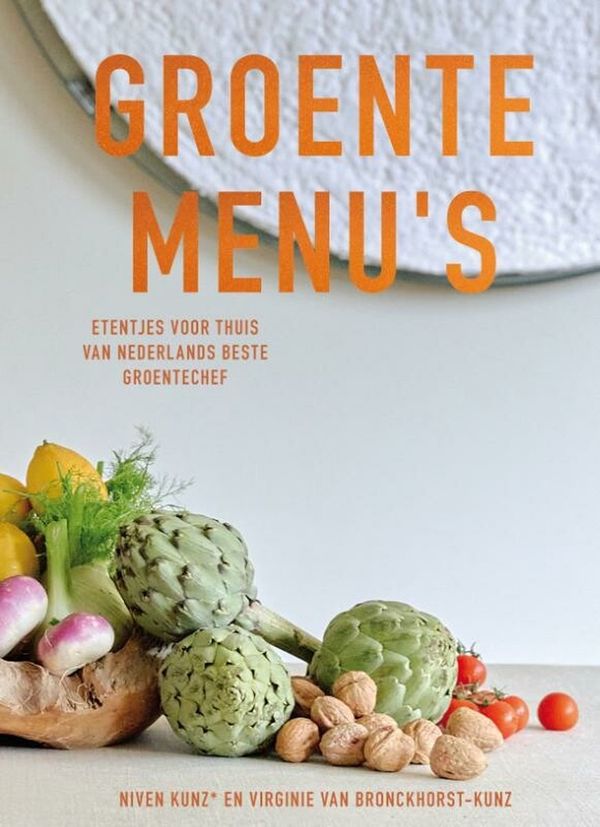 Hotpot – Bas Robben
In our opinion, hot pots are the hobby to get through the cold months. Not only do we like to visit a hotpot restaurant for that: we also want hotpots at home! Crawling around such a large pot of steaming spicy broth with friends and family. Isn't that a thousand times more fun than gourmet?
In his book Hotpot, Bas Robben teaches you everything about  the tastiest hotpots from China, Taiwan, Japan, Korea and Vietnam. He gives you recipes for stocks (also vegetarian and vegan) and inspiration for what you can cook in them, such as kimchi tofu dumplings, marinated beef tenderloin and rice balls. Matching dips, drinks and desserts are also in the book. 
> Hotpot by Bas Robben (Good Cook) is now for sale for € 22.50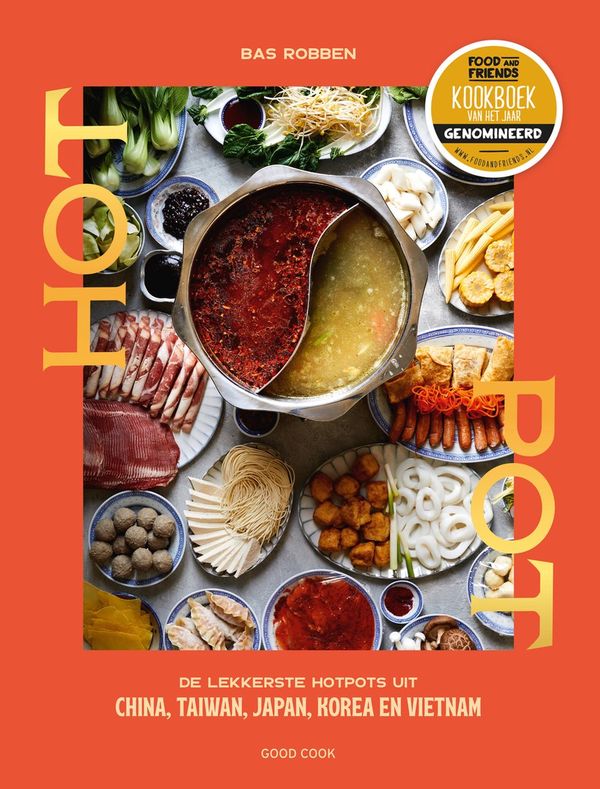 Nadiya Bakt – Nadiya Hussain
Since our interview with Nadiya Hussain and the exclusive onlie masterclass we organized with her for Culy readers, we have only fallen in love with Nadiya even more. Her latest book Nadiya Bakt should therefore not be missing from our bookcase.
The winner of The Great British Bake Off loves to bake and lets her oven do the work. In her book ' Nadiya Bakt ' you will find smart recipes that yield great results. With infectious enthusiasm she bakes the tastiest dishes, sweet and savory. The book also contains all the recipes from her eponymous cooking series on Netflix and the BBC.
> Nadiya Bakt by Nadiya Hussain (Luiting-Sijthoff) is now  for sale for € 27.50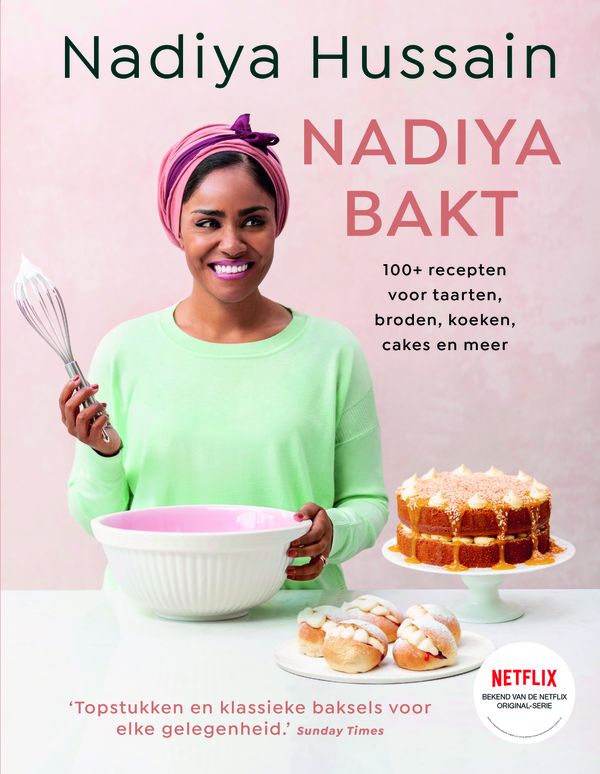 At Bijdendijk Home – Joris Bijdendijk
In ' Bij Bijdendijk Thuis ', Joris not only shares the recipe for his ultimate Croque Monsieur, but also for his favorite grilled cheese sandwich and a Welsh Rarebit. In the book you will find more than 250 recipes and simply described cooking techniques, such as for homemade croissants. In Joris's own words: "If you do the cooking school, you can use this book as a workbook, because everything is in it."
Culinary journalist Joël Broekaert  also teaches you everything about the origin of ingredients such as butter and sugar, cooking with fire and that magical fifth taste: umami.
> Bijdendijk Home by Joris Bijdendijk (Nijgh & Van Ditmar) is  now for sale  for € 34.99