We have specially selected these Christmas gifts for foodies for all your friends and family with an insatiable appetite for food and everything that has to do with it. So just like us!
Good to know: the Christmas gifts for foodies in this list will cost you no more than 25 euros. So you don't even have to break your piggy bank by piece.
Christmas gifts for foodies under 25 euros
Olive oil through the letterbox
With quality olive oil you lift a dish to a higher level. A little extra virgin olive oil on a simple tomato salad, a few drops on your avocado toast or even on a scoop of vanilla ice cream (yes really!): the quality of the olive oil makes all the difference.
That is precisely why we are such a fan of the Olivery concept. This oil, made from cold-pressed olives from Puglia in southern Italy, is not only delicious, the bottles are also refillable. Such a refill simply fits through your letterbox. Useful!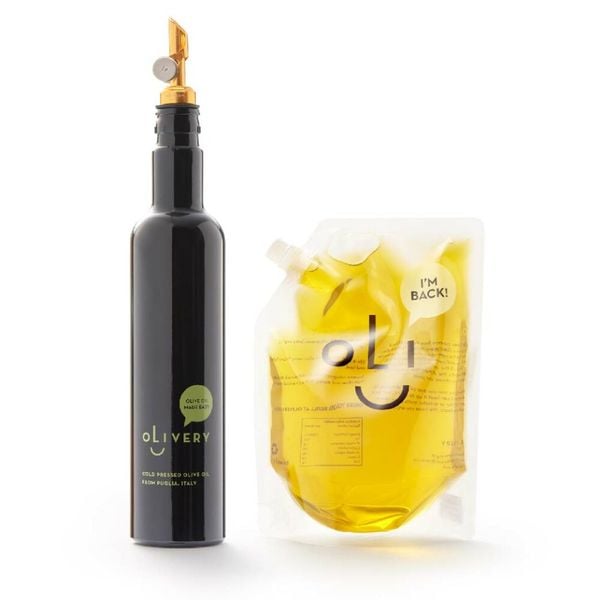 > An Olivery starter's kit (consisting of a refillable bottle with 450 ml of cold-pressed olive oil and a pouring spout) can be ordered online for € 22.99,-
A nice bowl for punch
We wrote about it before: punch is the easiest cocktail ever . You can make it immediately in a large quantity and your guests can serve themselves. We think a nice punch bowl is the ideal gift for all your cocktail-loving friends: something that you don't buy very often yourself, but which comes in handy.
For example, we think this copy of Leonardo is extra cool. The print has a retro feel to it, perfect for an old-school drink like punch.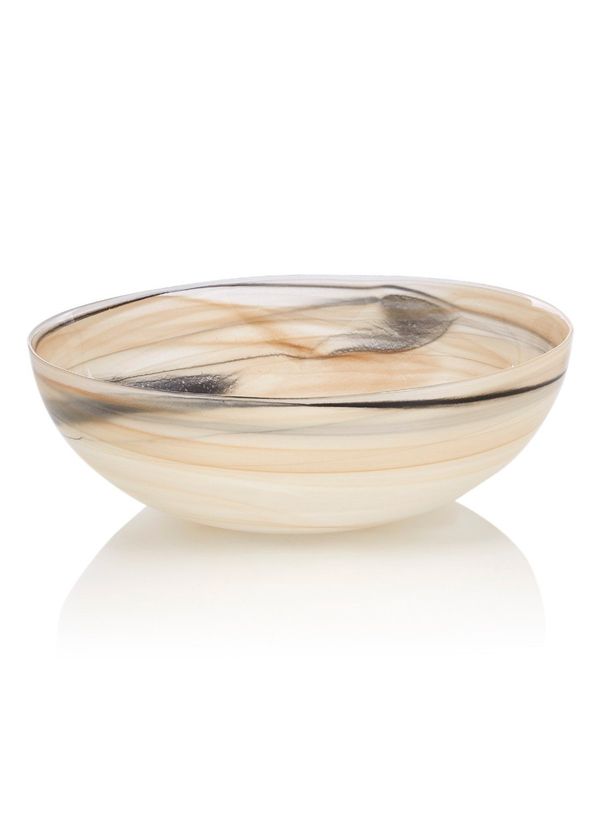 > You can buy this punch bowl from Leonardo online for € 14.95. 
Ceviche cookbook
A cookbook cannot be missing from this list. There are countless cool items on the market these days ( Cuisine Carine ! With knife and chopsticks ! Med !), but if we had to choose one for this list, it's Ceviche (from restaurant Sjefietshe in Amsterdam).
With this book you can immerse yourself in the wonderful world of the dish, learn to prepare pulpo like a pro and bake basque cheesecake the way it is served at Sjefietshe. And that cover alone makes you happy, right?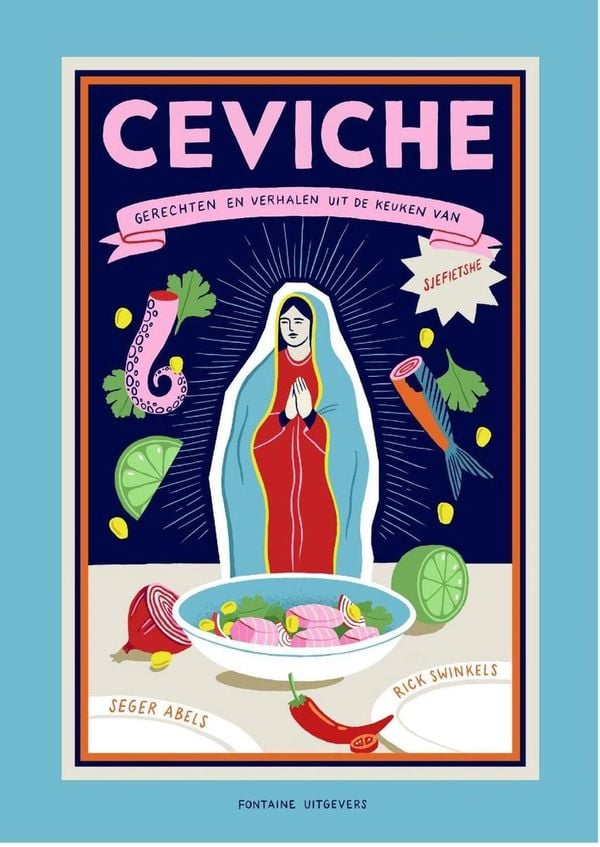 > Ceviche by Seger Abels and Rick Swinkels is for sale online for € 24.99. 
Poke bowl socks
Ten points for presentation: these socks are packed like a poké bowl. One pair with rice and fish, the other pair with avocado. With this you are guaranteed to rock your work at home outfit.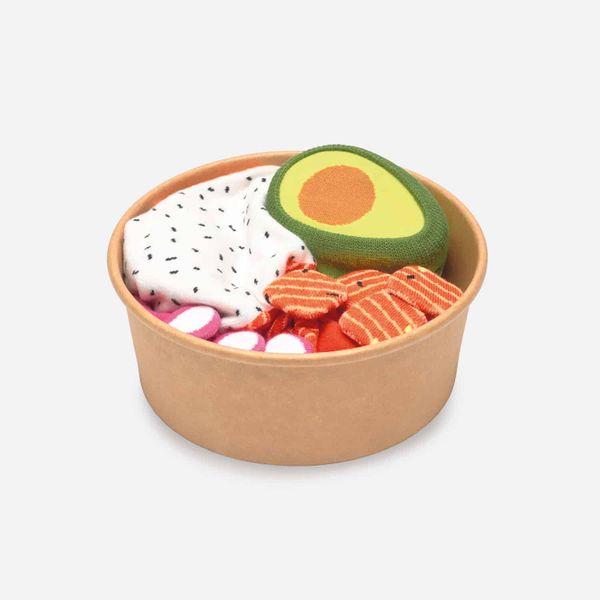 > A set of 2 pairs of poké bowl socks from DOIY is available online for €21.99. 
Stone salt and pepper pots
Friends who like beautifully set tables: this one is for you. These stone salt and pepper pots are elegant and stylish. Fill them with some Maldon salt and some coarsely ground black pepper and just let your guests decide how much of this they want to spoon over their food.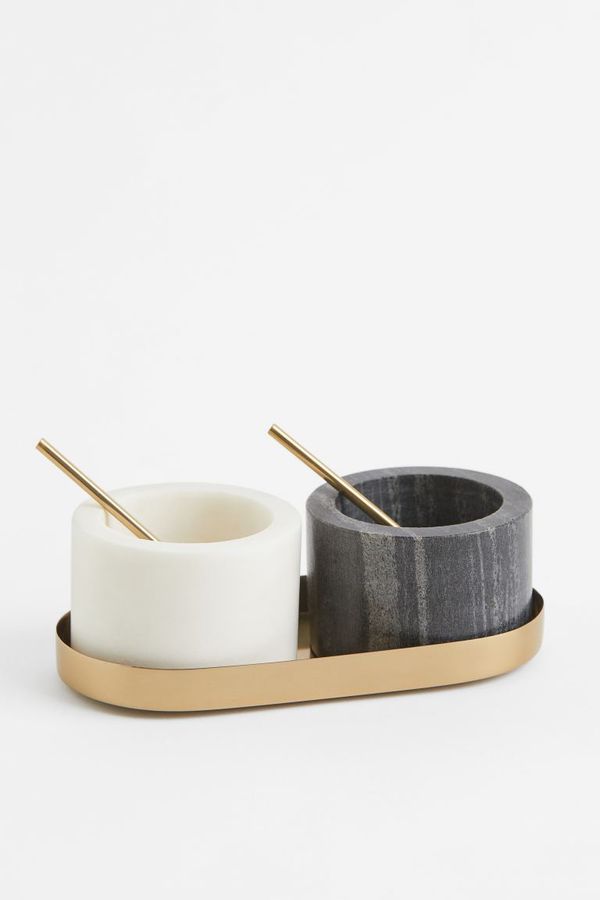 > The stone salt and pepper pots from H&M Home can be ordered online for € 19.99
Bath shelf for your glass of wine
True foodies know: taking a bath isn't the same without a good glass of wine. With this bath shelf you can easily put it down, just like your favorite snack and some foodie reading .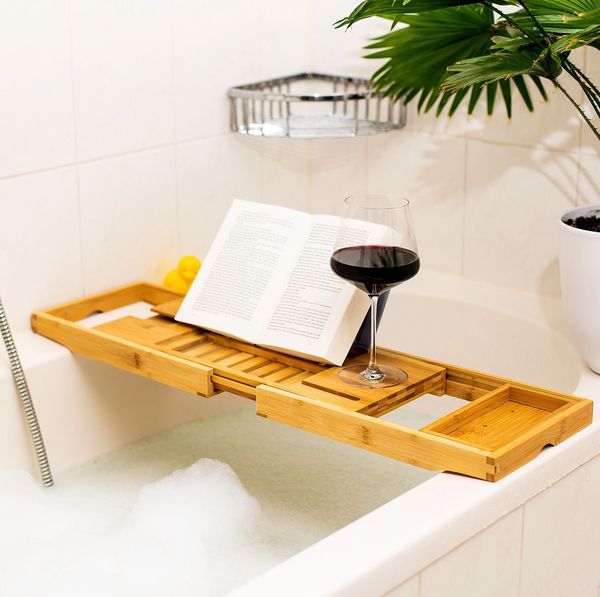 > This Nutcrackers bath shelf for your glass of wine can be ordered online for € 24.99.