Once in a while we allow ourselves a lazy weekend in which nothing is necessary and everything is allowed. Perfect for slow cooking dishes, so you can take your time for once.
7 x slow cooking dishes for a lazy weekend
1. Mexican stew (barbacoa) with polenta
You could  think of barbacoa  as Mexican stew, or as a kind of Mexican pulled pork. It's an insanely delicious fare, where you simmer a nice large piece of beef for about five hours in a mixture of chipotle peppers and lime juice. Then it falls apart when you look at it. Just the way we like it .
> Recipe:  Culy Homemade: Mexican stew (barbacoa) with polenta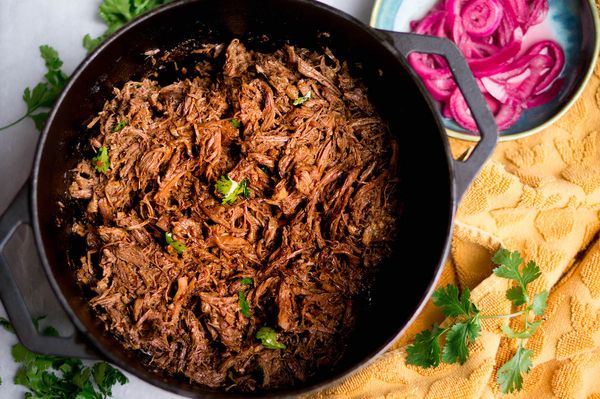 2. Vietnamese pho
Traditional Vietnamese pho takes time, a lot of time. Perfect for putting a large pot of soup on the fire and binging your favorite culinary Netflix series in the meantime. A good recipe for pho can be found at The Woks of Life , or in Mai Nguyen's nice cookbook An An .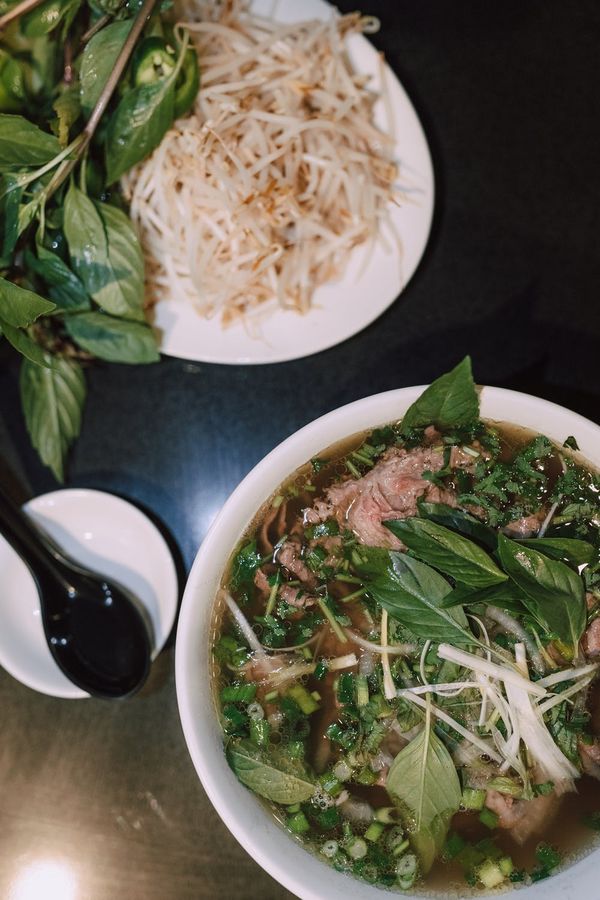 3. Birria tacos
We wrote about it before: birria tacos are perhaps the ultimate tacos. The magic is in slow-cooked stew, where the fat of the meat floats to the surface after a while. The tacos are then dipped and fried in that fat. So pure decadence, but 100% enjoyment. Making your own is therefore a great slow cooking activity, for example with this recipe .
4. Homemade Gnocchi
What could be better than a comforting bowl of gnocchi after a tiring day at work? Well, homemade gnocchi for example. Making it is a bit of a chore (we already said it: sloooooow cooking!), but the taste is extra delicious. Homemade gnocchi can also easily be frozen, so that you always have them on hand after a tiring day at work. A good basic recipe for homemade gnocchi can be found here. And do you want to go all out? Then make gnocchi with a filling: gnocchi ripieni .
5. BBQ brisket
Brisket is the holy grail of barbecue, so to speak. Usually not easy to make, but if you take your time on the weekend it will be all right. We also have a handy recipe from barbecue king Julius Jaspers. You must have made that once in your life!
> Recipe:  Brisket with herbs: the classic of the barbecue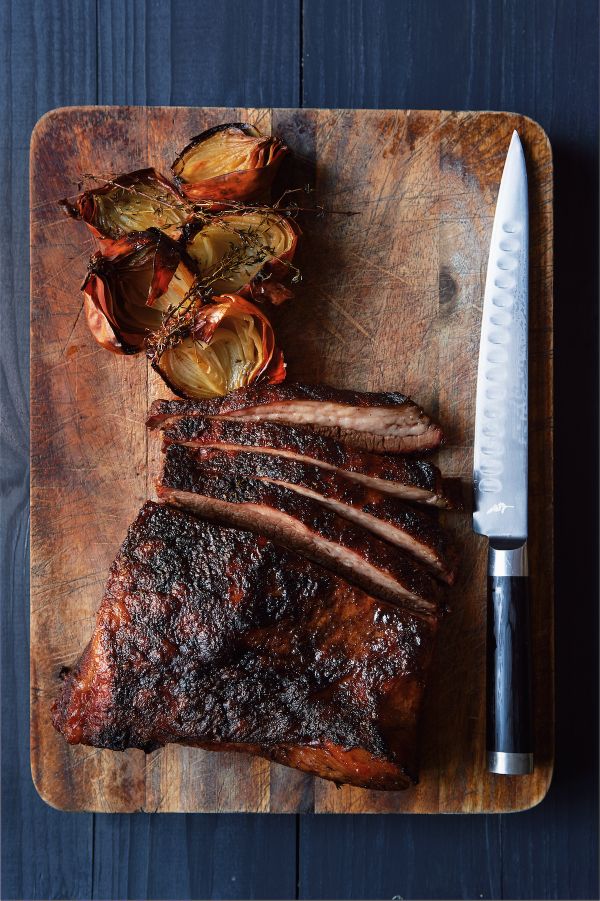 6. Beef stew with beer and apple syrup
Such a full pan of beef stew is perfect for the cold months. This variant with beer & apple syrup is also extra full of flavour. Let it stew for a few hours and then serve it with fries: slow cooking always pays off.
> Recipe:  Culy Homemade: beef stew with beer & apple syrup
7. Make your own xiao long bao
Xiao long bao are dumplings with soup in them. Yes, you read that correctly. When you bite into it, the soup flows out. You eat them on a large spoon, so that it can catch the soup and you can slurp it from the spoon. The dumpling with filling remains and you can eat it afterwards. You understand that making it is quite a time-intensive job, which you take the time for. But that's just as well: during your lazy weekend you have plenty of time to focus on that. Click here for a good recipe .