We got to know it in the form of thinly sliced ​​beef tenderloin, pine nuts, Parmesan, pesto and a hefty bunch of arugula: the carpaccio. We now know better: carpaccio has become a collective name for a recipe of thinly sliced ​​vegetables, fruit, fish or meat. We have therefore selected the most delicious carpaccio ideas with a twist for you.
Because let's be honest: it is and remains a success during your Christmas dinner.
7 x carpaccio recipes with a twist
1. Beet
Impressive looks and an unforgettable combination of flavors: this beet and horseradish carpaccio is not only a feast to look at, but also consists of only 5 ingredients. Another additional advantage: very easy to cut yourself.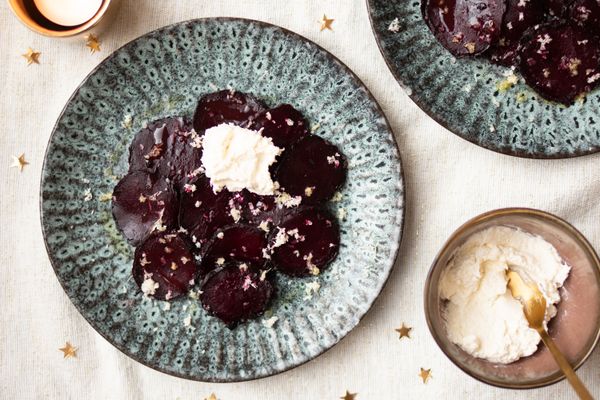 > To the recipe:  Vegetarian carpaccio of blackened beetroot with horseradish
2. Fish
Want to make it a truly legendary Christmas dinner? Roll up your sleeves and create this unsurpassed wonder called pulpo ceviche. A feast for the hungry eye and an unforgettable experience for your visit.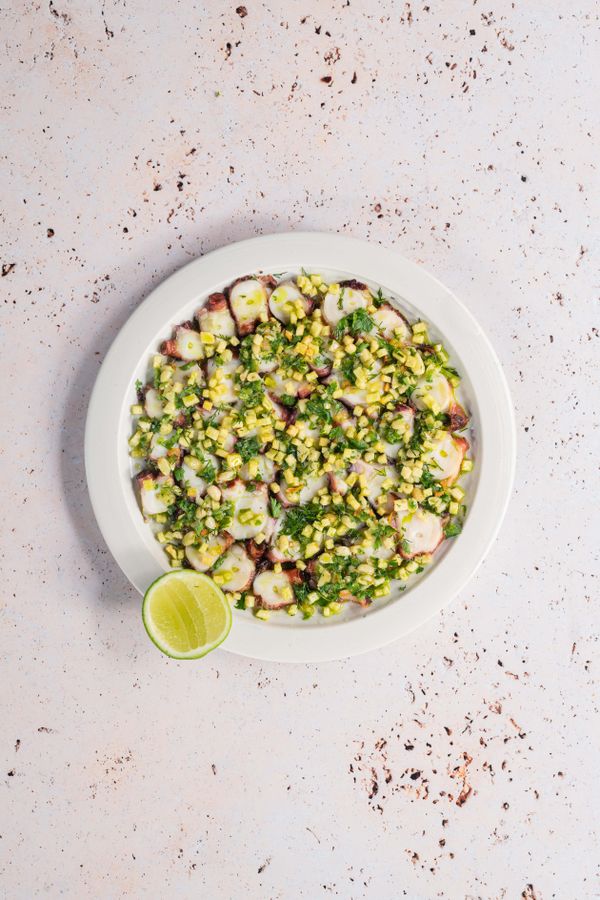 > To the recipe: Pulpo carpaccio from restaurant Sjefietshe
3. Classic with a twist
Still want to get started with the classic of the classics? We have collected some useful tips for you since we assume that there is no cutting machine ready in your kitchen. The avocado and lime give a fresh twist for a surprising performance.
> To the recipe: Carpaccio with avocado and lime
4. Pumpkin
For this carpaccio with a twist, we turn to the versatility of the pumpkin. Because it is versatile, that's for sure. In addition to the pulp, we also use the skin and seeds: no food waste . The cranberries and ginger mayo top it all off into a worthy Christmas winner. Bring on the holidays!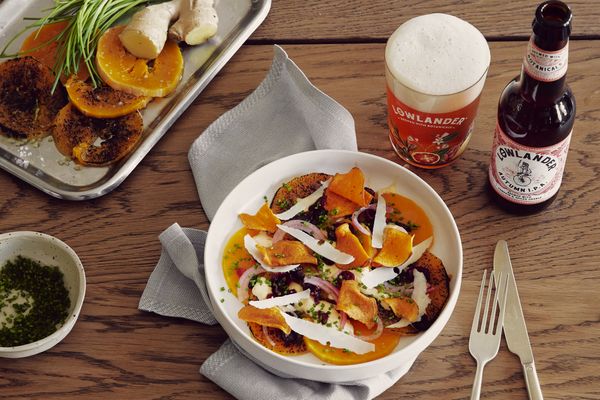 > To the recipe: Lowlander Pumpkin carpaccio with ginger pumpkin mayonnaise and crunchy pumpkin peel chips
5. Fish
Favorite in the fresh fish category: this mullet carpaccio with fresh herbs. Let the fish steal the show in this carpaccio with a twist. More in the mood for another fish? It is just as tasty with tuna, salmon or sea bass!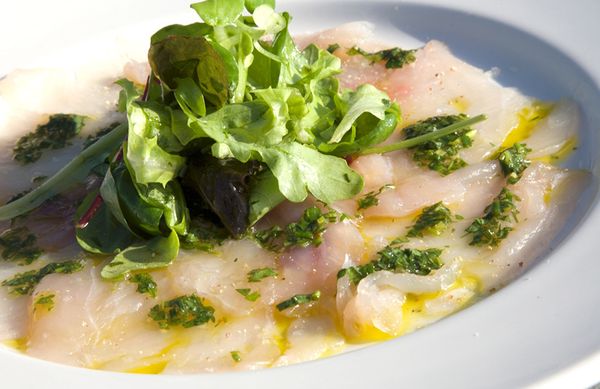 > To the recipe: Fish carpaccio
6. Yellow Zucchini
With not too much effort, you can put a true work of art on the table with this courgette carpaccio. Little effort, big effect: exactly what we sometimes feel like at a Christmas dinner.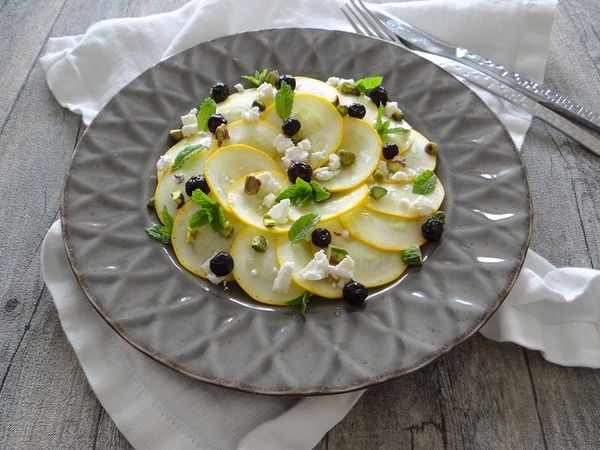 > To the recipe: Vegetarian carpaccio of yellow zucchini with feta and blueberries
7. Fruits
What we do with meat, fish or vegetables, we can of course also do with fruit. Another idea for a very tasty carpaccio: one made of pear with walnut vinaigrette. Topped with blue cheese, of course; what more could a person want at a Christmas dinner?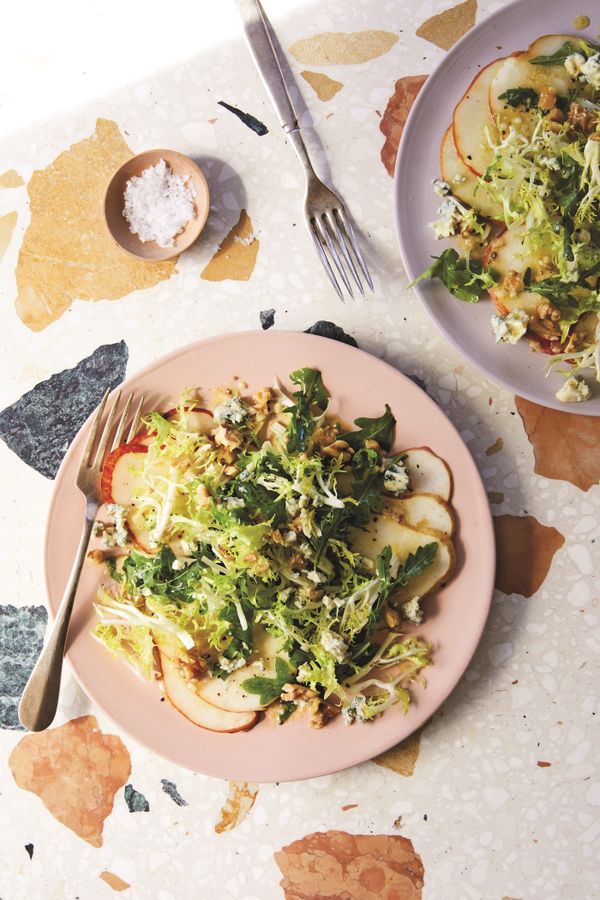 > To the recipe: Pear carpaccio with frisee and walnut vinaigrette
Oh yes, not entirely unimportant: do you want to end your Christmas dinner just as festively as you started it? There is bound to be something for you in these 16 Christmas-worthy desserts.