Not only do we move with the seasons in terms of fruit and vegetables, but what goes into our glass also varies from season to season. Now that autumn has started, we've been looking for the tastiest new drinks to discover. We have selected three for you: with and without alcohol.
Remember them for the holidays. To give as a present or to give as a nice gift.
3 x tasty drinks to get through the fall
Guy beer
It's called Kerel and that may sound a bit stale to the Dutch ears, but bloke is old Flemish for free men. This makes it the perfect name for a quirky beer brewery that is run by a family from Belgium.
Brother and sister Jozef and Charlotte are there at the brewing kettles and brew Belgian beers that are just a bit different than you would expect. Think IPAs, Pale Ale and blond beer. Their slogan is therefore: ' Untouched by monks '. We like. And nice by the way: because they go well with those beers. Fun fact: Besides being a brewer, Jozef is also a balloonist.
Dude beer is now for sale at Albert Heijn.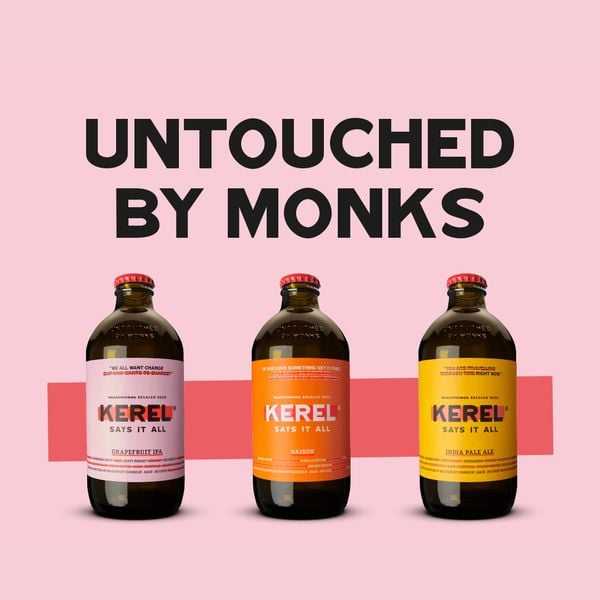 Carter Vieux
Vieux is say the Dutch version of cognac. Yet it always had that connotation of that drink your father used to drink. Such a shame, thought drink journalist Ingmar Voerman and Jos Zonneveld, of By The Dutch. "Vieux has unfortunately fallen into oblivion. This Dutch cognac, which was also called coachman's cognac or 'coachiertje', has slipped to the bottom shelf with liter bangers and questionable own brands. We are going to make a high-quality vieux that the Netherlands can be proud of," said the men.
Their crowdfunding campaign turned out to be a success, and Voerman Vieux is now a fact. It is produced according to traditional methods, based on French grape distillate, aged in Limousin oak barrels. In addition, the drink is enriched with botanicals such as bitter orange (bitter orange), figs, cardamom, cinnamon and ginger root. A super tasty drink that you can drink neat or in a cocktail. This will get us through the cold months!
Voerman Vieux is now for sale at selected (online) liquor stores such as Barrelproof and Library of Spirits in Rotterdam, Andre Kerstens in The Hague, Cane & Grain and Drankerij in Amsterdam and online via, among others  , Drank.nl .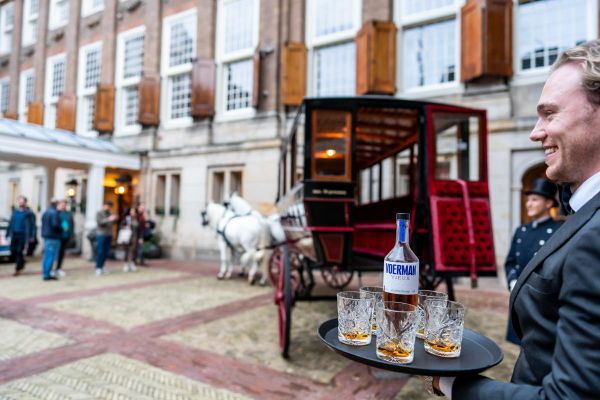 Soof lemongrass, pear, lime & lemon
Would you rather enjoy an alcohol-free drink? You may already know Soof from their lemonade syrups of fruit, vegetables and herbs, made without mess. The beautiful white bottles are already for sale in most supermarkets and Culy is especially a fan because of the 'more mature' flavors that this lemonade syrup has compared to other lemonades on the shelf. We already liked to drink the variant with rose, cardamom, pear & apple.
Soof now also has a nice refreshing new taste: with lemongrass, pear, lime and lemon. They have also added more ginger to the existing carrot, apple & ginger flavour. Something we can only applaud, especially with the bleak autumn weather. Grease those throats!
Soof is for sale at various supermarkets.