You either love it or you walk around it in a big circle; The fact remains that every year millions of visitors seek out the ultimate Christmas feeling with a visit to the German Christmas market. One of the main reasons for this? The snacks: it makes the German Christmas market a real foodie mecca.
From Schmalzkuchen to Schupfnudeln : forget the well-known currywurst and brezeln , because our eastern neighbors have stepped up their culinary skills. There is so much more on offer than just the classic pearls, which is why we have put together the tastiest snacks from the German Christmas market. To work efficiently on your next visit, of course. Or make them yourself and take the German Christmas market home.
10 x snacks from the German Christmas market
1. Reibekuchen or Kartoffelpuffer
Potatoes: Germans love them. In the case of Reibekuchen – also often called Kartoffelpuffer – they are grated potato pancakes, made with flour, egg, onion, salt and pepper and fried in a good layer of sunflower oil. Served sweet with, for example, apple sauce, savory with a dollop of sour cream. Got hungry? You can easily make similar latkes yourself.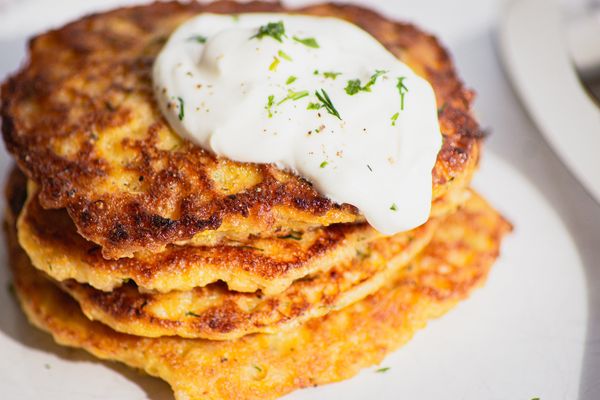 2. Burnt Mandeln
The perfect snack to take home with a full bag. These roasted or roasted almonds have a delicious crunch because of the caramelized layer with a hint of cinnamon. Beware: high food content.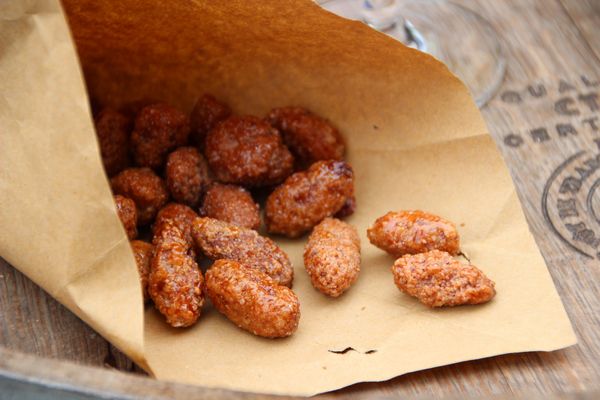 3. Knoblauchbrot
Garlic bread is always a good idea, so why not also at the German Christmas market? Baked with a generous layer of butter, spread with (here it is again) sour cream and topped with an arrangement of savory highlights: we'd love to come back for this Knoblauchbrot.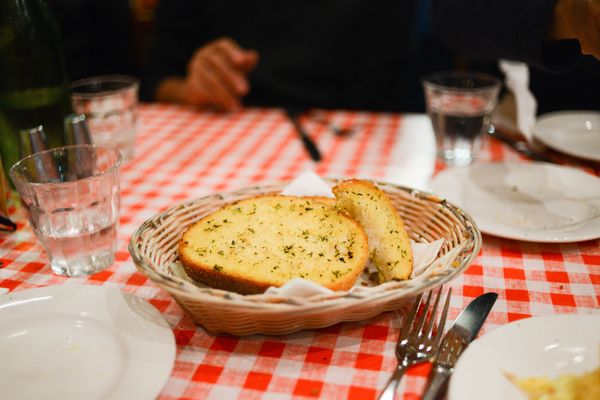 4. Gebratene Knoblauchpilze
Incredibly tasty in all its simplicity: fried mushrooms with sweet fried onions, topped with a creamy garlic sauce based on cream and dill. Give us this every day.
5. Langos
As much as we appreciate German cuisine, we are also grateful to the Germans that they cheat across the border for snacks. To the Hungarians, for example, in the case of Lángos : deep-fried flat bread (in which the dough is in some cases supplemented with mashed potatoes), rubbed with garlic oil and topped with sour cream, cheese and countless other savory toppings.
6. Schupfnudeln
Eaten a lot in southern Germany and Austria and definitely number one on the list of the best snack names: Schupfnudeln . An elongated and hand-rolled potato dumpling that is slightly reminiscent of Italian gnocchi. The Schupfnudeln also applies: top with savory additions, ranging from ham and Parmesan cheese to crème frache and chives.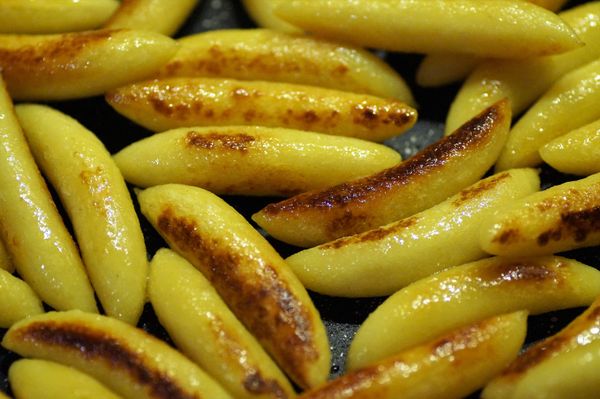 7. Spaetzle
Getting through the day on a low-carbohydrate Christmas market at a German Christmas market is a challenge: as witnessed by the pasta type Spätzle or Spaetzle. Very favorite also in neighboring countries such as Austria and Switzerland. Because cheese is often added (also here), the comparison with mac & cheese is quickly made.
8. Fruit Pie
We hear you thinking: fruit? At the German Christmas market? Isn't that too healthy? Fear not, this fruit on a stick is covered with a layer of chocolate. The perfect dessert for a dignified Christmas feeling at the German Christmas market.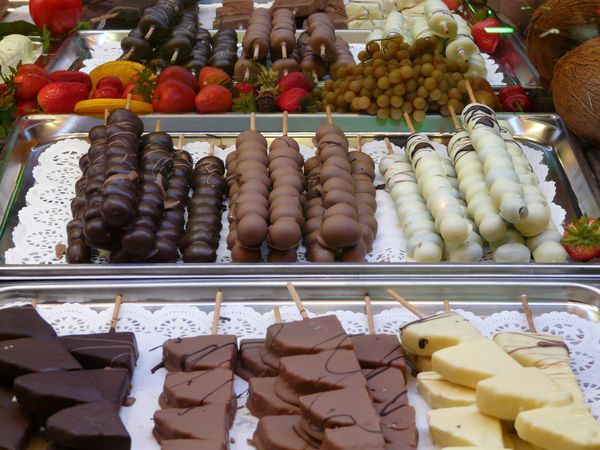 9. Schmalzkuchen
If you prefer to continue the dough theme, we can recommend Schmalzkuchen : these airy fried little donuts are rolled in powdered sugar and are therefore reminiscent of its big Dutch brother the oliebol. Important difference: you can get more out of it.
10. Feuerzangenbowle
Since you will be very thirsty by now, we close the list with a drink. Glühwein and heiße Schoko are all familiar to us, so we would like to introduce you to the spectacle Feuerzangenbowle: also a hot drink for the cold days, but with this spiced red wine a 15 centimeter high 'sugar hat' with 54% brown sugar is poured into a large pan . rum flambé. The melting sugar gives an unforgettable taste to the drink.
A nice end to the German Christmas market, we think.